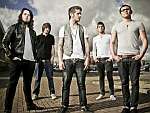 Interview with

Bury Tomorrow

BURY TOMORROW are a five piece British melodic metalcore band from Hampshire, England. The band is composed of vocalist Dani Winter-Bates, guitarist Mehdi Vismara, guitarist and singer Jason Cameron, bass guitarist Davyd Winter-Bates and drummer Adam Jackson. BURY TOMORROW have released two extended plays and two studio albums, 'Portraits', and the second album, 'The Union Of Crowns', being released on 13 July 2012. In April 2012, BURY TOMORROW had signed with Nuclear Blast. We talked with the band in cooperation with Nuclear Blast and about 'The Union Of Crowns'.


Reflections of Darkness [RoD]: 'The Union Of Crowns' you will release on Nuclear Blast. How did you sign a contract with this label?
Bury Tomorrow: It was a pretty easy one to be honest, we were looking for a label to put out our second album after parting ways in early 2011 with our old label. We sent out a bunch of instrumental demos to people and Nuclear Blast emailed back straight away. We were blown away that they could take us on board so quickly and when sitting down and looking at all the offers, we made the decision that they had most faith in us so we signed.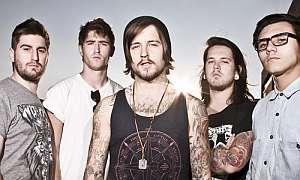 RoD: How do you work with Nuclear Blast in comparison with others labels?
Bury Tomorrow: Those guys are great, there's a certain level of mutual respect between the band and them. They like what we do and we like what they've done. There is so much heritage with NB it would be hard not to have the up most respect for them.

RoD: Please tell us about 'The Union Of Crowns'. Can you briefly give a description of each track?
Bury Tomorrow: 'Union of Crowns' has a sort of running theme throughout of, coming together as one unit, and an appreciation of different elements making one product. 'Redeemer' is about religion and its pros and cons, specifically its about how some people use religion and faith as a scapegoat to facing consequences and don't actually believe in what they are preaching about. 'The Maiden' is about the realization of being away from home/loved ones, almost a sense that its never ending. 'Lionheart' is an ode to everyone that has had faith in us and our music. 'Message to a King' is about how some people can be blinded and silenced by loved ones who treat them badly and it takes others to try and help them. 'An Honourable Reign' is about striving onwards against troubles to reach an end goal and 'Knight Life' is about going to far with substances. 'Royal Blood' is about breaking the mould and being an individual and not worrying about what anyone thinks of you. 'Bitemarks' is a run on from anything with teeth, almost a sense of going mad locked in a room. 'Abdication of Power' deals with revenge
and discovering a person isn't who you thought they were. 'Kingdom' is a song about a loved one passing away and how sometimes you want to be selfish and bring them back. '1603' is purely about being on the road and being away from loved ones. 'Sceptres' is about telling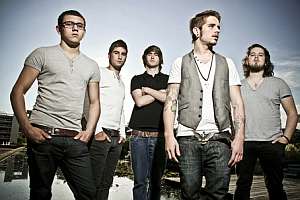 someone you are bad for them, and that they'd be better off with out you. And last but not least 'Vacant Throne' is about over throwing evil and rising up while 'A Curse' tells about discovering yourself and that it could be a bad thing you find.

RoD: Than 'The Union Of Crowns' is different from ' Portraits'?
Bury Tomorrow: It's very different, whilst keeping our roots and how we started, I think we have matured vastly since Portraits and found our sound. The production is also a lot more modern and up to date.

RoD: You are a relatively young group. What are the musicians and/or groups have an impact on your sound/music?
Bury Tomorrow: We are a band of so many different influences, from Metallica, Pantera to Incubus and the Fray, haha. We have never been afraid to say we like something that's good, I personally think if you give it a chance, any genre will have something that will appeal to you. That's probably what makes the contrast of light and heavy so apparent in our band.

RoD: What do you think modern music industry provides an opportunity for self-realization for young bands?
Bury Tomorrow: I believe more than ever, bands believe they can get huge and live a "Rock Star" lifestyle easily, however this the majority of the time is false. So, yeah, there is a massive sense of realization when you first discover its not that easy to get big and it takes a lot of time and hard work.

RoD: Metallica recently admitted that they have the earnings only from tours. Can music bring income to young bands?
Bury Tomorrow: I think these days more than ever music can bring money in for young bands, the internet means that really young bands can become huge in a matter of hours giving them a massive opportunity to earn big bucks. That being said most money metal and rock bands get is from big touring and merch sales.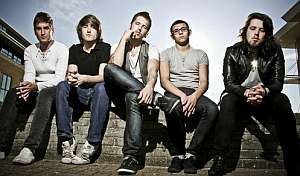 RoD: Music for you - work with income or is it a hobby?
Bury Tomorrow: A bit of both I believe, music is our jobs but generally you have to be realistic if you want to have money for other things. Especially over festival season when there are no tours.

RoD: What do you think about music piracy?
Bury Tomorrow: It's kind of a double edged sword really, if I wasn't bothered about the income of our band/ label I would give away all our music… most musicians just want kids to be able to hear there CD's straight away… but generally we don't live in that kind of world labels need to make money, as do management and the band themselves so sales need to happen and in that sense Piracy is bad… plus I believe if you like a band enough you should respect them enough to buy something whether that be a ticket to a show or a t-shirt.

RoD: Can the Internet help the young group to become a known?
Bury Tomorrow: Incredibly most the bands emerging within this genre at the moment are bands that owe there 'success' to the internet, ourselves being included. It gives young bands a chance to reach millions of people in seconds.

RoD: What can you advise a beginner groups?
Bury Tomorrow: Work hard, tour your butts off and find your own sound, don't rely on gimmicks to get you started otherwise you might not be around for very long… and have fun!

The interview is published in Russian language at km.ru.