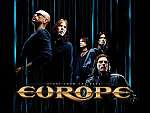 Interview with

Ian Haugland (drums) of Europe

'Bag of Bones' is the ninth studio album by the Swedish rock band EUROPE. It was released in April 2012. It's the first EUROPE album to chart in UK Top 100 Albums since 'Prisoners in Paradise' in 1991. About the new album, we talked with EUROPE drummer Ian Haugland. And we touched on the Eurovision Song Contest...


Reflections of Darkness [RoD]: Your new album 'Bag of Bones' has received rave reviews. Many consider it your best work from the moment of reunion EUROPE. How would you rate the 'Bag of Bones'?
Ian Haugland: I think 'B.O.B' is the album that brings us closer to our roots than ever before. It's a tribute to the kind of Classic rock that we grew up with and that influenced us to what we sound like today. It's defiantly one of our most important albums to date.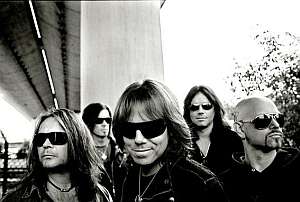 RoD: The album title refers back to the eponymous song?
Ian Haugland: It started off as a song title that Joey came up with right at the end of the 'Last Look At Eden' tour when he felt really tiered and worn out. Then when we started looking for an album title 'Bag Of Bones' seemed to fit well with the more earthy, gritty, bluesier musical direction we'd taken.

RoD: Let's walk on some tracks. 'Bag of Bones', judging by the text, speaks of impermanence of life. This is view of life from the perspective of years lived?
Ian Haugland: Joey's lyrics usually reflects on experiences he's had in life, and 'B.O.B' is influenced by the draining life on tour.

RoD: In recording this track was involved Joe Bonamassa, whose idea was to invite him?
Ian Haugland: We all love Joe Bonamassa in the band and since Kevin Shirley works with him all the time we just asked Kevin to check with Joe if he would be interested in doing a guest appearance, Joe was thrilled to do it, he said that he's always liked our music, so Joe ended up playing slide guitar on the song 'Bag Of Bones'.

RoD: It seems that 'My Woman My Friend' is dedicated to a particular woman, right?
Ian Haugland: I'm really not sure, but I don't think so. Joey usually writes about fictitious women.

RoD: Why as the first single from the 'Bag of Bones' you selected 'Not Supposed To Sing The Blues'?
Ian Haugland: We just felt that it represents the feel of the album fairly well, and it's a kick ass groovy, melodic rocker!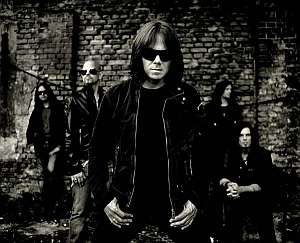 RoD: 'Doghouse' song has remained a mystery for me...
Ian Haugland: 'Doghouse' was the first song to be written for the album. We played it on tour already last year. There's a live version out of it on the 'Balls ´n´ Banners' DVD. It's slightly different on the 'B.O.B' album thou.

RoD: Do you have any favourites songs from the 'Bag of Bones'?
Ian Haugland: It varies from day to day, but I really like 'Riches to Rags' and 'Firebox' a lot right now. Great songs to play live.

RoD: What are the tracks from 'Bag of Bones' you have included in your concert set list and why?
Ian Haugland: So far we've tried 4 different songs 'Not Supposed…', 'Riches…', 'Firebox' & 'Demon head', and they seem to work great. I'm quite sure thou that we will try other new songs later on the tour. I personally think this album is so complete that we could play the whole album from start to finish!

RoD: As your fans taking on new songs at the concerts?
Ian Haugland: I seems that the fans like the new songs when we play them live. I have even heard that some fans and critics think we should add even more new songs to the live set!

RoD: What do you think, after so many years you have managed to break the association EUROPE with 'The Final Countdown'?
Ian Haugland: I don't think we'll ever gonna be able to break the association with TFC and I don't think we want to either, since it's the song that makes it possible for us to do this still almost 30 years later. All I feel about it is gratitude and pride.

RoD: Speaking of 'The Final Countdown', is it inevitable companion in your set-list?
Ian Haugland: It's been in the live set on every tour and show since it was released in 1986! I think you could say that it's become our "Smoke On The Water" or "Stairway To Heaven".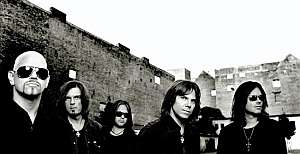 RoD: Are you following the cover versions that are created on 'The Final Countdown'? Your attitude towards them?
Ian Haugland: I've heard so many cover versions and styles of that song it's just amazing. A capella, Tango, Death Metal, Opera, Symphonic Orchestra, Techno… and so on! I think it's great, and it's a sign of the songs incredible greatness.

RoD: Have you there any cover songs that are like or do not like?
Ian Haugland: There are a few cover versions of famous songs that I think are as good as or better than the original versions like, Metallica – Whisky in the Jar (Thin Lizzy), Eric Clapton – Knocking on Heavens Door (Bob Dylan), Nazareth – Love Hurts (Everly Brothers).

RoD: If you could change any event in the life of EUROPE, what would it be?
Ian Haugland: No I wouldn't change anything… Because everything we've done in the past has made us what we are today!

RoD: In 2013, Stockholm will host the Eurovision Song Contest. Do you follow this show?
Ian Haugland: I don't really follow the show, but I saw the final from Baku and I have to say that Sweden's song was the best by far. Did you know that the songwriter of the song 'Euphoria' is a very good Swedish hard rock guitarist "G son" and he used to play with the band Masquerad in the 90´s.

RoD: What do you think about Eurovision?
Ian Haugland: I'm not a big fan of music contests like Idol, X factor or Eurovision for that matter. It's all too "fake" for me. Professional songwriters, using artists as "tools" to perform their songs. I think most of the Eurovision contributions with few exceptions sounds "artificial, cold and dead" in my ears!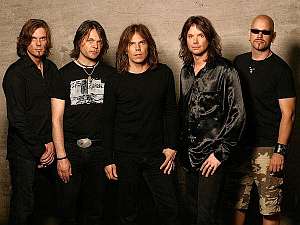 RoD: Have you heard Loreen?
Ian Haugland: Yes, and I think she is one of the exceptions when it comes to the Eurovision contest. She's got a great voice and she seem to have a certain artistic integrity and also a healthy distance to the whole Eurovision circus.

RoD: Did you think about try to take part in Eurovision? Or maybe you think that this show not for rock musicians.
Ian Haugland: EUROPE have been asked to play at the Eurovision contest I believe every year since we started and we have always said "No thanks" not because we don't think rock music should be represented in the contest but simply because we don't want to do it… Period!

RoD: There is a popular expression: Not entered the same river twice. Do you think EUROPE has can this?
Ian Haugland: Well it seems to work for some artists like AC/DC or Iron Maiden that sounds almost the same on every album, but we have always said "why do the same album twice?" We wanna try new paths and keep the creativity alive all the time. If we didn't do that Europe wouldn't be here today.

RoD: What kind Swedish band / group you could mention?
Ian Haugland: I like Swedish bands like Mustasch, Graveyard & Hellacopters.

RoD: The traditional question: have you any plans to record a new album?
Ian Haugland: Yes, the plan is to start recording the next album in the spring of 2014.

The interview is published in Russian language at km.ru.