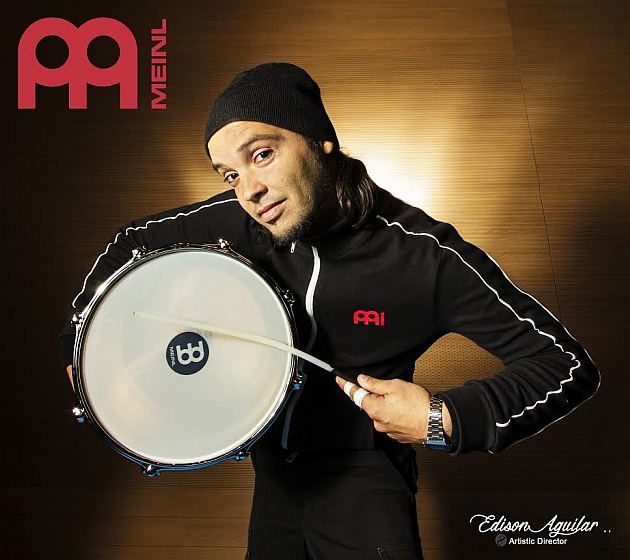 Interview with
Edison Aguilar (Brincadeira)

I knew that in Barcelona there are beautiful sights and nice beaches, this fact will be checked in September. However to my shame I didn't know anything about the musical culture of the city and surprisingly thanks to the festival of street theatres which took place in my hometown a few weeks ago, I discovered an amazing formation, to be exact drum project BRINCADEIRA whose show is better to see once, or actually more than once. By the way those of you who are going to visit Sziget festival this year, will be able to see the guys. But before that one can learn a bit more about the project from the interview with their mastermind and artistic director Edison Aguilar. So please, read and enjoy!
Reflections of Darkness [RoD]
: BRINCADEIRA was founded over ten years ago. How did everything start? Could you please say a few words about the early years of the project?
Edison Aguilar [EA]
:
There were improvisational percussion meetings every week in Barcelona. And when the percussion was banned in the park where we used to meet, a few people gathered and formed what we would call BRINCADEIRA. I was talking to the civic centre and the musical space and they gave a place to work on the project. So I started leading this project from the very beginning.
RoD
: Who or what inspired you to play drums?
EA
:
My parents are from Brazil and there are several names like ILÊ AIYÊ, OLODUM which influenced me. But I was more interested in their fusions. Besides I always love METALLICA, RAGE AGAINST THE MACHINE, and that's why we a sharper and more aggressive touch to playing. With the time and the formation of my personality there came JOSÉ GONZÁLEZ, LUDOVICO EINAUDI, LONDON GRAMMAR. Actually I'm inspired with different music of all genres, which I understand.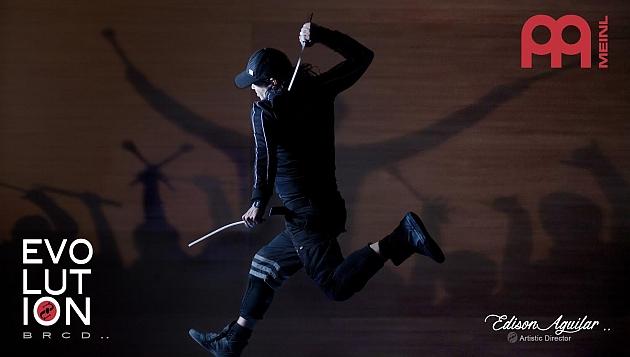 RoD
: Do you remember your very first live performance?
EA
:
Of course, I remember. It took place in Vilanova i la Geltrú, there was a lot of sun and a lot of doubts, yet I knew that we could do something big.
RoD
: Your shows are so powerful, impressive and very professional, but at the same time it feels like you mostly improvise. So is it just one big improvisation, when the music is born right during the show or do you have some rhythmical patterns in mind beforehand?
EA
:
With the time we understood that we should play dance music, as at the end there must be a show for the audience. And we prepare different rhythms and all that, but everything is completely based on my unprompted decisions.
RoD
: What music do you prefer to listen to now?
EA
:
As I said there were different kinds, previously I was listening to EDIT, then to LONDON GRAMMAR together with LUDOVICO EINAUDI, LINKIN PARK which are more commercial but still put their souls into the music.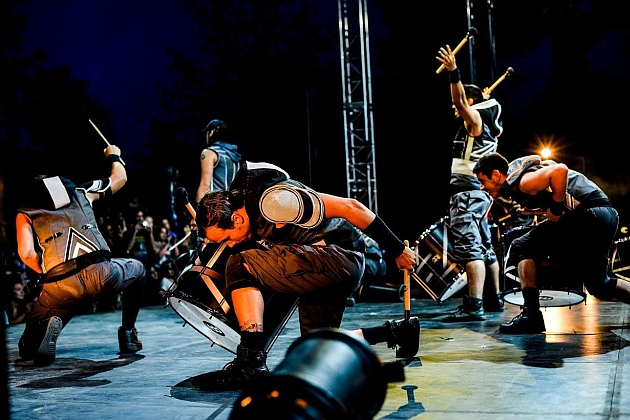 RoD
: What qualities does a person need to become a good musician, a good drummer in particular?
EA
:
They must believe in themselves and must learn the technical part. They must work constantly and never stop dreaming, never losing hope of being able to create something years later.
RoD
: For how long did it take you to learn playing drums?
EA
:
I never stop learning. "The more you think that you learnt the longer road lies ahead". It takes your whole life. Evolution.
RoD
: You took part in a festival of street theatres in Russia. What are your impressions of our country and our audience?
EA
:
I'm fascinated with the passion Russians have for art in general. And it's very interesting as the connection with the people is getting stronger and even in Tula it felt like home. There was an extraordinary atmosphere and I hope it will be that way.
RoD
: BRINCADEIRA is labelled as a social project. What does it mean?
EA
:
We constantly used to come through changes, but at the same time we are a very young project. We provide support and even give scholarships for the universities, because a good education is important. We also organize workshops in regions which are not economically able to pay. BRINCADEIRA is for everyone.
RoD
: Is the feedback of the audience important to you?
EA
:
Very important. Everything that we learn after numerous experiences allows us to better understand the audience of this or that region, country, etc. It's wonderful to feel the connection with the people and everyone is smiling. It's like a treasure which one keeps the whole lifetime.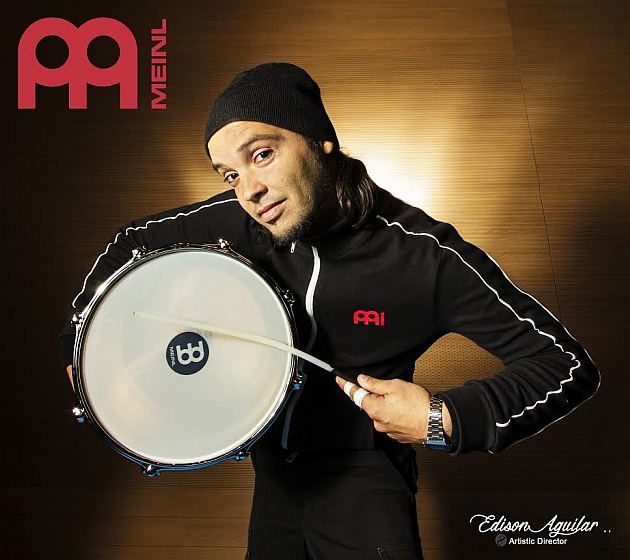 RoD
: Do you have any special rituals before the show?
EA
: Usually we warm up the muscles. Normally we meet up to do it, but several hours before the show is enough. Then there comes the moment when each of us is seeking for their way to overlook and the silence is obvious while we are waiting for the sing till the last minute.
RoD
: Is music your only occupation?
EA
:
Mine, yes. As for the others, some of them are working, some are studying, so they all are doing a little bit of everything.
RoD
: What are the future plans of BRINCADEIRA?
EA
:
We just did our brand new BrincaBros show at the Grec festival together with hip-hop project BRODAS BROS. There were three of us there and a guitar player. I led the musical compositions and it was a challenge because of the diversity of the instruments. Also we will continue with our percussion seminars, workshops, etc.
RoD
: Are there any musical projects you want to collaborate with?
EA
:
Nothing in particular. Every collaboration is an experience. Right now I like working with BRODAS BROS, but I'm open to different kinds of projects…
RoD
: Thank you very much for your time! In closing, please say a few words to our readers.
EA
:
Thank you for being with us and I hope that my words will help you understand BRINCADEIRA better. For me it was a wonderful trip to Tula and I hope to return more than once. Hugs. Sincerely yours.
More about BRINCADEIRA:
https://www.facebook.com/brincadeiragroup