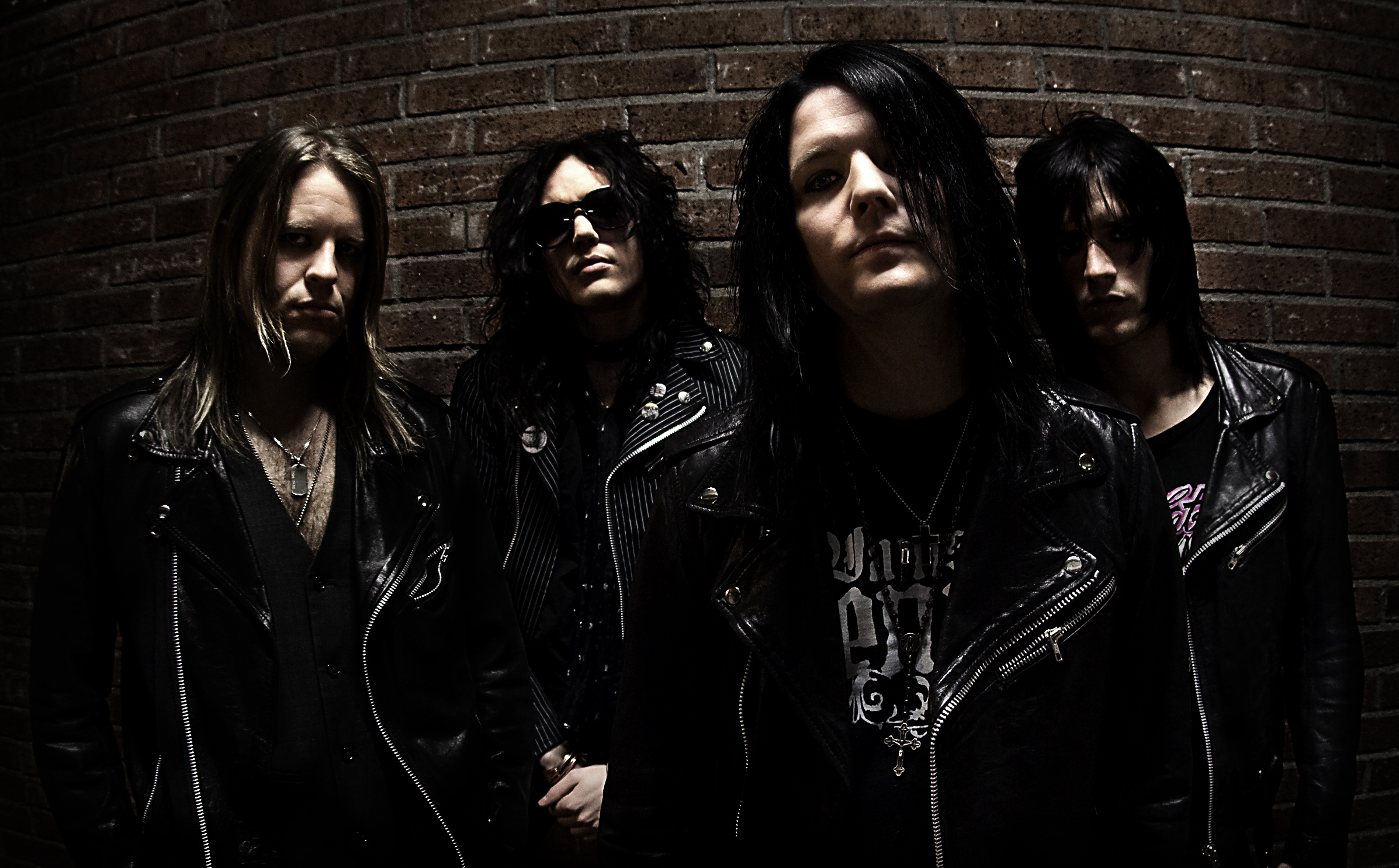 Interview with:

Dani (singer) Babylon Bombs
Babylon Bombs is a Swedish band formed in Stockholm in 2003. They made a demo 'Promo 2003' which contained four songs, the band sent it out to webzines and radio stations with very good response. In 2004 the band got signed with the Swedish record label Smilodon and their first album 'Cracked Wide Open and Bruised' was released in 2005. Babylon Bombs breakthrough came in 2006 with the second album 'Doin´ You Nasty'. 'Babylon's Burning' is the bands third album and the first single 'Goodbye Good Luck' was released on Itunes in late 2008 as a teaser.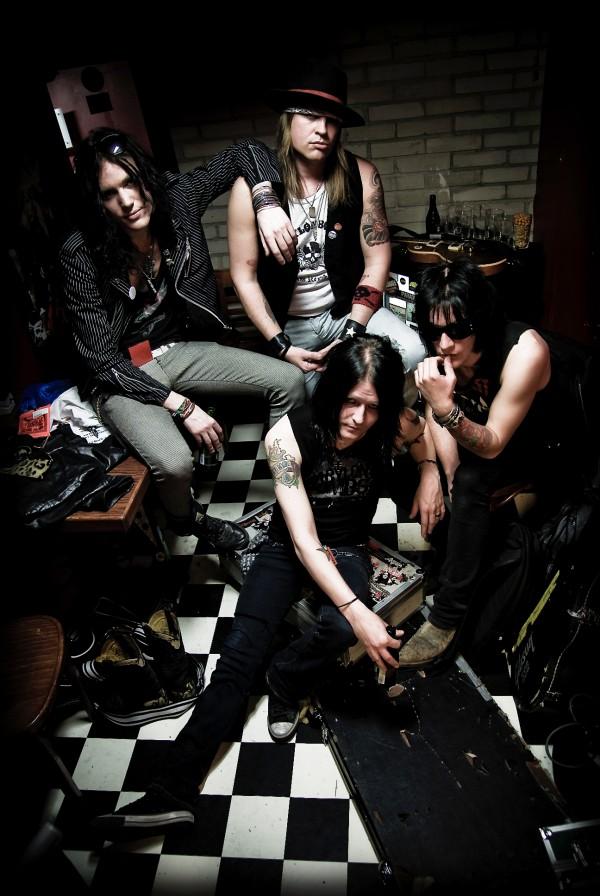 RoD
:How would you like to introduce Babylon Bombs as a band and your music to those who have not heard of you before?
Dani
:
Babylon Bombs is straight forward Hard Rock with a touch of gritty sleaze and melodic melodies.
Like a 3-some marriage between Aerosmith, L.A Guns and Mötley Crüe!
RoD
: Would you like to tell me how you came up with the name Babylon Bombs: is there a story behind it?
Dani
:
We get this question a lot and I'm sorry to say that there's no cool "over the top" smashin' story behind the name. I think I thought of the name Babylon from the Faster Pussycat song and then added Bombs for more coolness.

RoD
: When it comes to influences, are there any bands or persons that have inspired your creative work as well as your style?
Dani
:
I can only speak for myself that Jesper Binzer, Steven Tyler and Phil Lewis are three big influences
.
RoD
: What or whom inspires you when you write the lyrics and music? Do you need to be in a special mood to be able to create?
Dani
:
Anything can inspire to write a song, but almost every time when I'm down and feeling blue a good song pops up! But it can also be the other way around.

RoD
: If you did not have music as a creative outlet what would you use instead?
Dan
i:
Hm.. cartoon drawer!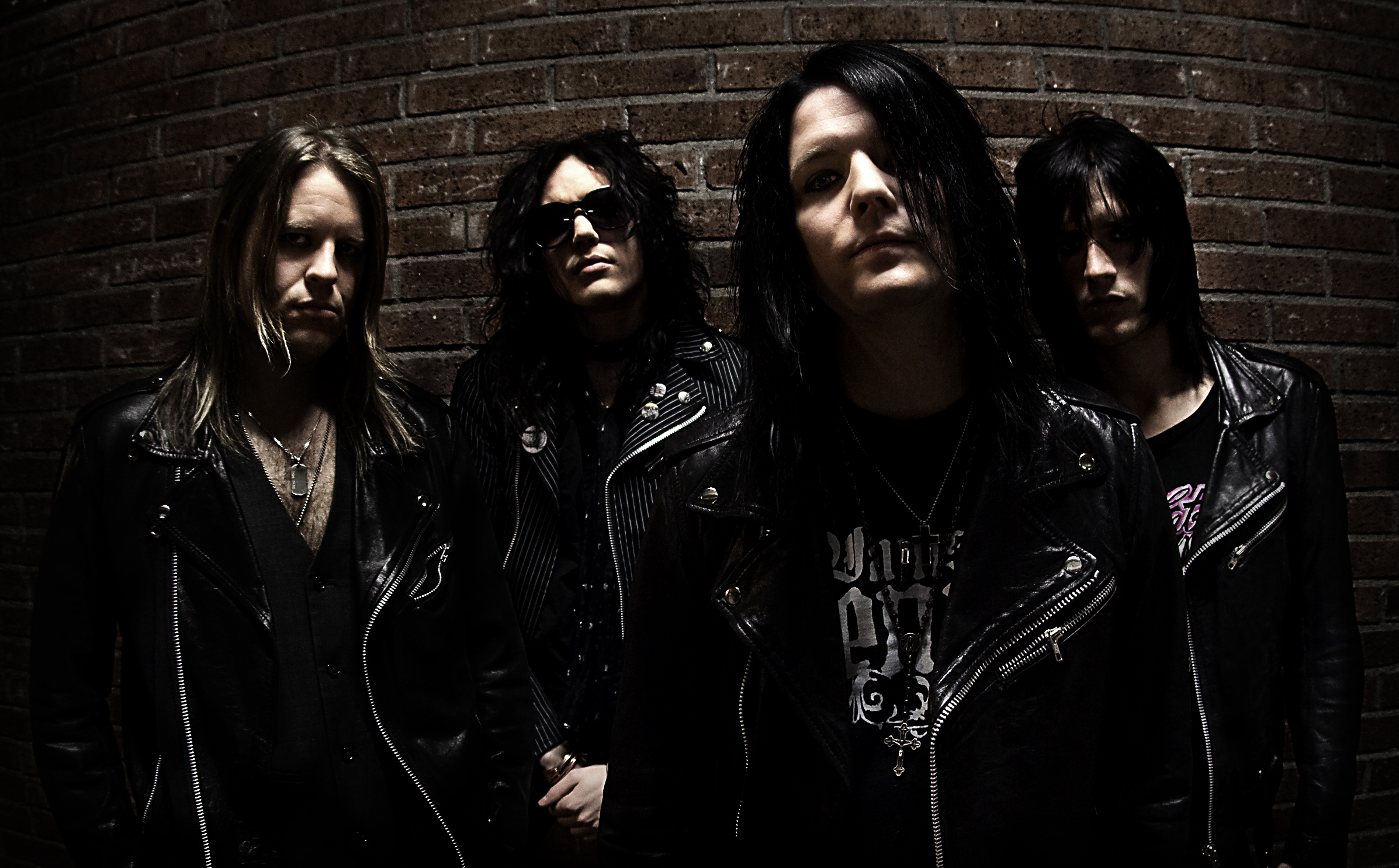 RoD
: What drives you and makes you keep working on this Hard Rock music?
Dani
:
If you write a song where you are really proud of, and that sounds really good, I get a nice feeling inside. I guess that's whats keepin' me going. Definitely not the money!
RoD
: You have done a music video for the second single from "Babylon's Burning" the song "Liberation" what can you tell me about this? Was it fun to do the video and are you satisfied with how the video came together in the end?
Dani
:
Ricky is an ace when it comes to filming, photo and graphics so actually he did the whole video from filming to editing. We had a lot of fun shooting the video and it only took us like 1 day to make it!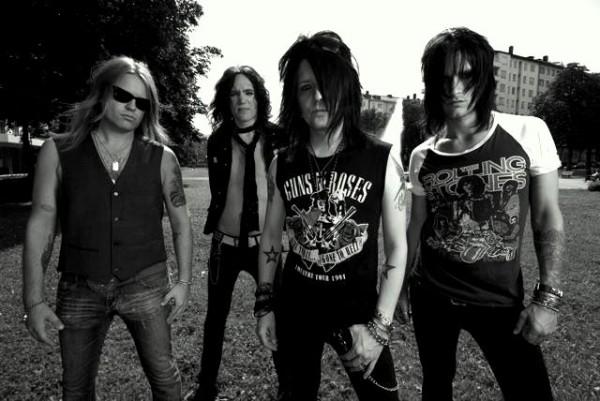 RoD
: When did your love for music start?
Dani
:
My big brother is a master when it comes to playing/writing music and I fell in love with music through him. I've always looked up to him and I still do!

RoD
: Was it obvious that you would be singing in a band?
Dani
:
No! I started sing in, I think the 3rd or 4th band that I formed, and I can tell you it didn't sound that good back then.

RoD
: What is music to you, what does music mean to you?
Dani
:
Music is life: you live with and through music. There's always a song that you can connect to when you think about a memory or something that's happen to you.

RoD
: When you listen to music what is the most important thing for you? I mean do you listen and read the lyrics or do you just enjoy the music and kind of take it all in at once?
Dani
:
Melodies are the most important thing for me. But of course a good song has to have it all, good lyrics, a lot of energy and a cool riff!
RoD
: If the band ended up on a deserted island in let's say the Caribbean who would make it through and stay alive the longest and why?
Dani
:
Jon or me, we don't eat that much...
Thanks to Dani for taking the time to answer my questions via email - Helena
{jos_sb_discuss:22}