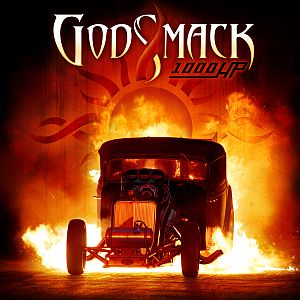 Artist: Godsmack
Title: 1000hp
Genre: Alternative / Nu Metal / Post-Grunge
Release Date: 1st September 2014
Label: Spinefarm Records
Album Review

No need to introduce the Boston band which has been making music for over 16 years and it is hugely respected all over the world. We can only remember what it is mostly famous for. Sully Erna, the vocalist who has been practicing drum-playing since he was four, was always attentive to the rhythmical texture of the music and many people know his and Shanon's live shows where the percussion plays the main part. Actually, those sets were popular with GENESIS, but GODSMACK was the first metal band to invent this kind of show. The band is also appreciated for their acoustic songs, either entirely new or remade from the electric ones to create a different mood and to show some other dimensions of the old tracks.
It's hard to define the style in which GODSMACK plays though it seems to be quite simple and even classic. You'll never mix Sully's vocals with anyone else's however it can remind you of James Hatfield in some terms. Tough and harsh in electro versions it can be smooth and eastern coloured in acoustics. Much has been sad about the percussion already so let's leave it alone – listeners will certainly hear this remarkable sound on the new record. Everything is rather predictable – one will get what he or she expects but if the previous album was speedy and rough this one turns out to be more melodic and Rock'n'Roll-like rather than heavy-metallic. In a road style so to say, highly estimated by bikers of all sorts and ages. A kind of beer drinking mood mixed up with the wind of freedom and bluesy notes. Some may be upset with the absence of acoustic ballads in SERENITY's key, but evidently, there must be fundamental impressions to write a song like this.
To sum it all up we can affirm that the fans won't be disappointed. Heavy-metal and Rock'n'Roll lovers will also find the record decent and pleasant to listen. It won't blow your brains out and won't strike with any kind of experiments but you'll rejoice to inhale a bit of old-school and trustworthy classics. Youth is gone, the dinosaur is born. Check this out!
Tracklist

01. 1000hp – 3:52
02. FML – 3:44
03. Something Different – 4:49
04. What's Next – 4:29
05. Generation Day – 6:21
06. Locked & Loaded– 4:18
07. Living in the Grey – 4:13
08. I Don't Belong – 3:39
09. Nothing Comes Easy – 5:52
10. Turning to Stone – 5:23
11. Life Is Good – 4:10
Line-up

Sully Erna – Vocals
Tony Rombola – Guitar, Backing Vocals
Robbie Merrill – Bass
Shannon Larkin – Drums, Percussion
Website

http://www.godsmack.com
/
https://www.facebook.com/Godsmack
Cover Picture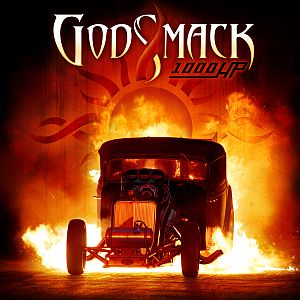 Rating

Music: 10
Sound: 10
Total: 10 / 10