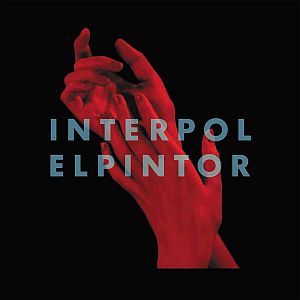 Artist: Interpol
Title: El Pintor
Genre: Indie Rock / Post Punk
Release Date: 5th September 2014
Label: Pias Coop/ Soft Limit
Album Review

Four years since the fateful self-titled record. Four years in which the band might as well have disbanded. The reason that didn't happen was them finding a way to make it work without Carlos Dengler, whose footsteps are indeed big ones to fill. The bass duties are now handled by singer Paul Banks and so the band didn't even have to adapt to a new member. 'El Pintor', an anagram of the band's name as well as being Spanish for "The Painter" starts with the already largely covered 'All the Rage Back Home' that's giving the listener some time before gaining a sudden momentum and adding a stronger rock feel than ever to the INTERPOL sound. You can tell the band has regained confidence just by listening to the first song. Following 'My Desire' opens with a memorable riff loop before the mid-tempo beat drives everything into melancholy waters. While the track overall is quite nice, I'd suggest Paul Banks stopped using falsetto. It's just way outside his range.
Sweet as honey, 'Same Town, New Story' comes across as a fatal story unfolds as it is so prominently described, The mellow melodies and riffs counterpart the rather dark subject-matter of the track excellently. 'My Blue Supreme' is about missed chances and the stark reality of what one is as opposed to an overpowering illusion stuck in one's mind. "There's someone that I'm dying to be..." A few synth sprinkles introduce you to 'Tidal Wave', which is a pop/rock song in the best sense of the word. Well, it's still INTERPOL so it has that dark edge to it, but let's be honest, people tend to like those more and more these days. The album is closing with one of those misty anthems that INTERPOL used to do back in the days of 'Turn On The Bright Lights'. There's a sparkling note of melancholy present at all times covering all and everything within the scope of this down-tempo track.
So while 'El Pintor' certainly is not one of their best, it is still way above average and contains a bunch of really strong tracks. I can see that there's a transition going on within the band's sound, but I think it has to be made more audible to anyone and everyone. I think people not hearing it is one big reason the album is seen as weak by so many.
Tracklist

01. All the Rage Back Home
02. My Desire
03. Anywhere
04. Same Town, New Story
05. My Blue Supreme
06. Everything Is Wrong
07. Breaker 1
08. Ancient Ways
09. Tidal Wave
10. Twice As Hard
Line-up

Paul Banks – vocals, guitar, bass guitar
Daniel Kessler – guitar, vocals
Sam Fogarino – drums, percussion
Website

http://interpolnyc.com/
/
https://www.facebook.com/interpol
Cover Picture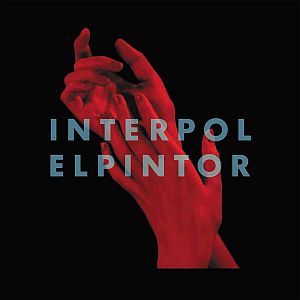 Rating

Music: 7
Sound: 8
Extras: -
Total: 7.5 / 10