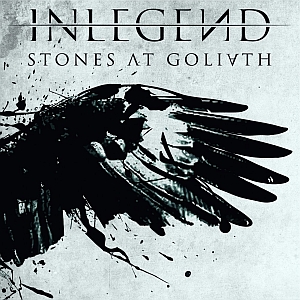 Artist: InLegend
Title: Stones At Goliath
Genre: Rock
Release Date: 9th January 2015
Label: Eat the Beat Music
Album Review

According to the not-exactly-shy press release for 'Stones At Goliath', INLEGEND main-man Bastian Emig appears to represent the saviour of all things Rock, and his band are the proud owners of a new genre. Not sure that "Hand-hammered Piano Craft" will have too many takers, itself sounding more akin to some bad Japanese translation. But there you have it folks. A new genre. Just when we thought they were all used up. You'll know within a minute of opening track 'Envoys Of Peace' if this album is for you. Imagine if Andrew Lloyd Webber and Jim Steinman got together with QUEEN and tried to make the most over-blown, bombastic rock-opera imaginable (that isn't MUSE) and you'd still be trailing the sheer breath-taking cliché of this. It has the faux-drama of symphonic metal, the stabby, and frankly annoying, assault of multiple pianos, and the histrionic vocals beloved of any band who choose song titles like 'Empire Of Concrete' and 'Monuments To Eternity'.
The gimmick of being a piano-rock band aside, there are moments when it comes together nicely, if you can imagine this is all a bit tongue-in-cheek (which sadly it isn't). Take perfect pop-song 'To New Horizons'. It bounds along beautifully and swells proudly into a choir-like call and response chorus. It's so ridiculous you have to love it. And on a stage, with fire shooting from the horns of some ancient beast and a lot of wind-blown head tossing, this would be a perfect crowd moment for those who can lose themselves in such happy tosh. Occasionally they sound like a totally different prospect. On 'Alienation' there's some understated emotion wrung from the subtle vocals, and the production is smooth and restrained. It still sounds-off with a heavenly choir towards the end, but clearly the less-is-more approach works well for them.
Closing song 'Another Me' is pleasant enough, but it sounds frighteningly like BILLY JOEL, and in 2015 that's really not something to be striving for. And there lies the problem with INLEGEND. They may be the only band allowed in the Hand-hammered Piano Craft playpen, but they sound terribly dated, drearily predictable, and ultimately, like a lot of bluster for very little return.
Tracklist

01. Envoys Of Peace
02. Threatened
03. Lonely
04. King Of Apathy
05. Empire Of Concrete
06. Monuments For Eternity
07. To New Horizons
08. The Voodoo Girl
09. Choices In Come
10. Empty Place
11. Alienation
12. A 1000 Paper Cranes
13. On The Morrow
14. Another Me
Line-up

Bastian Emig - Vocals, Piano
Daniel Schmidle - Guitar, Piano
Daniel Galmarini - Piano
Paul Perlejewski - Bass
Marcos Feminella - Drums
Website

https://www.facebook.com/inlegend
Cover Picture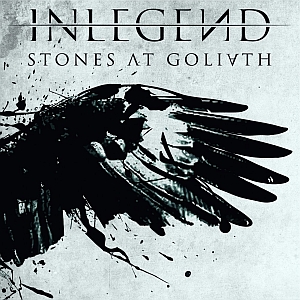 Rating

Music: 3 / 10
Sound: 6 / 10
Total: 4.5 / 10