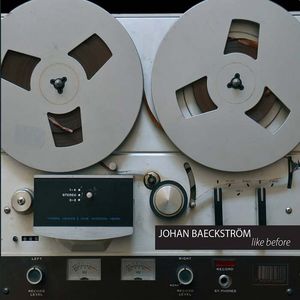 Artist: Johan Baeckström
Title: Like Before
Genre: Synth Pop
Release Date: 5th June 2015
Label: Progress Productions
Album Review

A Swedish synth pop classic, Johan Baeckström, takes the listener back to all the classic sounds of the 80s. The sounds of all your favourites combined in perfect symmetry in this one man. It is beyond amazing how he can combine all the sounds at the height of the synth pop era (1980s) in all of his songs. You can hear many classic synth pop influences in his music yet his music is unique with its own definitive individuality. A welcome flashback.
His first track, 'Starlights', is a happy synth pop song about the stars and the moon. The second track, 'Great Unknown', is exploratory and adventurous. 'Come with Me' is synth pop is at its best. One I can really relate to at this time in my life, ...every day is just the same as the days before, get up and go to work... waiting for the hours to pass. Love it! He makes me want to do all that he suggests in this song. Leave all the chains of everyday life behind and escape! Come with Me! Yes! 'Winter Time' sort of reflects the long winters in Sweden. He also gives hope of an eventual spring.
'Forever and a Day' is about waiting for true love. So romantic and melodic. The perfect synth pop wedding song! 'Running Away from Myself' is the sequel to 'Come with Me' about doing your own thing and not caring about leaving it all behind. A song of freedom. 'Talking in Your Sleep' is a song about the moment between being awake and asleep when a person can reveal so much about themselves. 'Saturdays in Silesia' is very upbeat and fast. 'One Last Time' reminisces about a break up which is supposed to be a sad song but somehow it has a more positive feeling to it. 'Tonight' is an endlessly romantic song that melts the heart. Finally 'Like Before' is a song of hope for a lost love, "once more the wilderness is yours."
Johan`s music is so uplifting it makes you want to dance around the room hugging all your favourite synth pop records from the 80s. Such happy songs. Remembering a carefree time in the unforgettable classic era of synth. His music lifts the spirit and takes it away to a better place. Happy synth pop with a slight touch of melancholy that you never notice because the lyrics and melodies are so upbeat. This album will take you back in time and makes you want to stay there. To all the classic 80s synth pop lovers out there this is the CD for you!
Tracklist

01. Starlights
02. Great Unknown
03. Come With Me
04. Winter Times
05. Forever And A Day
06. Running Away From Myself
07. Talking In Your Sleep
08. Saturdays In Silesia
09. One Last Time
10. Tonight
11. Like Before
Line-up

Johan Baeckström
Website

https://www.facebook.com/bstrommusic
Cover Picture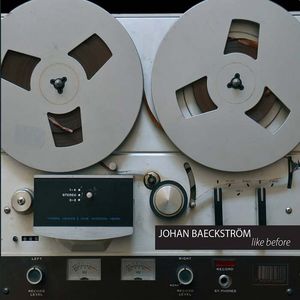 Rating

Music: 9.5
Sound: 10
Total: 9.5 / 10