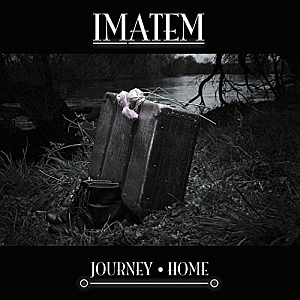 Artist: ImAtem
Title: Home & Journey (Re-release)
Genre: Electronic / Darkwave
Release Date: 29th April 2016
Label: Trisol
Album Review

Peter Spilles is one of the most active and significant musicians. Thanks to him the future generations will have an idea of what people were dancing to back in 1990-s and 2000-s. PROJECT PITCHFORK and SANTA HATES YOU were forming the scene, and now those are the key projects, which come to mind immediately if you're speaking about "Schwarze Szene". IMATEM is a result of more than twenty years long work and existing of the scene.
'Home' was released in 2007 and was the first IMATEM album. On this first step, Spilles enlisted support from Der Graf (UNHEILIG), miLù (MILA MAR), Falk Lenn and Lacasa del Cid - who provided the vocals for number of songs. A year later IMATEM shows up with the next chapter of the anthology, 'Journey'. And this, my friend, is the album which has to be in a your collection. Peter Spilles composed all the music himself again, but this time he increased the number of guest vocalists. This time there are Ronan Harris (VNV NATION), Sven Friedrich (SOLAR FAKE/ ZERAPHINE), Stefan Grossmann (ABSURD MINDS), Sara Noxx, Jinxy (SANTA HATES YOU), Jay Smith (DEVIANT UK), Nick (LEGACY OF MUSIC) and Jan Revolution - in other words, almost all the best vocalists of the scene. Both, 'Home' and 'Journey' have been remastered and combined in a double-album.
With IMATEM, Spilles documented the musical landscape of our time, of our generation. This is the music that only we, the dark scene followers, know. If you think about it globally we are not such a huge community, but the perspective changes once you join any German festival and see a Russian girl in a Victorian dress enjoying the SANTA HATES YOU gig, and an Italian guy with fluorescent dreads singing along with UNHEILIG. This is our world and this is how it feels like. This is our sound, our music and our passion. Peter Spilles not only helped to create it, he also presented a beautiful essence of it. Our duty is to keep it and bring as far in the time, as possible.
Tracklist
Home
01. Hold You (Rmx) (feat. Der Graf)
02. Holy TV
03. Seelenbrennen (feat. Falk Lenn)
04. Remote Truth
05. Elegy Of Angels
06. Manchmal (feat. Lacasa Del Cid)
07. Metami
08. "S" (feat. miLù)
09. Ganz Nah


Journey
01. Fiat Lux (feat. Stefan Grossmann)
02. Haven (feat. Ronan Harris)
03. The Influence (feat. Jay Smith)
04. Conquer (feat. Jinxy)
05. Blind Alley (feat. Jan Revolution)
06. Journey (Instrumental)
07. Escape To Follow (feat. Sven Friedrich)
08. All Ends (feat. Nick)
09. Down To The Sea (feat. Sara Noxx)
10. No One
Line-up

Peter Spilles
and guest vocalists
Website

https://www.facebook.com/ImAtem-267427009958824/
Cover Picture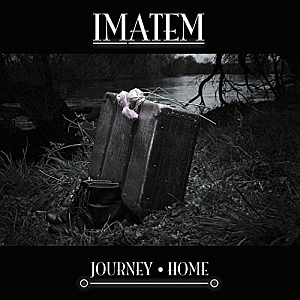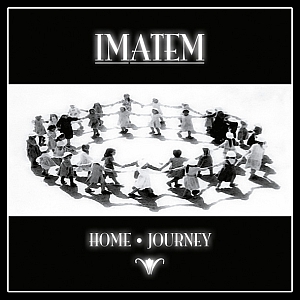 Rating

Music: 10
Sound: 10
Total: 10 / 10