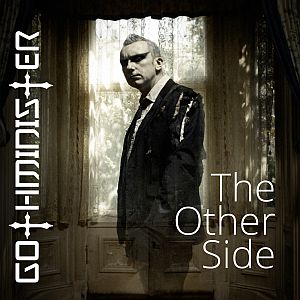 Artist: Gothminister
Title: The Other Side
Genre: Industrial / Dark Metal
Release Date: 13th of October 2017
Label: AFM Records
Album Review

GOTHMINISTER is a mysterious band: while singing in German and English, the band is based in Oslo, Norway, the country of obscure fjords and dense forests. GOTHMINISTER plays dark metal which consists of heavy music and gothic lyrics, add to that horror-style on stage and the band's songs sound like a black fairy-tale. The band was founded in 1999 by Bjørn Brem - almost twenty years ago and after hundreds of concerts and plenty music videos, GOTHMINISTER is still in power. The new album, 'The Other Side', will out on October 13th, and notice, it is Friday 13! This LP is produced by Henning Verlage, known by his collaboration with UNHEILING and EISBRECHER. So, as you can imagine, 'The Other Side' will be strong, stylish and as well, creepy.
The opening track is 'Ich Will Alles' (I want it all). It starts so slowly with tender strings but heavy guitars break in after a moment. GOTHMINISTER cold-bloodedly tells the terrifying story of mystical deaths. The band already shot the video clip for this track, the same as for the second single 'The Sun'.
GOTHMINISTER as always has pretty hard, great-mixed music and a deep voice performing. 'Der Fliegende Mann' (The flying man) is a great example: beautiful lyrics, fast drums and guitars make it really hot. Also, the album has more melodic tracks, examples are 'Aegir' and 'Red Christ'. For me, the track which combines horrifying lyrics with quite slow tunes best, is 'We Are the Ones Who Rule the World'. It can be called the heart of this LP - the story of those who see "the other side" of things. The next one, 'All This Time', shows how classy GOTHMINISTER can play: the track has deep sounds, interesting melody, and catchy vocal lines. And the most epic song of this album is the last one, 'Somewhere in Time'. Musically, it has all the power of GOTHMINISTER: the entrancing sounds of an orchestra are mixed with gloomy guitars and fast drums, on top of the music, the voice of singing frontman is alike the confrontation between Dr Jekyll and Mr Hyde.
Somewhere on the internet, there was an opinion about GOTHMINISTER's music: "I'm scared, but I can't stop to listen to it!" So, the same can be said now. The main task of this new album is not to scare, but to show and to explain that is in 'The Other Side'. At some point, this LP shows the other, the new side of GOTHMINISTER as well. The band made a great work of high quality, and if you are searching for the dark, heavy, really gothic but beautiful music, which was created with pure inspiration, 'The Other Side' is made for you.
Tracklist

01. Ich Will Alles
02. The Sun
03. Der Fliegende Mann
04. Aegir
05. Red Christ
06. We Are The Ones Who Rule The World
07. All This Time
08. Day Of Reckoning
09. Taking Over
10. Somewhere In Time
Line-up

Gothminister
Turbo Natas
Icarus
Chris Dead
Website

http://www.gothminister.com / https://www.facebook.com/officialgothminister
Cover Picture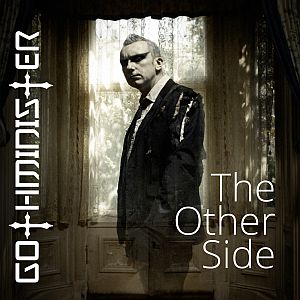 Rating

Music: 9
Sound: 9
Total: 9 / 10