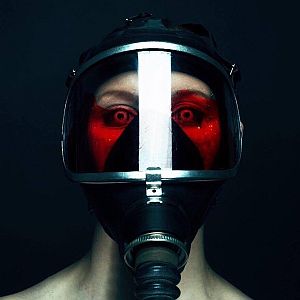 Artist: Johnny Deathshadow
Title: Bleed With Me
Genre: Industrial / Gothic Metal / Alternative
Release Date: 21st October 2016
Label: Make Big Records
Album Review

'Bleed With Me' is the debut full length album of "Hamburg Death Cult" JOHNNY DEATHSHADOW with Jonathan Schneider as front man who is an art director in a design bureau. The Band was founded by Jonathan and guitarist Eike Cramer in 2010 and since that have released two singles, 'Blood & Bones' in 2013 and 'Dead End Romance' in 2014. The Hamburgers have already shared the stage with such famous German bands as STAHLMANN, LORD OF THE LOST, COPPELIUS and ROTTING CHRIST from Greece.
What kind of surprise do we have inside? Actually, no surprises at all. Strong and very energetic tracks with crisp drums and precise guitar parts, slightly dramatic keyboards, clear vocal of Jonathan partially alternating with growling and rap. Quite typical structure and lyrics for the German Dark Scene of the last five years. 'Bleed With Me' isn't created for listening at home along, this music makes you wanna dance and get crazy on the concert or on the dance-floor. The visual part of CD is also quite usual - a girl in gas-mask partially filled with blood-like substance with wide opened scary eyes. The image of the band consists of skull-like face paint and black worn off clothes.
From the second track, 'Shadows', up to the eights, 'Ghost', we will hear the invincible wall of sound made of black bricks. 'Bleed With Me' is the earliest song that was written and it is the hymn to the approaching apocalypse colliding with last love story on Earth. Only 'Slow Departure' sounds like a little hole in this solid structure, a little bit slower, with slightly more melancholic lyrics, guitars sound a little bit different, more industrial-influenced and this track was a first one written for this album precisely. 'Land of the living Dead" is also a dissonance, a punk-rock mood within this track is obvious and the lyrics are referred to the "Night of the living Dead" movie and zombie theme and with the help of DIE KRUPPS members this song arose.
'Apocalypse Trigger', which was chosen also for a music video as well, is written by Sascha - the drummer - and a good choice for the last "high point" of the album. All lyrics on this track are actually rapped and the whole song is primary Hardcore. Then comes the last track which sounds like long-drawn outro, 'Forever'. Also written by the drummer, this track is mystical and very moody, some samples sound like they weren't programmed but hand-made by natural sounds. The album can be listened on one breath.
Tracklist

01. Intro
02. Shadow
03. Bleed with Me
04. Kill the Lights
05. Sleeper
06. Black Clouds Dark Hearts
07. Exit Wounds
08. Ghost
09. The Slow Departure
10. Land of the Dead
11. Apocalypse Trigger
12. Forever
Line-up

Jonathan Schneider – vocal
Eike Cramer – guitar
Daniel Meier – bass
Sascha Meier – drums
Website

http://johnnydeathshadow.com
Cover Picture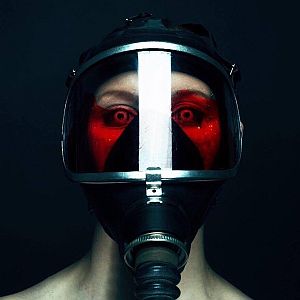 Rating

Music: 6
Sound: 9
Total: 7 / 10