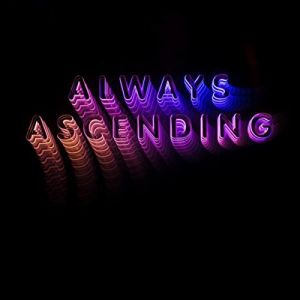 Artist: Franz Ferdinand
Title: Always Ascending
Genre: Indie Pop
Release Date: 9th February 2018
Label: Domino Recording Company
Album Review

Scottish band FRANZ FERDINAND formed in 2002, and their distinct spiky, angular post-punk style quickly endeared them to the UK public, with success further afield rapidly following. Combining intelligent lyrics, with an urgent, frequently danceable blueprint, 'Always Ascending' is the fifth release by the band, and the first without founding member Nick McCarthy on guitar.
The title track is a curious mix of styles, easing itself into life gently on a bed of sixties harmonies and piano before threatening to become MEN WITHOUT HATS' 'Safety Dance'. It's infectious and quirky, easy to see why it was released as the lead single. 'Lazy Boy' wears its early eighties influences boldly on its sharp-suited sleeve, and marks what keeps FRANZ FERDINAND so interesting. There is so much happening in the three minutes it takes the song to play out, it's a miracle things don't sound crowded or disjointed. But there's an ease and confidence in the merging of so many parts into one simple whole that sounds effortless. New-wave, post-punk, funk, indie, it's all in there, yet sounding new and fresh and totally invigorating. This collage of sounds continues on the duck and weave of 'Paper Cages', an earworm chorus cementing this one as a future potential single.
Things get deliciously dark on the softly strummed 'The Academy Award', and 'Lois Lane' develops from its somewhat eccentric and awkward verses and into a wonderful chorus and burst of optimistic synth. With so much depth and scope across the album there are occasional moments that sound ordinary in comparison, as on 'The Glimpse Of Love'. Taken as an individual track, this is still a fine pop song, and perhaps to set standards to such heights is always going to create a bit of periphery sagging at times. But no matter! 'Feel The Love Go' and 'Slow Don't Kill me Slow' finish the album in solid style, the former a burbling, bubbling jumble of percussion, off-key singing and saxophone (yes, saxophone), the latter a woozy slow croon over a growing swell of atmospheric instrumentation and harmonies. It's completely gorgeous.
By sticking to the old vinyl formula of ten tracks, FRANZ FERDINAND have released a set of songs without an ounce of filler or fat, the running time absolutely spot on to showcase their unique brand of pilfered past and original, forward-thinking creative ideas. Without a doubt it will be one of the stand-out albums of 2018.
Tracklist

01. Always Ascending
02. Lazy Boy
03. Paper Cages
04. Finally
05. The Academy Award
06. Lois Lane
07. Huck And Jim
08. Glimpse Of Love
09. Feel The Love Go
10. Slow Don't Kill Me Slow
Line-up

Alex Kapranos
Bob Hardy
Paul Thomson
Julian Corrie
Dino Bardot
Website

http://franzferdinand.com / https://www.facebook.com/officialfranzferdinand
Cover Picture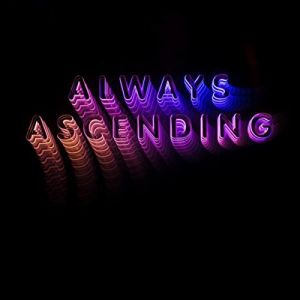 Rating

Music: 9
Sound: 9
Total: 9 / 10