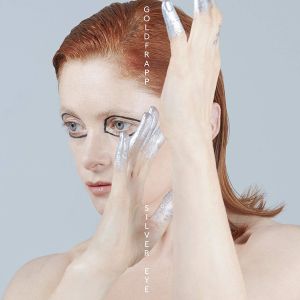 Artist: Goldfrapp
Title: Silver Eye (Deluxe Edition)
Genre: Synth Pop
Release Date: 6th July 2018
Label: Mute Records
Album Review

Hard to believe that GOLDFRAPP is soon going to celebrate their 20th anniversary… Time flies. 'Silver Eye' is the 7th album of Alison Goldfrapp and Will Gregory and it's a pure GOLDFRAPP album. It will please all their fans. The production is impressive, songs are good… but something's missing. A bit of surprise? There's no big risk taken by the band here. But hey… considering the poor quality of mainstream music, it's already a big achievement to release an album like this. Vocals are as beautiful as you can expect, ethereal voices, powerful beats, interesting synth sounds, but after a while, you can easily got the impression of listening to the same song over and over.
The only surprise, to be fair… is to have THE key track only available on the Deluxe Edition: 'Ocean' (featuring Dave Gahan). There's a first version without Dave on the CD1 (album standard) that is already a stand out track, probably the best of the album. On the Bonus CD, you can find the version featuring Dave and, as many pointed out on social networks, this is probably the best DEPECHE MODE song ever released for more than 10 years. ;) Dave's vocals are simply beautiful and charged in emotion. He really takes the song to a higher ground and the mix with Alison's voice is stunning.
Some will say GOLDFRAPP didn't want to take advantage of a collaboration with such a cult artist and release the album on their own… others will point out it's a marketing twist to ensure the sales of the Collector edition. Considering that the mention of the track on the press release is as big as the name of the band itself and all almost only talk about this collaboration, you can figure out how I feel about it… The rest of the Bonus CD consists of Electro Club Remixes with big names such as Ralphi Rosario, Justin Strauss, Chris Liebing… and Will Gregory himself. But is it that interesting to have four remixes of the same song (Anymore)? Top songs to me: 'Ocean' (featuring Dave Gahan), 'Tigerman', 'Everything Is Never Enough', 'Ocean'.
Conclusion: An enjoyable album extremely well produced that embarks you for a nice listening pleasure but lacking in memorable melodies.
Tracklist

CD1

01. Anymore
02. Systemagic
03. Tigerman
04. Become The One
05. Faux Suede Drifter
06. Zodiac Black
07. Beast That Never Was
08. Everything Is Never Enough
09. Moon In Your Mouth
10. Ocean
CD2

01. Ocean - New Version Feat. Dave Gahan - Previously unreleased
02. Anymore - Will Gregory's Don't Stop Now Remix - Previously unreleased
03. Everything Is Never Enough - Video Mix
04. Anymore - Joe Goddard Remix
05. Systemagic - Ralphi Rosario Lunar Eclipse Mix
06. Anymore - Whatever/Whatever Remix by Justin Strauss & Bryan Mette
07. Everything Is Never Enough - Chris Liebing Burn Slow Remix
08. Anymore - Ralphi Rosario Remix
Line-up

Alison Goldfrapp – Vocals, Synths
Will Gregory – Synths
Website

https://www.goldfrapp.com / https://www.facebook.com/Goldfrapp
Cover Picture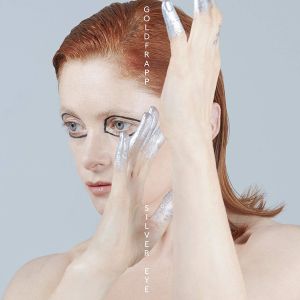 Rating

Music: 7
Sound: 10
Bonus: 4
Total: 7 / 10