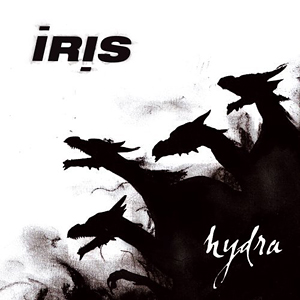 Title: Hydra
Artist: Iris
Genre: Electro Pop
Release Date: 28th March 2008
Label: Infacted Recordings
Introduction

IRIS is one of the best bands the electro pop genre has to offer. Singer Reagan Jones and keyboardist Matt Morris joined forces in the late 90s to create uniquely melodic, synth-heavy pop tracks. Their first record 'Disconnect' included the song 'Annie, would I lie to you' which became a club-hit instantly and was one of the best selling releases in the history of record label 'A Different Drum'. Three more singles should follow, but the tension between Matt and Reagan grew and grew and the band began to break apart. With the addition of Andrew Sega a few years later, the sound moved into a more experimental direction and guitars were added to the mix. In 2003, 'Awakening' followed and became incredibly successful. On the third album 'Wrath' released in 2005, they combined more rock-oriented songs with electronic beats and soundscapes….
Members

Reagan Jones - Vocals, Songwriting
Andrew Sega - Programming, Guitars, Keyboards
Website

http://www.irismusic.com/
/
http://www.myspace.com/irismusic
Track Review

01. New Invaders - 3:43

The guys explore their rock attitude even further on this track. The guitars are very present in the mix, mostly during the verses I have to add. The chorus is as hymnal as we know it from IRIS and wide electronic soundscapes please your senses. A lot of work was put into the beat as well. Multiple layers with glitches and some surprises are waiting to be discovered by you.
02. Stop breaking your own Heart - 3:33

At first you're asking yourself if you're actually listening to an IRIS song as it starts with a rather experimental sequence that leads intro a powerful rhythm with organic drum programming and distorted guitars. Reagan's voice is enthroned above all of this with wide synth layers in the back.
03. No one wins - 3:21

I loved this song at first listen. A nice melodic riff leads over to a nice-mid-tempo beat. Multifarious, eclectic soundscapes are making you drift away and also the admirers of the guitar will get their money's worth with not too rocking but very cool chords.
04. Lands of Fire (Mesh Pyro Mix) - 6:06

The first remix comes from our British friends of MESH, putting the song into a much more straight arrangement. The Guitar's have been arranged more rocking and driving and I really like that. For club use the best choice
05. Wait Move On (Andrew's Detective Mix) - 4:49

Andrew Sega himself laid his hands on the track, remodelled it and updated the sound. At the beginning you can be a witness of his programming skills, a completely rewritten start with complex drums and small atmospheric parts. On every corner you can hear various sounds and noises. The melodies have been a bit more highlighted compared to the album version.
06. Lands of Fire (Datguy Mix) - 8:26

DATGUY totally deconstructed the song except for the chant and some melody... oh and the guitars but everything else is new to me. A powerful beat with a funky attitude was decorated with lots of sound gadgets like processed or fragmented vocal parts, frequency tweaking etc.
07. New Invaders (Beat Nursery Mix) - 4:25

The rocking parts have fully disappeared in BEAT NURSERY's remix. Instead they put playful drum patterns and diversified drum patterns under the chant and garnered it with some ambient.
08. No one left to loose (Conetik Mix) - 4:22

I only had to listen to the first seconds to know who has done this mix even without looking at the back cover. Sounds like a CONETIK track with Reagan dong the vocals. Rather standard and not groundbreaking to me.
09. It Generates (Darker Days Mix) - 4:48

Another remix by Andrew and he know best how to how to put it into a new dress without destroying the charm of the original, which already had a lot groove but the "updated" version's groove is hellish, so you instantly want to move your feet and shake your hips.
10. Vacant (Benz & MD Mix) - 8:20

If it wasn't for the track listing saying this is a remix of 'Vacant' I never would have recognized the song until the chorus appears in those ambient-like soundscapes carrying you away underlaid with a fresh beat. Some lines of the vocals have been stripped out and put together again in a different order or thy rhythm changes but the atmosphere which indwells the original was amplified and dominates everything
11. 68 (Alpinestars Mix) - 4:58

A minimal electronic approach to the quite balladry original. The warmth has disappeared completely and made way to cold electronic feeling and a much darker ambience. The vocal parts taking from the album version (Not many) have been processed and you can clearly hear that thee vocal lines have been written for a slower song.
12. Vacant (Per-Anders Kurenbach Mix) - 4:54

Sounds like a 80s synth pop tune what Per-Anders made out of 'Vacant'. A bit more driving. But even if the packaging is different, the most important is still intact. The melancholy of which you find so much in that song and what made it a really special song for me. Per even worked out some vocal lines I've never heard before.
13. Island (Halou Mix) - 5:30

A blend of electronic and organic sound is invading your ears with the HALOU remix of 'Island'. Although the remix is brilliant due to its fine programming and intricate structure I have to say that the mood, the feeling I had and still have when I'm listening to the original isn't there anymore. It just doesn't touch me that deep.
DVD Review

A Hydra is renowned for various heads. In case of IRIS, the Hydra has two heads of which the second comes in the shape of a DVD, which gives a little insight into the tour life and a bit more background info how for example the guitars ended up in the mix. Another interesting thing... and I really didn't know this before… is tat IRIS cracked the #1 of the mainstream radio charts and I found this to be quite amazing because that doesn't happen very often if we're honest but it's a deserved success for IRIS. The report also takes us through various cities on the tour like Hamburg which IRIS admitted to love to be and play there very much. We get to know that Mexican buildings seem to move during the sound check. Not only is this strange but also dangerous. Just imagine what could happen if the show has actually started. We learn how to use a restroom and illegally cross the Polish border at the same time and how to build a Stonehenge out of beer bottles. :-)
Cover Picture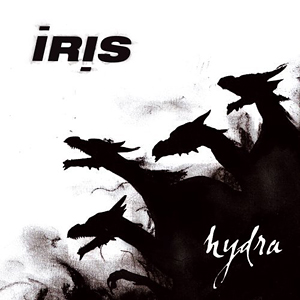 Rating

Music: 8
Sound: 8
Extras: 8
Total: 8
Conclusion

Mission accomplished. A CD mostly consisting of remixes is a risk nowadays because many people aren't big fans of tons of remixes on 1 CD, but let's deal with the new songs first and these are just amazing and show that IRIS were not just sitting around since the release of 'Wrath'. 'New Invaders' for example has a obvious rock attitude and I think those guitars are fitting better to the sound than ever and the organic drum play on 'Stop breaking your own heart' was a positive surprise for me. As for the remixes: It's like every time. There are some you like and some you don't but I have to say there's some brilliant remix stuff on it like the Benz & MD Mix of 'Vacant'. I loved watching the DVD. It had lots of funny moments and you'll see some shortcuts of some live performances. And what I realized then was that it would be great to have an IRIS live show eternalized on DVD. ;-)

{jos_sb_discuss:19}