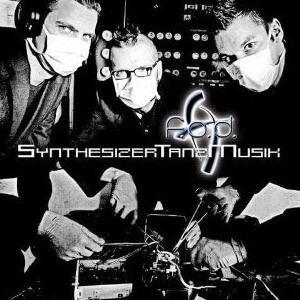 Title: Synthesizer Tanzmusik
Artist: F.O.D.
Genre: Electronic
Release Date: 22nd February 2008
Label: Out of Line
Album Review

'Synthesizer Tanzmusik' or "Synthesizer Dance Music" is how the three guys call their newest album which has been released by Out Of line this February.
I always thought and still think that it's not a good idea to start an album with an imitation as what you hear is a quite bold AND ONE copy. The rhythm, the synth and sounds, even the chant sounds like AND ONE. I mean, shouldn't an album at least start with an original track to give no false impressions to new listeners? But maybe this was all planned to irritate the listeners, but I don't think it's a good idea anyway. The starting sequence of the next song 'Dreams' makes me think of COVENANT's 'Brave New World' instantly. Fortunately the song turns out to be different, but the arrangement stays very limited to the beats and some synthesizer gadgets combined with a clean chant.
That is a trademark you'll find in most of the tracks on the album. (The rather minimal arrangements not that cover thing) except for some songs like 'Secrets of Love' which is a very slow ballad, breaking out of that scheme by using more melodies for the atmosphere and speaking of that: I find there's not enough of that on the album. The music is too much focussed on the dancing part. Ok, that would fit the title but it would at least create a bit more feeling. So I have to say that the record is good for the clubs, but not necessarily for home use. Club music for the masses, but that's just my humble opinion…
Tracklist

01. Synthesizer Tanzmusik - 3:58
02. Dreams - 4:08
03. Archangels Battlefield - 3:38
04. Run Away - 3:54
05. Seconds of Love - 4:27
06. Soularis - 0:58
07. Sie - 3:59
08. Allein - 3:57
09. Free Again - 4:18
10. Krankhaft - 3:42
11. Life - 4:01
12. Spiegelbild - 3:51
13. Archangels Battlefield (Clear of Junk RMX) - 4:28
14. Counting the Days - 5:04
Members

Daniel 'excess D' - Vocals, Keys, Composition, Arrangement, Programming
An/dress - Lyrics, Keys, Composition, Arrangement, Additional Programming
André - Keys, Live Special Effects, Presentation, PR, G.C
Website

http://www.fod-band.de/
/
http://www.myspace.com/excessdance
Cover Picture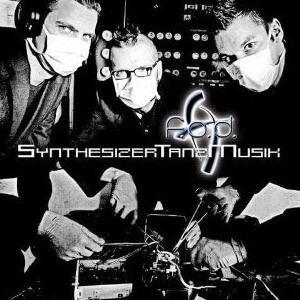 Rating

Music: 3
Sound: 3
Extras: -
Total: 3

{jos_sb_discuss:19}