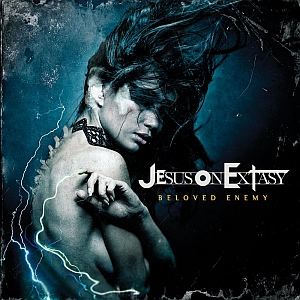 Title: Beloved Enemy
Artist: Jesus on Extasy
Genre: Electronic / Rock
Release Date: 2nd May 2008
Label: Drakkar




Album Review

They came to breathe new life into the "dead" industrial genre and their first album crushed in like a bomb and they quickly became a hype in the Goth scene, but a good one in this case as the five are all talented musicians. With their second instalment 'Beloved Enemy', JESUS ON EXTASY prove that they're not a nine day wonder and ready to stay.
Already the first and at the same time title-giving song 'Beloved Enemy' shows the quality blend of post industrial elements here represented by tine atmospheric textures and sequencer lines with driving drums and pushing guitar riffs, while the following 'Change the World' conjures up a much gloomier atmosphere. Atmosphere is also a major element in 'Break you Apart' and the guitars are comparatively reluctant there, but the rhythmic parts with shifting rhythms and tempo is very interesting to listen to over and over again.
The alternation of very calm parts and breakouts of angry has been pushed to the extreme with the song 'Lies', starting with fast-paced, hammering drums and sequences combined with screaming vocals and when you expect it least, the songs slows down all of a sudden. The mood gets darker, piano dabs appear and Dorian's chant turns to a reluctant one marked with a pinch of fragility. Really like that song. 'You don't know anything' is such a song, where the fusion of the industrial and rock elements is just perfect. The transitions are absolutely fluently, so you can't tell, where the one thing ends and the other one starts. Just like it has to be! 'Dead Presidents' is another favourite of mine. It deals with the willingness of selling your soul for a handful of dollars. 'Sometimes' is the concluding track and what a track, a real power-ballad, blending classic, electronic and rock elements.
'Beloved Enemy' is a worthy successor for the debut 'Holy Beauty' it picks the approaches, develops them further and combines them with new elements and ideas. All I can say is: Well done!
Tracklist

01. Beloved Enemy - 4:30
02. Change the World - 3:37
03. Direct Injection - 4:30
04. Stay with me - 2:50
05. Stuck - 4:01
06. Break you Apart - 3:25
07. Lies - 3:40
08. The last Day of my Life - 3:34
09. You don't know anything - 4:49
10. Dead Presidents - 4:13
11. Falling - 4:38
12. Church of Extasy - 4:18
13. Sometimes - 5:38
Members

Dorian Deveraux - Vocals, Synths, Samples
Chai Deveraux - 6-String, Backing Vocals, Synths, Programming
Alicia Vayne - Guitar
Ophelia Dax - Synths
BJ - Drums
Website

http://www.jesusonextasy.com/
/
http://www.myspace.com/jesusonextasy
Cover Picture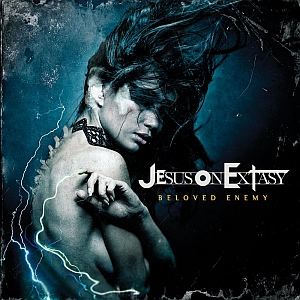 Rating


Music: 9
Sound: 9
Extras: -
Total: 9

{jos_sb_discuss:19}