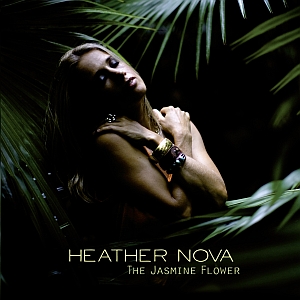 Title: The Jasmine Flower
Artist: Heather Nova
Genre: Acoustic
Release Date: 10th October 2008
Label: Sony/BMG
Album Review

In 1993, HEATHER NOVA debuted with her critically acclaimed album 'Glowstars' and with it laid the foundation stone for an international career, followed by what many consider to be her finest work to date, the emotional yet jagged album 'Oyster', for which she toured for almost two years. A string of albums should follow, showing the versatility of this artist and now, two years after 'The Sorrowjoy' o which she's reading the poems of her same-titled book set to ambient music, and she brings us 'The Jasmine Flower'.
You'll be surprised to find out that 'The Jasmine Flower' is much unlike anything HEATHER NOVA did in the recent past as it almost completely neglects the use of too many instruments. The album was recorded with the most minimal setup: Acoustic guitar and vocals plus some additional strings, that's all and it's enough to build up a wonderful mood starting with the first tunes 'Ride' and 'Beautiful Storm' instantly captivating with the beautiful vocals , strings and the calming guitar work. "Maybe tomorrow the sun will shine" she sings on the third track of the album, the expression of a still glowing spark of hope, survived through a long time with only clouds covering the sky, but maybe…The entirely acoustic 'Out on a Limb' reports of the difficulties to find the strength to climb over the walls one's build around them and all the doubts "What if I fall, what if I fail…" but also the positive side "What if I fly, what if I sail, what if I find out it's better than ever before." Again just armed with her guitar she creates an oppressive mood on the track 'Every Soldier is a mother's Son' dealing with the suffering and hopes of another whose son went to war because he thinks "The world will be a better place after this war is won" but is it really that way?
Surrounded by distant tones sounding like birds and dreamy guitars, Heather starts "Looking for The Light to light her way and to drive all these doubts away" aren't we all? A song that really touched me is 'If I Should Die" which I think is an encouraging message to her still very young son Sebastian. She says "If I should die and leave you here, just disappear, I know the sun will still shine" sure it will, but it's one of the hardest things in life to loose a close family member like a mother or father and it takes a lot of time to find back to 'normal life and to accept that life goes on, but no one's gone completely cause they'll always be a part of us. 'Always Christmas' brings the album to an end in a different way than expected. Drums sound and in the further course mere with the orchestral strings to culminate in a dramatic end, compared to the song's calm start. Even rocking riffs come in this time; a real surprise on this album, but a positive one.
A very emotional album that gives her voice much room to unfold due to the very minimal instrumentation; an album that bears hopeful moments just as much as it does have a lot of melancholic and sad one. A wonderful album for quiet moments with great emotions!
Tracklist

01. Ride – 3:32
02. Beautiful Storm – 3:31
03. Maybe Tomorrow – 4:03
04. Out on a limb – 4:00
05. Every Soldier is a mother's Son – 3:18
06. Out in New Mexico – 3:34
07. Looking for the Light – 2:45
08. Hollow – 3:18
09. If I should die – 3:22
10. Say something – 3:54
11. Follow me in Grace – 3:43
12. Always Christmas – 4:34
Line-up

Heather Nova – Guitar, Lyrics, Vocals
Website

http://www.heathernova.com/
/
http://www.myspace.com/heathernova
Cover Picture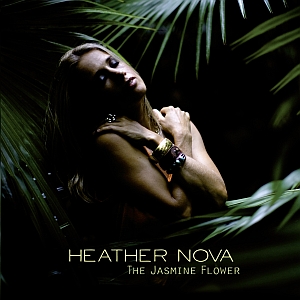 Rating

Music: 9
Sound: 9
Extras: -
Total: 9