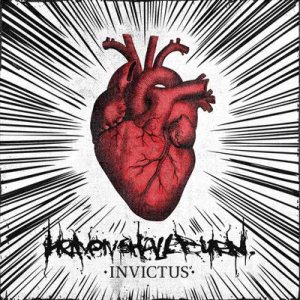 Title: Invictus
Artist: Heaven Shall Burn

Genre: Metalcore / Death Metal
Release Date: 21st May 2010
Label: Century Media
Album Review

HEAVEN SHALL BURN released their first album in 1998 and have since risen to claim the throne of Germany's Metalcore scene. 'Whatever It May Take', released in 2002, already was a landmark album that combined hardcore with death metal - laying waste to trendy New Metal bands. The following albums ('Antigone', 2004; 'Deaf to our Prayers', 2006; 'Iconoclast', 2008) saw the band further develop their distinct style. Nowadays, HEAVEN SHALL BURN has more in common with early 90 death metal bands than with hardcore, but nonetheless latter influences can still be heard.
After a piano-and-strings intro, 'Invictus' opens with the furious and neck-breaking 'The Omen', a song containing the band's statement the world can still be saved, despite the armchair cynicism of first-world consumers who are too lazy for activism - even if it only means going to a shop to buy sneakers made by a fair-trade brand, instead of known exploiters such as Nike. And I had already forgotten just how devastatingly good this band can be! 'Whatever It May Take' was the last HEAVEN SHALL BURN album I added to my collection back eight years ago, after being impressed by the righteous rage the band put on display - eight years later, 'Invictus' still has the same passion which made HEAVEN SHALL BURN required listening eight years ago and has rekindled my desire to listen to the band.
The production values certainly are the current state of affairs on this album - loud, tons of pressure, oversaturated guitars transparently laying carnage despite all the distortion and drums thundering like a raging storm. The only things to criticise are the vocals, which sound rather distorted, however they do fit the music and are nicely aggressive. However, the best production can't help an album with weak songwriting. This fortunately isn't the case – 'Invictus' features HEAVEN SHALL BURN's best material to date, aggression and melody are in near-perfect balance. The topics explored by HEAVEN SHALL BURN also a worth a note - 'Buried In Forgotten Grounds' thematises the way August Pinochet was placed in power in Chile and got away with his murdering dictatorship, which tortured and murdered tens of thousands of innocent civilians and political opponents. The band already thematised Pinochet and Salvador Allende on 'Whatever It May Take'.
'Given To Death', the last song of the album, is concerned with the individual's right to die and the church's opinion people have to suffer because the church says so - clear, female vocals are added to highlight the two sides. One thing is clear: 'Invictus' is certainly going to be this year's single best album in its particular genre and one of the best metal albums too. HEAVEN SHALL BURN has developed to become one of the best bands not only in Germany, but also in the European scene, as their new album clearly demonstrates. If you're into this kind of music, you need to pick up this album.
Tracklist

01. Intro
02. The Omen
03. Combat
04. I Was I Am I Shall Be
05. Buried In Forgotten Grounds
06. Sevastopol
07. The Lie You Bleed For
08. Return To Sanity
09. Against Bridge Burners
10. Of Forsaken Poets
11. Given In Death
12. Outro
Line-up

Marcus Bischoff - Vocals
Maik Weichert - Lead Guitars
Alexander Dietz - Lead Guitars
Eric Bischoff - Bass
Matthias Voigt - Drums
Website

www.myspace.com/officialheavenshallburn
Cover Picture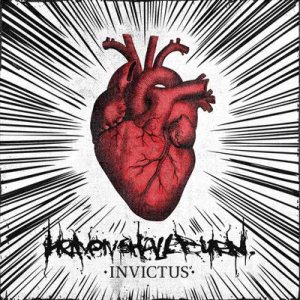 Rating

Music: 9.5
Sound: 9.5
Extras: -
Total: 9.5 / 10
{jos_sb_discuss:19}