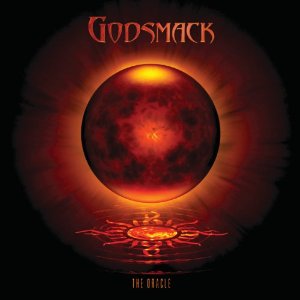 Artist: Godsmack
Title: The Oracle
Genre: Hard Rock
Release Date: 7th May 2010
Label: Universal Music
Album Review

GODSMACK is one of the hardest working rock bands in the musical world today. Comprised of drummer Shannon Larkin, guitarist Tony Rombola, bassist Rob Merrill, and vocalist / guitarist Sully Erna, they've established quite a presence. Starting up in the late nineties with their smash debut, 'Godsmack', they've been known throughout the years for their infectious melodies, tribal influences, and tendency to mix pyrotechnics with excellent drumming battles during their live shows. Since the last album, 'IV', GODSMACK seemed to be going in a different direction by featuring some more experimental, yet darkly catchy rock tunes. With 'The Oracle', however, the band has gone back to creating aggressive melodies while still infusing that infectious sound that fans know and love.
'The Oracle' is quite different from any other albums by GODSMACK. For one, it's harder, more straight-to-the face, and features no soft songs. Don't expect any 'Voodoo' or 'Spiral' influenced tracks. About the closest thing to anything "tribal" on the album is the groovy 'What If' which features fantastic vocal work from Sully and great percussive drumming from Larkin. All of the other tracks are just downright hard rock songs. 'Cryin' like a Bitch' was the first single off the album and features the venomous aggression that spawned fan favourites such as 'Awake' and 'Straight out of Line'. As a matter of fact, the closest comparison to 'The Oracle' in GODSMACK's history of work has been 'Faceless'. 'Saints and Sinners' follows in suit, in similar chugging fashion and drum fuelled aggression. Rombola and Merrill do a great job on keeping a very thick sound and adding plenty of grooves along with the harder musical styles. And of course the guitar solos are pretty damn impressive too. 'Devil's Swing' has a very bluesy rock feel to it and 'Forever Shamed' is a direct kick to the teeth.
The only issue that 'The Oracle' seems to have is that it is all hard rock. Lots of the songs have the same musical structure, but fortunately, plenty of good lyrics and melody to balance things out. The lengthy instrumental title track isn't as catchy and hard as the track 'Vampires' from their 'Awake' album, but features a more modern sound such as cello like features and the spoken word samples aren't repetitive over and over again. There isn't much to hate about this album and plenty to love, but for some reason the lacking signature presence of a strongly tribal influenced track just doesn't make it really feel like GODSMACK. It has been like their trademark for every album, and to be without feels very strange and unnerving on the listener. However, it isn't an excuse to dislike the album. Tribal softies or not, 'The Oracle' is still a hard and heavy rock album that is a great listen for anyone who is a fan of hard. Since their debut, 'The Oracle' has been a long time coming and certainly refuses to disappoint.
Tracklist

01. Cryin' Like a Bitch
02. Saints and Sinners
03. War and Peace
04. Love-Hate-Sex-Pain
05. What If?
06. Devil's Swing
07. Good Day to Die
08. Forever Shamed
09. Shadow of a Soul
10. The Oracle
Line-up

Sully Erna - vocals, guitars
Tony Rombola - guitars
Rob Merrill - bass
Shannon Larkin - drums
Website

http://www.godsmack.com/
/
http://www.myspace.com/godsmack
Cover Picture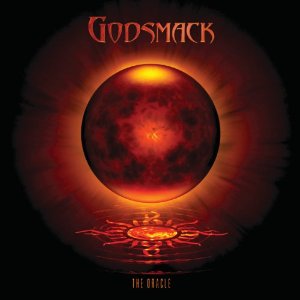 Rating

Sound: 8
Music: 8
Extras: -
Total: 8 / 10
{jos_sb_discuss:19}