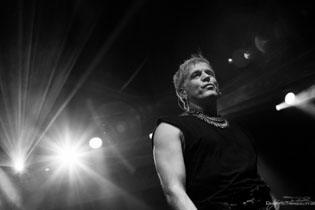 C-Halle, Berlin, Germany
16th November 2013
In Extremo & Hassliebe

Who doesn't know IN EXTREMO, one of the most famous, if not the most famous German medieval bands? Their sound, medieval but mixed with metal and rock elements, has gained them fervent fans all over the world. Sure that their home play at Berlin was an event worth to see and enjoy.


Founded in 1995 in Berlin, IN EXTREMO have published 10 albums, the last of them in 2011, followed this year by their new installment, 'Kunstraub', released in September 2013. Their last two albums even were on the first place at German charts. IN EXTREMO, which has only male members, consists of Michael Robert Rhein/Das Letzte Einhorn (vocals), Van Lange (guitars), Die Lutter (bass), Dr. Pymonte (instrumentals), Flex Der Biegsame (pipes), Yellow Pfeiffer (pipes, instrumentals) and Specki T.D (drums, percussion). http://www.inextremo.de / https://www.facebook.com/officialinextremo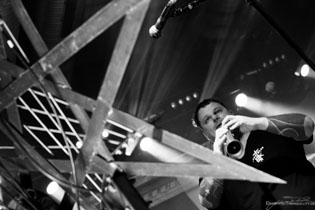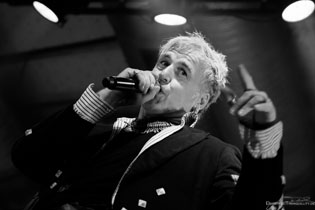 Before IN EXTREMO were entering the stage, support act HASSLIEBE from south Germany, consisting of Matthias "Matt" Münch (vocals), Manuel "Kurt" Gläser (guitar, vocals), Florian "Flow" Schack (drums), Manuel "Manni" Schnell (keys, piano, toms) and Dany "Mac" McAuley (bass, vocals) were warming up the audience. In their thirty minutes set, they presented a rocking set with nice influences of Metal and some Punk, combined with advanced lyrics. The band really did a good job. When they left the stage, it took until 21:00 and finally IN EXTREMO entered the stage, opening with an intro, containing news about an art robbery, "worth seven millions, robbery well-prepared", and with that, two robbers were acting on stage in front of a black curtain. Then, the two bagpipe players were entering the stage in front of the curtain for the first song and title track of the new album, 'Kunstraub', and finally when all instruments started, the curtain fell down and revealed the whole band. The stage was decorated in the style of the current album with a huge backdrop showing the album cover and the different layers in front were appropriately styled.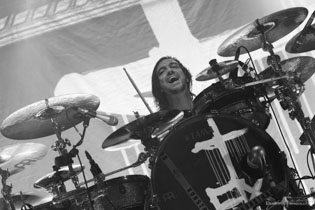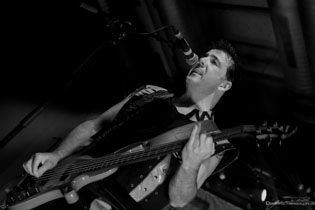 For the second song 'In diesem Licht', the stage was set into fire with red flames. Some well-known songs followed before the backdrop was changed, showing now some containers, telling the robbery story further. Then followed 'Der Die Sonne Schlafen Schickt' before Dr Pymonte came to the front with his harp and played an intro, soon leading into a well-known melody. When the audience recognised the song, anyone soon joined in the chant for 'Vollmond'. A huge applause for the whole crew was requested and then, an accordion player with a clown face entered the stage for 'Gaukler'. 'Unsichtbar' as next song was accompanied by a sheer battery of fireworks on stage. As always, the band knows how to set up a visibly attractive show. With 'Ai Vis Lo Lop', the band said goodbye to the audience, telling them that they have it in their hands to call the band back to stage. And already after just a minute of applause, IN EXTREMO returned for their first encore.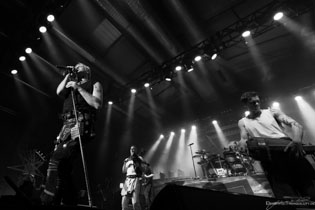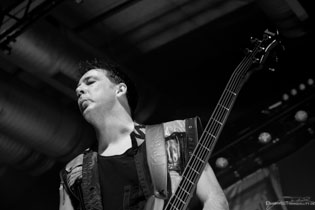 Three songs were presented, starting with 'Viva la Vida'. When 'Spielmannsfluch' started, as always huge applause and loud screams sounded through the hall. Anyone was singing along and at the end, the choir was covered with a red confetti rain. Without a comment, the band left the stage. In other cities, the shows had ended at that point, not so in the band's home town Berlin. Right after the band had left, they returned for two more songs, 'Mein Rasend Herz' and 'Villeman Og Magnhild', latter one was underlined by heavy fireworks. The pyrotechnician really knows his job! Short before 11:00, the lights finally went on and people were leaving into the cold night. All in all, this was once more an entertaining concert with a fantastic light show and pyrotechnics as well as a great stage design. The interaction between artists and fans was great as always and anyone seemed to be in a good mood. Still in my opinion it were the old songs that were catching most.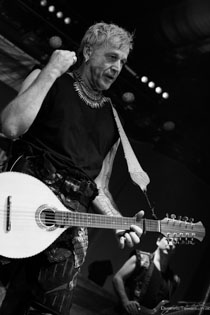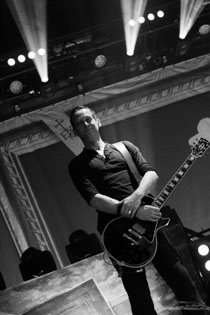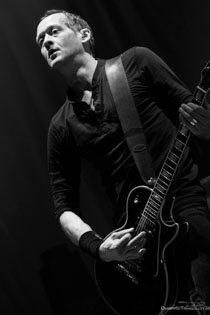 Setlist
00. Intro
01. Kunstraub
02. In diesem Licht
03. Frei zu sein
04. Himmel und Hölle
05. Herr Mannelig
06. Feuertaufe
07. Küss mich
08. Der die Sonne schlafen schickt
09. Vollmond
10. Gaukler
11. Unsichtbar
12. Alles schon gesehen
13. Liam
14. Belladonna
15. Lebemann
16. Zigeunerskat
17. Ai Vis Lo Lop
---
18. Viva La Vida
19. Siehst du das Licht
20. Spielmannsfluch
---
21. Rasend Herz
22. Villeman Og Magnhild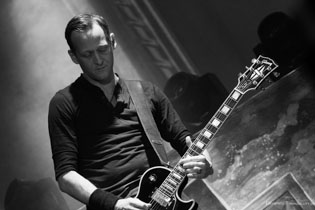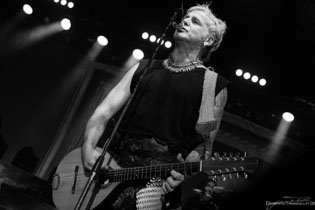 All pictures by Andrea Friedrich (www.deceitful-tranquillity.de)