Page 1 of 2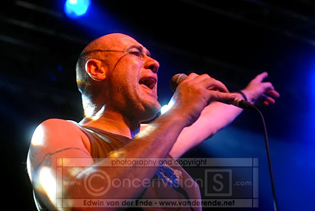 Boerderij, Zoetermeer, The Netherlands
21st November 2006
Fish
After another few weeks touring Europe, Fish and his band ended their tour in De Boerderij, Zoetermeer. Fish has the reputation of being a comical man. And since this was the last show in the 'Return to Childhood' tour, it promised to be a very special evening.

Born April 25, 1958, in Edinburgh, Scotland, Derek William Dick (aka Fish) was the dramatic lead vocalist for prog rock band Marillion until beginning a solo career in 1988. In 1989, Fish worked with Peter Hammill on Hammill's Fall of the House of Usher project, but was then replaced by Andy Bell. His debut solo album, Vigil in a Wilderness of Mirrors, appeared one year later and continued the theatrical flair of Marillion's quasi-concept albums. After 1991's Internal Exile and the 1993 covers album Songs from the Mirror, he moved from EMI to Dick Bros. The Acoustic Session CD appeared in 1994, and one year later Fish released a double album (released separately), Yin and Yang. Sunsets on Empire was issued in 1997, followed by the well-received Raingods With Zippos on Chocolate Frog Records in 1999. During the new millennium Fish has continued releasing CDs on the Chocolate Frog label, including 2002's Fellini Days, 2003's Sashimi double-CD set recorded live in Poland, and 2004's Field of Crows. Recently the live DVD and CD 'Return to Childhood' had been released.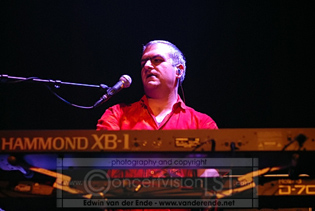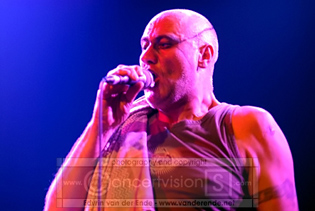 Music
5 minutes before 9 o'clock a group a enthusiastic Rammstein look-a-likes jumped onstage; Black painted lips, dark eye shadow and a big stripe. We had to look twice to see it was the great Mr. Fish and his band. They started off with Faithealer, to be greatly welcomed in pure Scottish afterwards. For a tour like they had the last several weeks, they were still really energized. The show was made a little more special when the song 'Gentleman's Excuse' was played, which hadn't been played for quite a while. The audience loved it! The gig contained 2 sets and 2 encores. The first set Fish did his solo work and joked around bout all the women he had to marry to write songs like this and 'blamed' God for making fun off him by being a songwriter. The second set contained the 'Misplaced Childhood' Marillion songs with of course 'Kayleigh' and 'Lavender'. Then Fish and his band came back for another two encores. During the final song 'Fugazi' his voice was tuned up very high for fun, it sounded like he had been on helium. During the gig the sound in the venue was more than great. The guitars and basses were very much tuned on each other. Although Fish was suffering from a cold and soar throat he still managed to produce a very clear sound.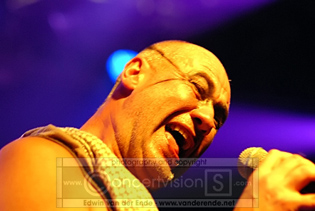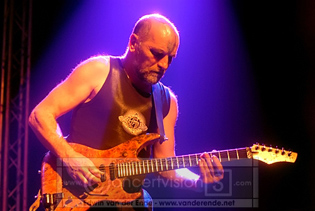 Performance
Since the Zoetermeer gig was the last gig in a row, they had to make it a very special evening. Almost every band I've seen so far made the last show in a tour full of fun and rubbish. It already started right-away when Fish and his band had set their foot onstage: dark make-up, pretending to be Rammstein members. Fish joked around onstage that he would fit in the band perfectly well with a belly like that. You could see from the sparkle in their eyes and smiles on their faces that this wasn't the last joke for tonight. During the first set, which contained Fish solo work, the evening seemed quite normal; the band playing their song, having fun and Fish just joking around onstage, interacting with the audience and making his usual England-jokes. In the second set, the Marillion songs (Misplaced Childhood), it already turned a little bit more to abnormal. Strange figures showed themselves onstage; a roady as a vampire, another roadie as Death and their tourmanager Yatta as Donald Duck with a guitar. Suddenly while talking to the crowd Fish got two pies smacked on his face and they started throwing pieces of pie to each other and rubbing it on each others faces. Toni (keys) got all taped up by till he couldn't move anymore. Afterwards he got a spout taped on his face by Fish. All this and the great music was given strength by a great lightshow. This certainly was one of the best and funniest Fish gigs I've seen in ages.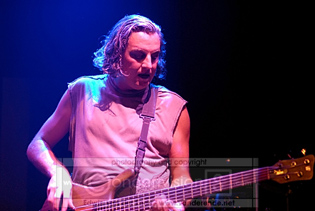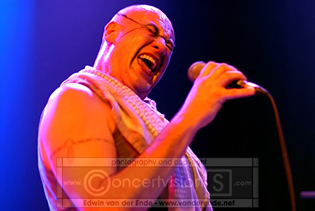 Setlist
01. Faithealer
02. Big Wedge
03. Goldfish and Clowns
04. State of Mind
05. Lady Let it Lie
06. Gentleman's Excuse
07. Innocent Party
08. Long Cold Day
09. Credo
--- La Gazza Ladra (Rossini Overture)
10. Pseudo Silk Kimono
11. Kayleigh
12. Lavender
13. Bitter Suite
14. Heart of Lothian
15. Waterhole
16. Lords of the Backstage
17. Childhood's End
18. White feather
---
19. Incommuncado
20. Market Square Heroes
---
21. Fugazi
Rating
Music 10
Performance 10
Sound 9
Light 9
Total 9 (9.5)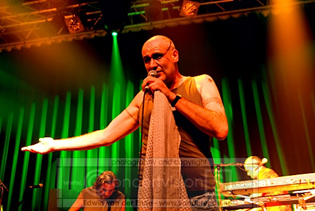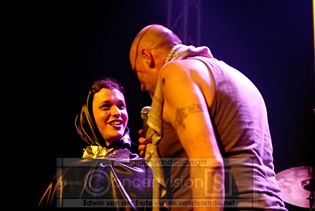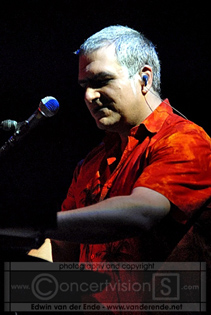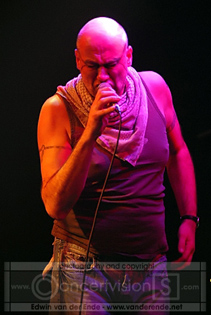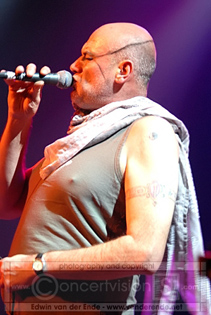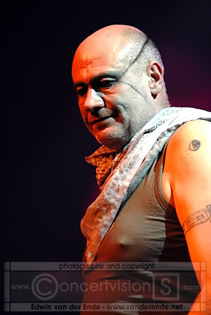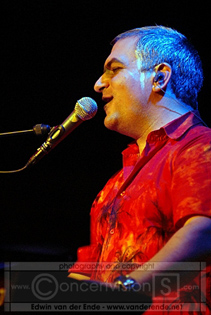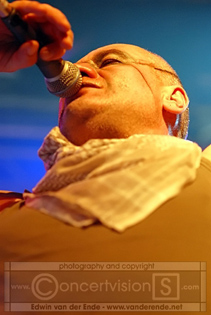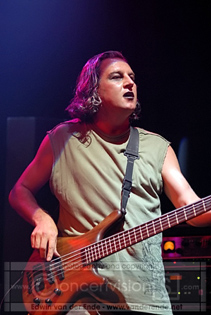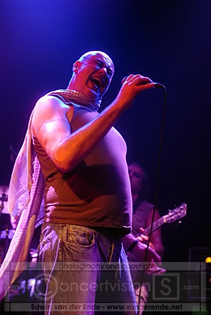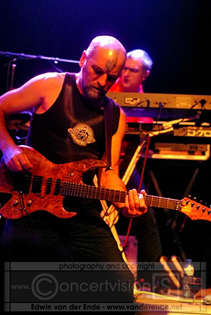 More photos on page 2
{jos_sb_discuss:17}