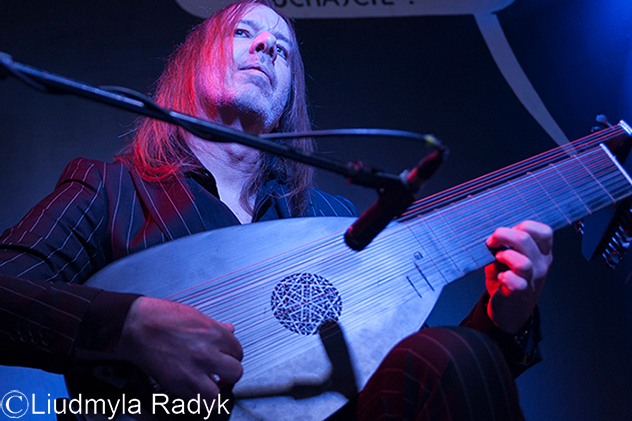 Piękny Pies club, Cracow, Poland
30th March 2017
Jozef van Wissem, support: Kuba Duda

Small Cracow music club Piękny Pies was full for two evenings due to the appearance of lute's master and Jim Jarmusch's music partner. As all tickets for the first show were sold-out about two weeks before concert, organizers announced the news that van Wissem agreed to play one more evening due to huge demand. I have never seen this club so fully packed as during this evening! The appearance of some individuals was speaking for themselves that they came to listen to music from the movie 'Only Lovers Left Alive'. The record has received the "Cannes Soundtrack Award" in 2013 and has made a star out of the modest musician. As the time was coming closer and closer to van Wissem's emersion on stage, the audience was waiting and chatting, patiently sitting on the floor, drinking beer or wine. In order to make people who came last comfortable, organizers brought some chairs to sit at the bar counter.
For warming-up the audience, there was the young and talented polish guitar player Kuba Duda. The musician has released early his first instrumental album this year with song just numbered in Roman numerals. His genre of music could be stated as "illustration music", music that is telling a story without words. As a matter of fact there are too many styles mixed up in Kuba's music: noir western, author's music... the guitarist related his music's inspiration to Jim Jarmusch's and David Lynch's movies. Playing one by one on each of two guitars, Kuba has used a lot of technics, special devices and full range of guitar effect pedals. The whole set had no pauses, compositions where flowing one into another as the streams flowing into mother-river. Listeners where so quiet and attentive that one sip of beer from the bar could kill the whole atmosphere. I would say, a great warm-up so far and perfectly fitting the main artist. Thirty minutes passed as just a moment.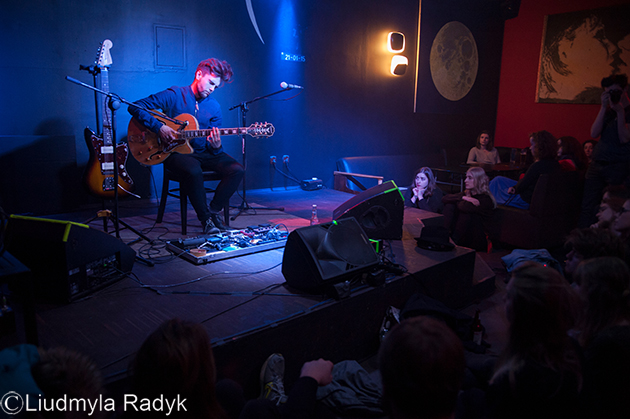 Man in a black suit with the black lute.
Jozef van Wissem, a Dutch-born lute player, currently living in New York, is paving his own way in order to popularise lute as an contemporary instrument. His brilliant collaborations with independent cinema director Jim Jarmusch turn up as three CDs / LPs. Making records with different outstanding musicians such as Yasmine Hamdan, Zola Jesus, actress Tilda Swinton, who is working in wide range of genres, van Wissem gives listeners the chance to hear how the hypnotic darkness sounds like. The tall long-haired man in black striped suit was heading to the low stage, making his way through a very narrow live corridor made of people who occupied the club to the entrance. The audience greeted Jozef with loud applause and some cheerful screams. He just greeted back, took carefully his lute and started playing... and his special twin-necked, 24-stringed lute started its storytelling. With every pinch of his fingers, magic sound was filling the space, getting under every shirt, into everybody's mind and soul. Many compositions by van Wissem are based on repetitive melodies, so that the whole song overthrew the audience into meditative, almost trance condition. Van Wissem played the most recognizable tracks from 'Only Lovers Left Alive' and some songs from his latest album 'When Shall This Bright Day Begin' (2016) actually recorded together with extravagant ZOLA JESUS. There was no setlist at all, Jozef had only a folder with some lyrics of his songs written down by hand.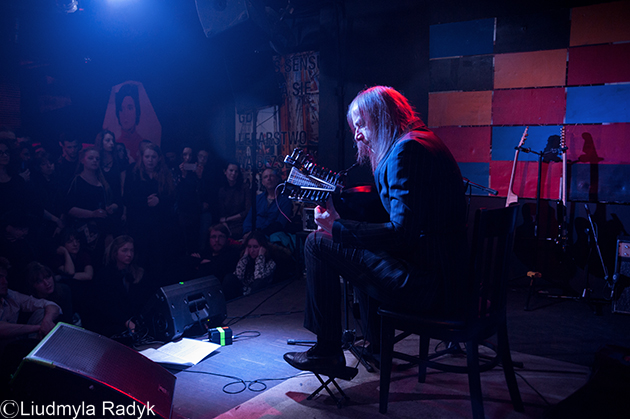 First part of the concert consisted of instrumental compositions, just him and his lute, while in the second part van Wissem has added his voice, colouring the music in some dark shades. Singing in a low voice "Detachment", the lute player has made an accent on words and the sounds of the lute were only a component. As he said in 2014 in an interview to "The Quietus" magazine about reason why he decided to sing by himself: "I am singing to bring wider recognition to the lute in the first place, and to try to get people to think about all what's wrong with this world and how to change it". Every song and melody was warmly and highly appreciated by loud applauses and shouting in eager to hear more and more. The concert wasn't too long, but highly concentrated, with a feeling of elation. Right as van Wissem has left the stage, people started to ask him back with long and loud applauses. Of course he returned and announced that he will play a new song he never played live before. Only one more song and the elegant aged gentleman disappeared in the same narrow live corridor. I felt like Alice, woke up, realised that the Wonderland is over, returned to the reality, still impressed by raw string art of this beautiful storyteller.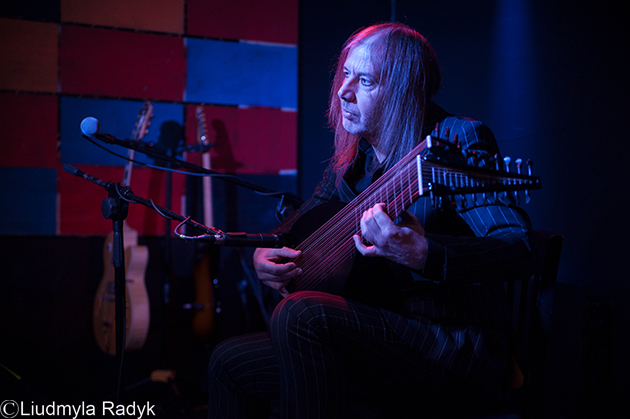 In a few moments, Jozef already was sitting in the corner under the single lamp, signing LPs and shortly talking to people in a line. I asked which of his concerts he like the most, yesterday's one or today's and he said: "Today everything was better".
Rating

Music: 10
Performance: 10
Sound: 9
Light: 8
Total: 9/10
All pictures by Liudmyla Radyk