Den Atelier, Luxembourg City, Luxembourg
2nd February 2018
Hollywood Undead

The number five holds a deep significance. We have five senses. Five points adorn a star. Five represents man in theology. For the five members of HOLLYWOOD UNDEAD - Johnny 3 Tears, J-Dog, Charlie Scene, Funny Man, and Danny - the digit perfectly encapsulates their fifth full-length offering, 'Five', which they presented on their actual tour.
HOLLYWOOD UNDEAD
is an American Rap-Rock band from Los Angeles, California, formed in 2005. All of the band members use pseudonyms and wear their own unique mask, most of which are based on the common hockey goaltender design. The band members currently consist of Charlie Scene, Danny, Funny Man, J-Dog, and Johnny 3 Tears. Along the way, the group's unmistakable and inebriating distillation of Rock, Hip-Hop, Industrial, and Electronic incited the rise of a bona fide cult audience comprised of millions. They released their fifth record 'Five' (or 'V'), in October, 2017, which was already promoted by the first single from the album, called 'California Dreaming', in July.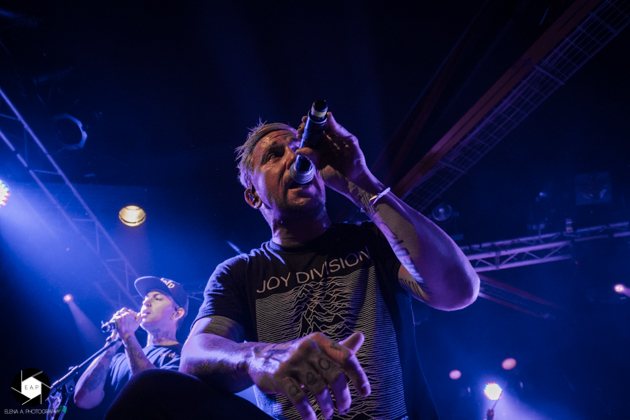 Music & Performance

After a little waiting, HOLLYWOOD UNDEAD finally came on stage. The band opened with 'Whatever It Takes' from their new record 'Five' and the audience sang along right from the beginning! After that song, the crowd went nuts by hearing the first word of the second song: 'Undead'! Nearly everyone was jumping around and was happy. The ambience was amazing and the crowd got wilder and wilder. After the third song, the band put down their masks and from that point on, their presence on stage was even better. The band were definitely having fun and it was infectious. They involved the crowd and their stage setup, including CO2 and spark effects, really made the show even more fantastic! To conclude, it was a nice evening for every HOLLYWOOD UNDEAD fan. Their setlist was even good combined, from older songs up to their actual ones.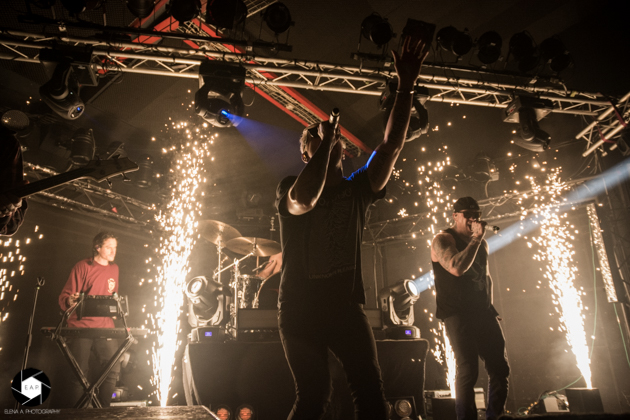 Setlist

01. Whatever It Takes
02. Undead
03. Been To Hell
04. California Dreaming
05. Dead Bite
06. Renegade
07. Gravity
08. Comin' in Hot
09. War Child
10. Folsom
11. Bullet
12. Another Way Out
13. Riot
14. Party By Myself
15. Bad Moon
16. Day of the Dead
---
17. Everywhere I Go
18. Hear Me Now
Rating

Music: 8
Performance: 8
Sound: 8
Light: 8
Total: 8 / 10
All pictures by Elena Arens