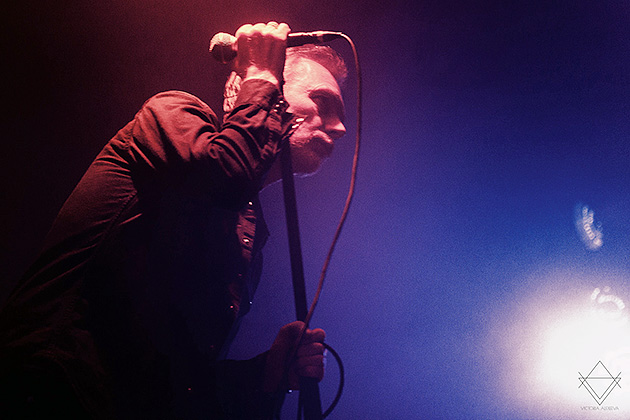 Club Kosmonavt, Saint Petersburg, Russia
16th May 2018
The Jesus and Mary Chain

THE JESUS AND MARY CHAIN were to the early-eighties, what punk was to '76 - a jolt to the system and a kick up the arse. Scowling and sulking, black-leather clad, and gleefully confrontational, their sound was murky, extreme and - despite obvious nods to THE VELVET UNDERGROUND - refreshingly original.
Their songs were often the perfect marriage of simple, sunny, sixties melodies, hidden behind layers of screaming white noise, feedback, and thumping, repetitive beats. The sound progressed into more solid rock structures by the time of the 'Darklands' and 'Automatic' albums, but their live shows were always edgy, frequently violent affairs and their unpredictable reputation certainly did the band no harm. After splitting in the late nineties, the band reformed and released a new album in 2017, and began touring again.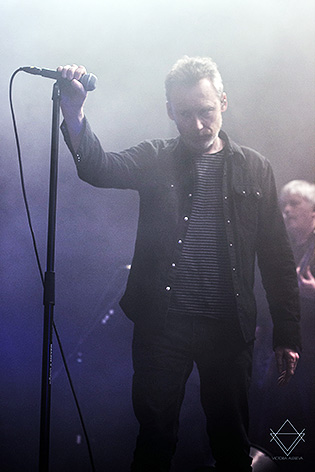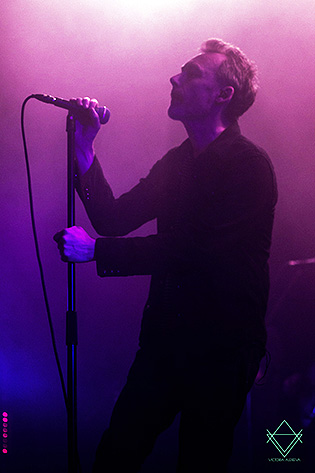 Music & Performance

The show at Club Kosmonavt, in the stunning Russian City of St Petersburg, was in stark contrast to those early gigs, where the band would play a shambolic set and wander off after maybe 20 minutes never to return. This was a good tempered, slick and professional gig from the off, the twin assault of 'Amputation' and 'April Skies' perfect openers to get the audience nicely warmed up. Songs were picked from throughout the bands career, and it was a well-balanced set-list that never sagged or wandered off into the smoke. And there was a lot of smoke. 'Snakedriver' was a particularly snarly affair, the simple bass holding it together wonderfully, 'Some Candy Talking' shimmering and pulsing and sounding as fresh as when it was first released and 'Far Out And Gone' showing what a deceptive simple little pop song it is. 'Darklands' was joyous, a lazy, hazy summery stroll, and 'Reverence', which closed the set, in contrast had all the menace and attitude that marked the band out as so special back in the day.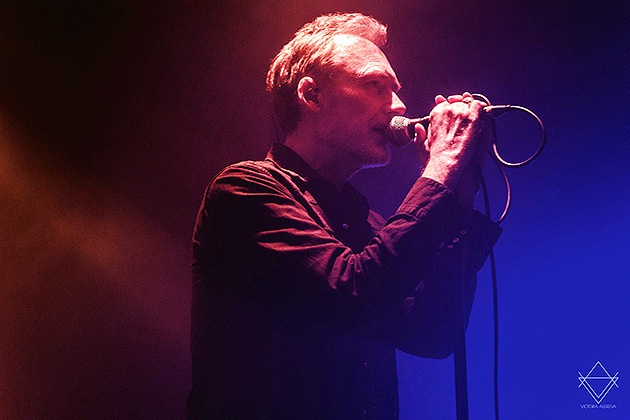 The real highlights were saved for the two encore sets. The magnificently pretty 'Just Like Honey' giving way to the dirty, seedy nihilism of 'Cracking Up'. And the strangled-cat feedback of old favourite 'In A hole' showing clearly age has not withered or dampened that fiery need to pack as much drama and aggression as possible into a two and a half minute pop song. Finally, the perfectly cocky swagger of the sludgy 'Sidewalking', and a furious and spirited 'I Hate Rock 'n Roll' to close the night. There was a surprising amount of banter from frontman Jim Reid. He apologised for not having had time to see any of the city, learnt how to say thank you in Russian from the eager peeps on the first few rows, and came across as a thoroughly affable human being throughout. The lighting was well suited to the set, and despite it frustrating the photographers with more strobes than a Nineties rave, added much to the overall atmosphere.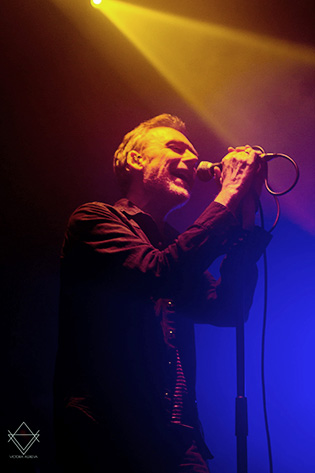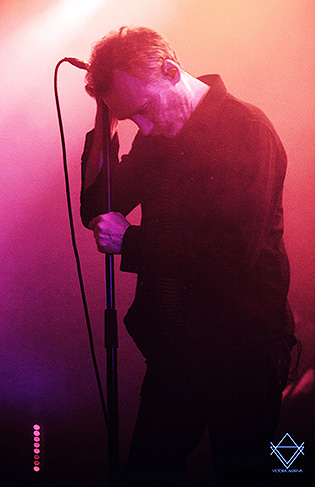 Sound quality in the venue was good, Jim's vocals only occasionally getting submerged between the melees of guitar noise, but there didn't seem to be any technical problems. The audience - and the venue was almost full to capacity - engaged from the very beginning, and it was good to see an equal mix of the sexes as well as age groups. As always in attendance, a plethora of idiots more keen on watching a gig through their phones, or talking non-stop about god-knows what, buy hey, that's to be expected it seems. Ban them I say! This was an excellent show by a band who have had an incredibly long and varied career, with some mighty ups and horrendous downs, pulling it all together and looking like, whisper it, they might actually be enjoying themselves at last.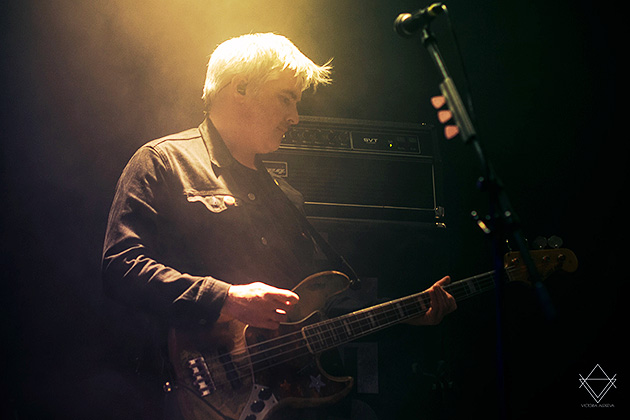 Setlist

01. Amputation
02. April Skies
03. Head On
04. Blues From A Gun
05. Black And Blues
06. Mood Rider
07. Far Out And Gone
08. Between Planets
09. Snakedriver
10. Teenage Lust
11. Cherry Came too
12. All Things Pass
13. Some Candy Talking
14. Halfway To Crazy
15. Darklands
16. Reverence
---
17. Just Like Honey
18. Cracking Up
19. In A Hole
20. War On Peace
---
21. Sidewalking
22. I Hate Rock 'n Roll
Rating

Music: 8
Performance: 8
Sound: 8
Lights: 8
Total: 8 / 10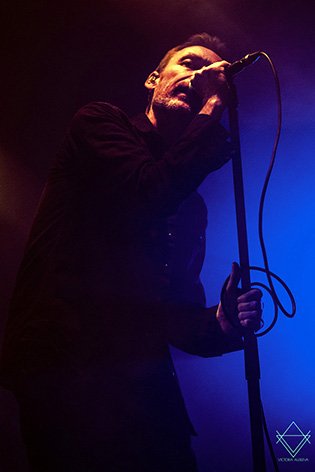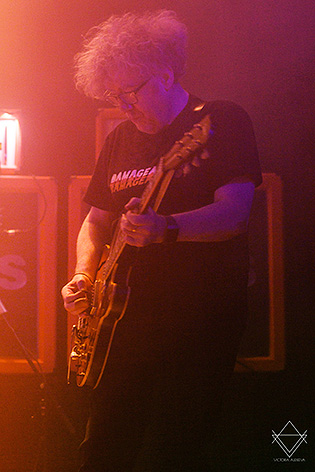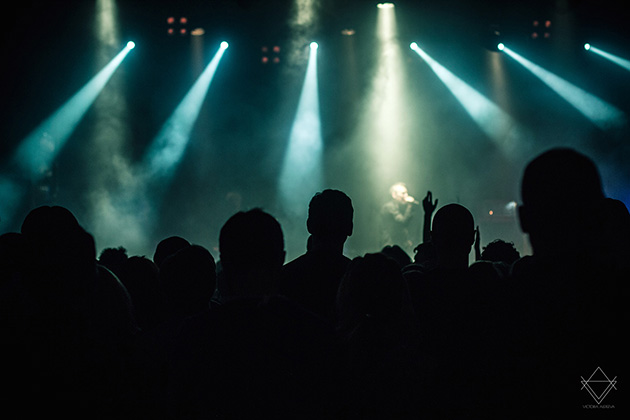 All Pictures by Victoria Alexeeva