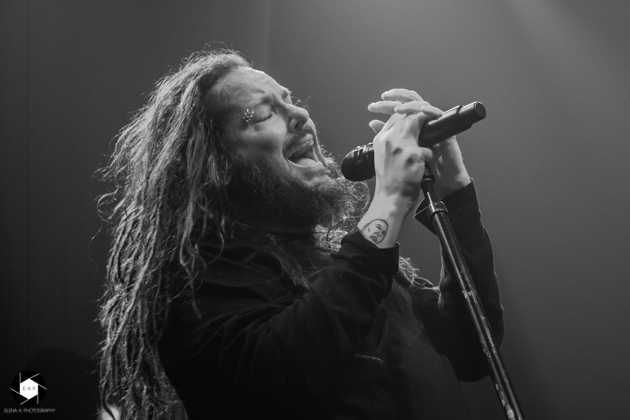 Rockhal, Esch sur Alzette, Luxembourg
10th June 2018
Jonathan Davis

What could be better than going to the Rockhal in stormy weather and listening to the concert of KORN vocalist JONATHAN DAVIS? With his solo project he amazed a lot of people but also disappointed some.
With his band
KORN
,
JONATHAN DAVIS
has celebrated one success after another for years, including winning two Grammy Awards, over 40 million albums sold worldwide, to several platinum/ gold awards - and not to forget countless sold-out shows around the globe. 'Black Labyrinth' is the debut solo studio album by JONATHAN DAVIS, released on 25th May 2018, through Sumerian Records. The first single, 'What It Is', was released in January as part of the soundtrack to the movie 'American Satan'. And exactly that album, he will present during a solo tour where he will cover huge European festivals like Rock Am Ring, Rock Im Park, Graspop and Download Festival but also little clubs. On the 10th of June, he came back to Luxembourg and left with a powerful impression. https://www.jonathandavis.com / https://www.facebook.com/TheRealJonathanDavis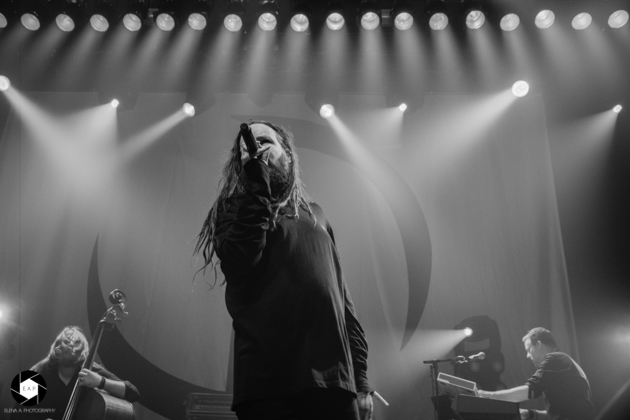 Music & Performance

If you expect KORN songs, you can go home immediately. There are neither squeaky, howling guitar tones nor especially psychotic failures in his songs. As expected, the music is more reserved than with his regular band and is based on a mix of Electronics, Industrial and World Music, flanked by distorted guitars. It doesn't really matter whether it's symphonic, African or oriental elements that shape the sound - Davis determines the mood with as much variety as expressiveness. This is already absolute world class, with which sensitivity he proceeds and nevertheless creates tension as well as goose bumps moments. You even could close your eyes while listening to Jonathan Davis and his musicians and it felt like they take you to another world, to their own. Also the performance was outstanding. It fitted to Davis' songs and really heated up the crowd. But a real Hardcore KORN fan could see another familiar face on stage: drummer Ray Luzifer. It's nice to see how friends are always behind each other.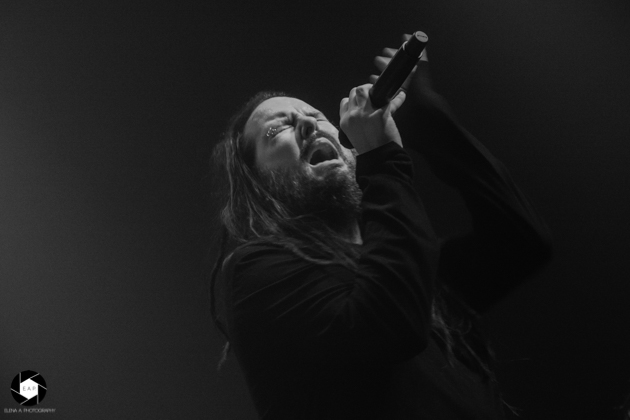 Unfortunately, the light show was a bit lame because of technical issues. In the beginning everything seemed to be normal but after the first song, the engineer only managed to get red light, which annoyed photographers, the crowd and even the artists. All in one, it was a great experience to see and listen to JONATHAN DAVIS songs. It is really recommendable if you like to discover some experimental music.
Setlist

01. Underneath my Skin
02. Everyone
03. Forsaken
04. Final Days
05. What you believe
06. Basic Need
07. Slept So Long
08. Medicate
09. Your God
10. System
11. Please Tell Me
12. Walk on By
13. Love on the Rock (Neil Diamond cover)
---
14. What it is
15. Happiness
Rating

Music 9
Performance 9
Sound 8
Lights 1
Total 6.8 / 10
All pictures by Elena Arens
See also (all categories):