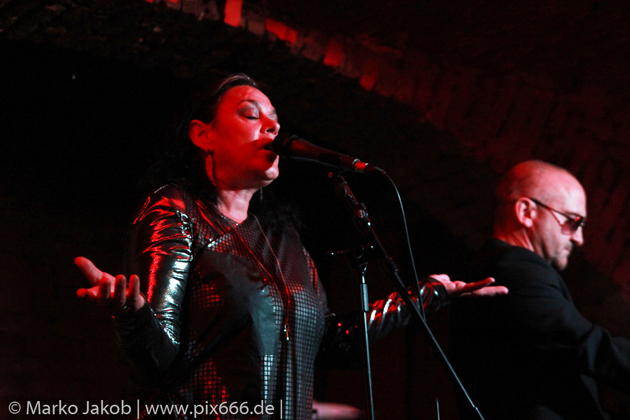 Zosch, Berlin, Germany
16th June 2018
The Frixion

THE FRIXION consists of Berlin-based singer Gene Serene and Lloyd Price from the UK. In August 2017, their eponymous album, 'The Frixion' was released. Lloyd is a former member of the band MASSIVE EGO and also made a name for himself as a producer, keyboarder and remixer of the British cult band SIGUE SIGUE SPUTNIK. THE FRIXION chose the Zosch for this concert; a small charming location in Mid-Berlin.
In the basement of the Zosch, there is a bar and a small stage, usually host to jazz events. But today it would be home to some electronic sounds. The concert took place on the eve of the birthday of singer Gene and therefore, the band had invited many guests and friends along for this event. It felt like a birthday party with a live concert thrown in!
https://www.facebook.com/TheFrixion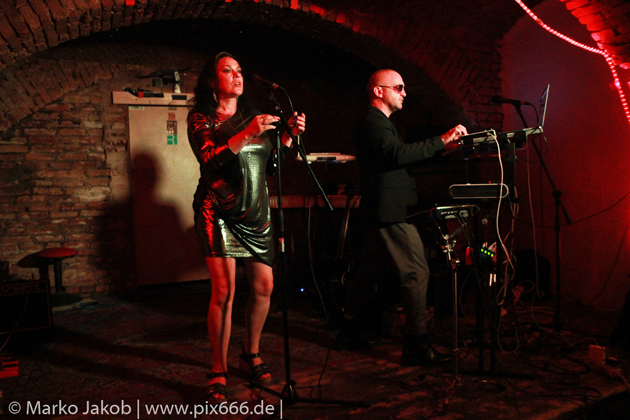 Music & Performance

At 9 pm the live music started and the band kicked off their set with the song 'Magic'. This was followed by many songs from their album 'The Frixion', showcasing a successful mix of slower and faster songs. Among the guests there were some who danced throughout and the mood got better from song to song. The audience had a great time - the bar was not far and you could even smoke in the basement of the Zosch - and so there was a real fun atmosphere. When the band played a cover of HOWARD JONES' 'What Is Love?' there was no stopping it - it was party time! There were really crazy people here, including drag queen Anita Drink who made some amusing announcements before and after the concert. It actually felt more like being in a pub in England, with German-speaking guests in the minority. It was really getting hot and sweaty by now and Lloyd had to remove his fancy jacket before the end of the concert. Gene was convincing live with some really nice vocals and apart from some very short technical problems the sound was pretty good for such a small club. The band then said goodbye to the crowd with their single that had been released in February 2018, 'Deceive a Believer'.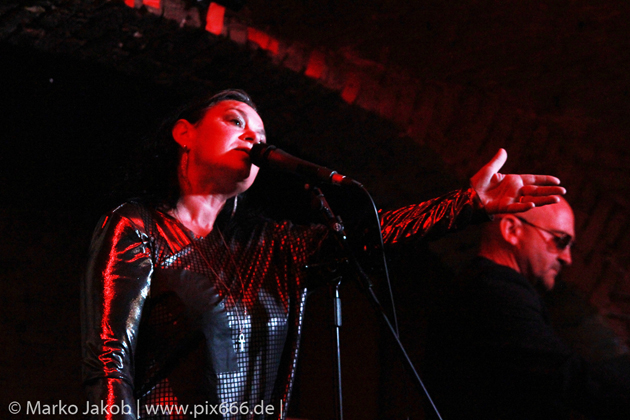 Overall it was a great evening with good music and a lot of fun. THE FRIXION is a band made for festivals such as E-Only Festival or Synth Pop Goes Berlin Festival. You will certainly be hearing a lot from them in the future.
Setlist

01. Magic
02. Heartbroke Disco
03. From Dusk Til Dawn
04. What We Gonna Do
05. What Is Love
06. If U Ever Wonder
07. We Walk A Line
08. Deceive A Believer
Rating

Music: 8
Performance: 8
Sound: 8
Light: 8
Total: 8 / 10
All pictures by Marko Jakob