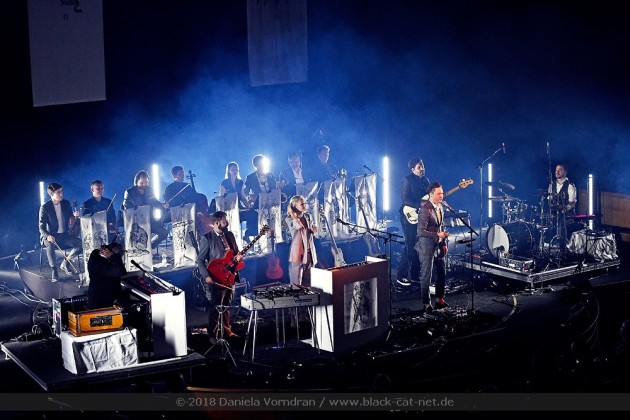 Philharmonie, Cologne, Germany
17th October 2018
Get Well Soon & Sam Vance-Law


GET WELL SOON celebrate nightmares and their associated traumas in their latest album, 'The Horror'. Fear as an antipole to the previous work 'Love', and both strong emotions. Oppressive melodies, melancholy songs, all bedded in dark pictures. The ambience is held in the bleak blue light with three large black and white banners with nightmarish shapes. Konstantin Gropper has already made a lot of progress as a graduate of the Mannheim Pop Academy. The warm, clear baritone and the crooner presentation lend the songs, despite all the heavy lyrics, certain lightness.
Sam Vance-Law


The evening was opened by the Canadian SAM VANCE-LAW with his relaxed manner. His debut album, 'Homotopia', was released earlier this year and was produced by Konstantin Gropper. The title of the album reflects in the line "I love god and he doesn't love me, cause I'm a fagot" and makes clear that he wants to shake off the narrow-mindedness of society and he manages to bring the subject to the stage charming and self-deprecating without anyone feeling attacked in the room. http://www.samvancelaw.com / https://www.facebook.com/samvancelaw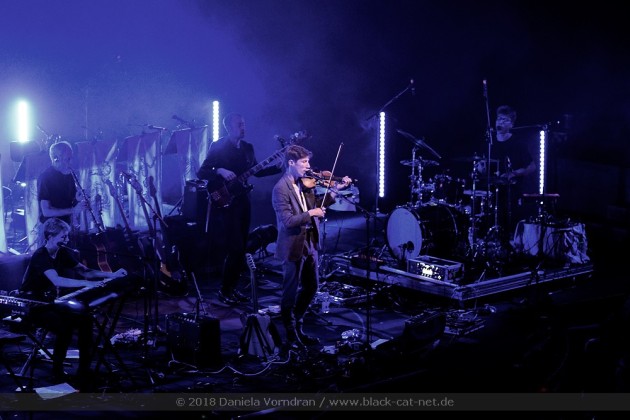 Get Well Soon


After fifteen minutes of change-over, the intro begins and the 13-headed "Big Band" enters the stage and immediately shows that this ensemble has power. The sound in the Philharmonie Cologne is first-class and brings the mood and energy perfectly to the audience. Alongside, Mr. Gropper has strings and wind instruments, harmonica, drums, vibes, guitar, bass, organ, and a noise maker. The songs are about fear, powerlessness, stagnation and transience. A staged disaster with outstanding musical performance of all involved. Classical orchestra meets Pop and contemporary music, pieces to think about and those to move. Ambivalence builds on ambivalence. The newer pieces are arranged more complex, loud meets quiet, romanticism to rationality, heights to lows. Through the older works, Gropper gives the audience time to calm down and to prepare for the next onslaught.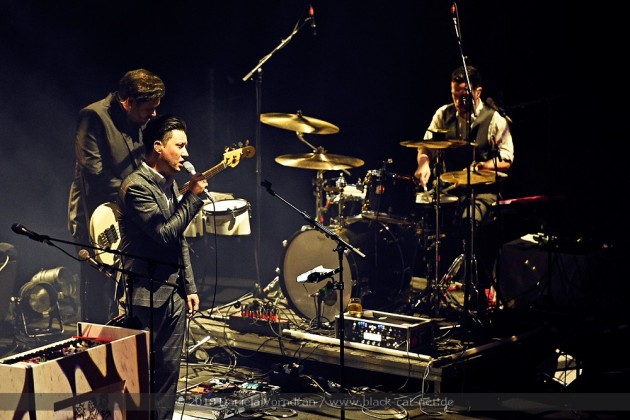 As complex as the evening is, so is the audience. Young and old from all musical fields are represented, and at the end of the evening they all have one thing in common: the need to congratulate Konstantin Gropper and his "Big Band", and so it is celebrated until the evening slowly comes to an end. http://www.youwillgetwellsoon.com / https://www.facebook.com/youwillgetwellsoon
Setlist
01. Future Ruins Pt. 2
02. The Horror
03. Martyrs
04. You/Aurora/You/Seaside
05. 33
06. Nightmare No. 1 (Collapse)
07. Nightmare No. 2 (Dinner At Carinhall)
08. The Only Thing We Have To Fear
09. Roland, I Feel You
10. Werner Herzog Gets Shot
11. Nightjogging
12. Nightmare No. 3 (Strangled)
13. Nightmare Variations
14. (How To Stay) Middle-Class
15. Marienbad
16. (Finally) A Convenient Truth
---
17. Red Nose Day
18. It's Love
19. Ticktack! Goes My Automatic Heart
20. I Sold My Hands for Food So Please Feed Me
Rating

Music: 10
Performance: 9
Sound: 10
Light: 7
Total: 9 / 10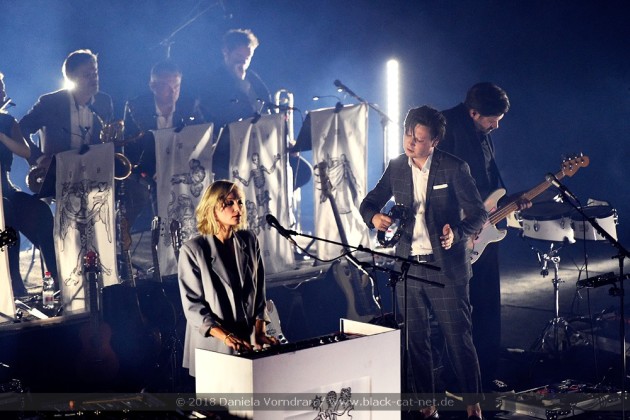 All pictures by Daniela Vorndran (
http://www.vorndranphotography.com
/
http://www.facebook.com/blackcatnet
)