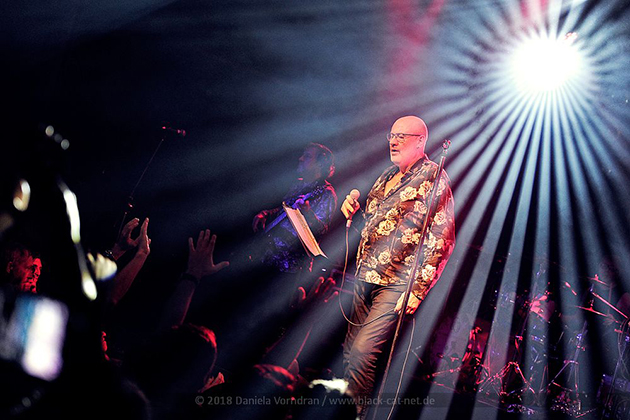 Zeche, Bochum, Germany
30th October 2018
Fish, Doris Brendel

As a prelude to the release of his new studio album, 'Weltschmerz' which was planned for Summer of 2018, FISH is following up his acclaimed 2015-16 final performances of the 'Misplaced Childhood' album with a farewell 30th anniversary visit to 'Clutching at Straws', his last album with former band MARILLION. FISH wanted to perform the entire album and associated songs from that period some never played live before together with material from his solo career. It's a rare chance to hear a unique set list that most likely will never be repeated as his next scheduled indoor shows in Europe in the autumn of 2018 will incorporate songs from the 'Weltschmerz' album together with the final full performances of 'Clutching at Straws'.
Doris Brendel

She is the daughter of world acclaimed pianist Alfred Brendel. Her strong vocal performance makes a lasting impact and is by some compared to Janis Joplin in style. Discover the voice of Brendel, described as the modern day Joplin and one of the most unique alternative female artists in a very long time. She was touring with MARILLION about 30 years ago. So FISH is an old friend of her. Now they are back together on tour. The music is a mix of Folk and Rock, sometimes with a pipe. The audience was impressed for sure. Also a little bit of nice show effects like shooting green laser out of her gloves. http://www.dorisbrendel.com / https://www.facebook.com/dorisbrendelmusic
Setlist

01. Losing It
02. Latest Fantasy
03. Slap Me And You Die
04. A Little Act of Defiance
05. Adored
06. The One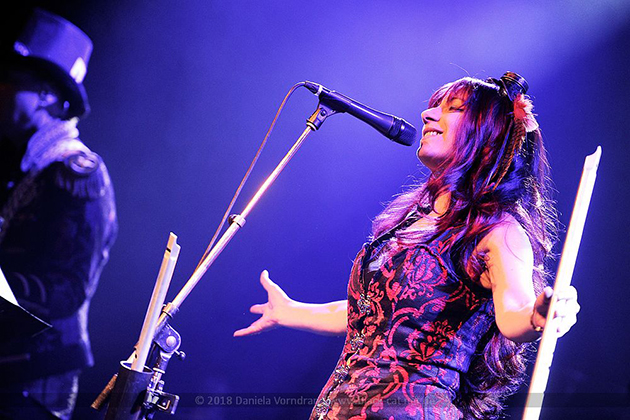 Fish

Derek William Dick, better known as FISH (born 25 April 1958) is a Scottish singer-songwriter and actor. He achieved prominence as the lead singer and lyricist of the neo-progressive rock band MARILLION from 1981 until 1988. In his solo career he has explored contemporary pop and traditional Folk and Rock. Music critics have acknowledged FISH for his voice which has been described as both "distinct" and a "conflation of Roger Daltrey and Peter Gabriel", while his lyrics have been praised as "poetic prose". Fish was voted number 37 in the greatest voices in Rock by Planet Rock listeners in 2009. Steve Johnson said: "Perhaps FISH's greatest talent lies in his lyric writing. His introspective lyrics often dealing with his own personal problems and addictions can in many cases be considered fine poetry..." Well I guess he has a cult status as singer and songwriter anyway. http://fishmusic.scot / https://www.facebook.com/derek.dick
Music & Performance

FISH entered the stage with a scarf of the local football team VFL Bochum and could see many shiny eyes. Also heroes become older so FISH is 60 years old in the meantime and mentioned that his knees and the back hurts and he never guessed that a bar stool will be an important and wonderful equipment on stage. Even a book with the song lyrics is necessary. It was so lovely how he is laughing about himself. On the screen in the background you could see old band photos and live shots. Doris Brendel was also back on stage - now as a background singer. After a… well let me call it a warning… on screen instead of using smartphones just simply enjoy the show, FISH said it loud and clear that he hates fu...ing cameras… because this was a concert not a filming studio.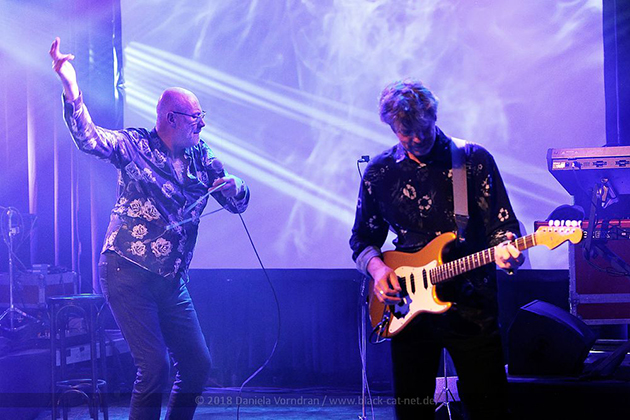 I was so thankful and wished more artists would do this. Most of the songs were MARILLION songs. The EP from FISH, 'A Parley With Angels', features new tracks: 'Man With A Stick', 'Waverley Steps' and 'Little Man What Now?', all of which will also appear on FISH's final studio album 'Weltschmerz'. These songs we heard also this evening. When FISH will give up the music he is planning to become a gardener. No one really could believe this. With the 'C song' he made it that the whole audience was dancing waltz. FISH said he has always written about human beings. That's what he was always the best at. I'm sure every fan is hoping that he will continue that some day when he will realize that work in the garden is too boring for such a talent.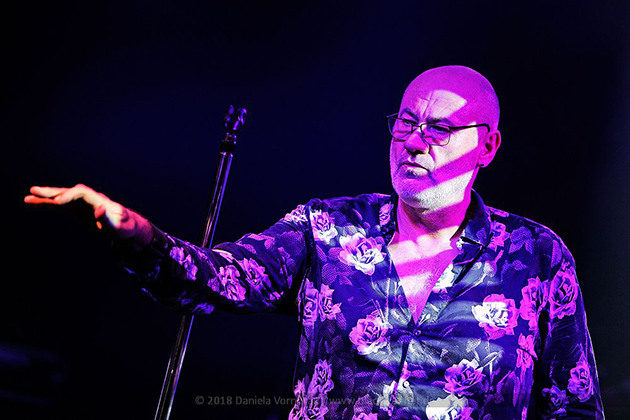 Setlist

01. Slàinte Mhath (Marillion song)
02. Man With A Stick
03. Hotel Hobbies (Marillion song)
04. Warm Wet Circles (Marillion song)
05. That Time of the Night (The Short Straw) (Marillion song)
06. Little Man What Now
07. Torch Song (Marillion song)
08. White Russian (Marillion song)
09. Just for the Record (Marillion song)
10. C Song
11. Going Under (Marillion song)
12. Sugar Mice (Marillion song)
13.Waverley Steps
14. The Last Straw (Marillion song)
---
15. Tux On (Marillion song)
16. Incommunicado (Marillion song)
Rating

Music: 10
Performance: 8
Sound: 8
Light: 8
Total: 8.5 / 10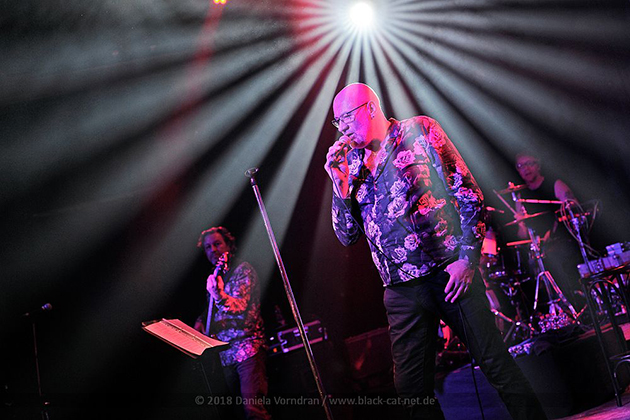 All pictures by Daniela Vorndran (
http://www.vorndranphotography.com
/
http://www.facebook.com/blackcatnet
)
See also (all categories):