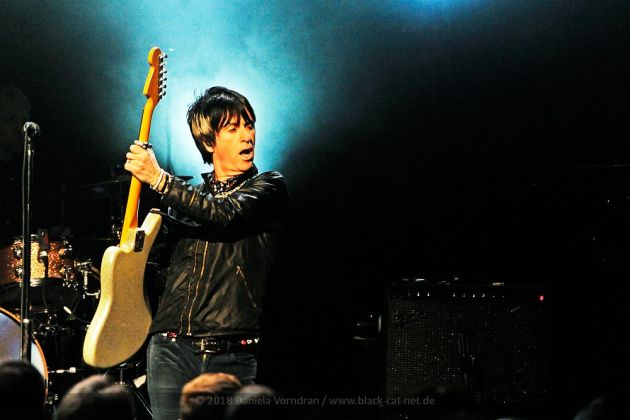 Gloria Theater, Cologne, Germany
3rd December 2018
Johnny Marr - "Call the Comet" Tour 2018

There is a long line in front of the Gloria Theater. As the doors open, people storm into the hall to find the best spot. Luckily we were allowed in first and could stand in the middle of the hall on a higher level, perfect for pictures. The sold-out hall is quickly filled and everyone is waiting anxiously. It is discussed whether there is a support band, because you have not found any information. When the first notes of 'The Tracers' are heard, the question is quickly answered.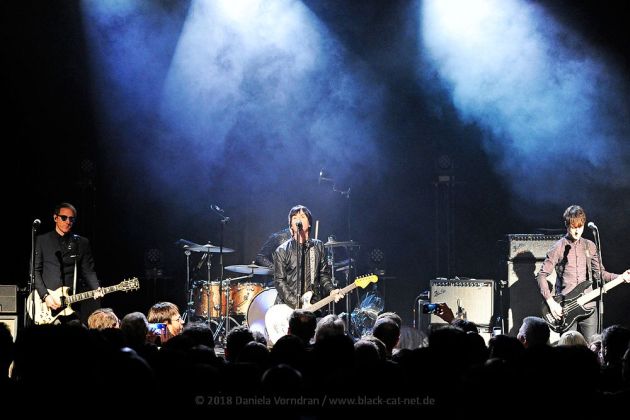 "There is a light that never goes out. Not only THE SMITHS are immortal, their guitarist is too" (MusikBlog). JOHNNY MARR is now a celebrated solo artist and has just released his new album, 'Call The Comet' (released June 15, 2018 | New Voodoo Records / ADA). After 'The Messenger' (2013), 'Playland' (2014) and the live album 'Adrenalin Baby' (2015), 'Call The Comet' is his fourth solo album. Together with his band, Marr recorded the album at his own Crazy Face Studios in Manchester. JOHNNY MARR is one of the most unique artists writing songs in which the foundations of fabulous music are woven together with a comprehensive imagination and substance into a large, harmonious whole. https://johnnymarr.com / https://www.facebook.com/officialjohnnymarr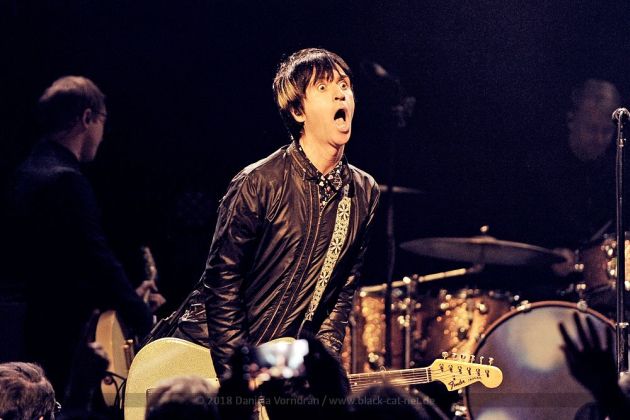 Music & Performance
The 55-year-old guitar virtuoso performs through his third solo album and songs of his past. He does that very down to earth. For him, his music and not he is in the foreground. You notice very quickly how much heart he puts into the songs and the music develops over the evening to an organic creature that captures and sustains you. Even the songs of THE SMITHS, that everyone in the audience knows, he puts with his own touch to new life. Almost the songs seem catchier than Morrissey could have interpreted them. All in all a great of his guild. Vocally, he is always supported by the audience. Of course THE SMITHS songs a little bit more attention and singing than his own, but I suspect that will change.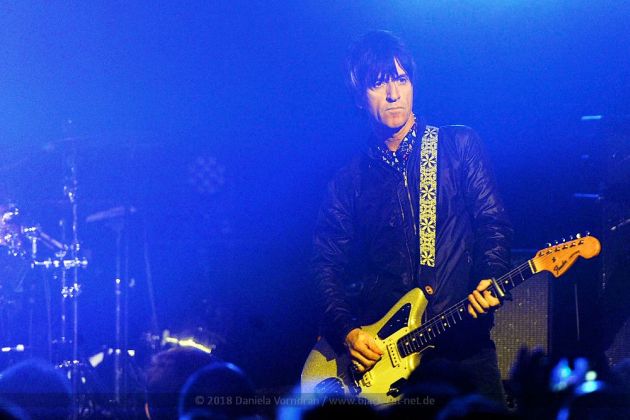 Setlist

01. The Tracers
02. Bigmouth Strikes Again (The Smiths song)
03. 03. Jeopardy
04. Day In Day Out
05. New Dominions
06. Hi Hello
07. The Headmaster Ritual (The Smiths song)
08. Walk Into the Sea
09. Getting Away With It (Electronic song)
10. Hey Angel
11. Last Night I Dreamt That Somebody Loved Me (The Smiths song)
12. Spiral Cities
13. Get the Message (Electronic song)
14. Easy Money
15. Boys Get Straight
16. How Soon Is Now? (The Smiths song)
---
17. Rise
18. Bug
19. There Is a Light That Never Goes Out (The Smiths song)
20. You Just Haven't Earned It Yet, Baby (The Smiths song)
Rating

Music: 8
Performance: 7
Sound: 7
Light: 6
Total: 8 / 10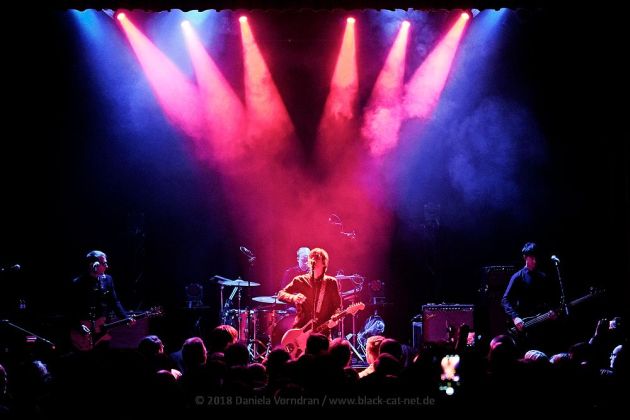 All pictures by Daniela Vorndran (
http://www.vorndranphotography.com
/
http://www.facebook.com/blackcatnet
)