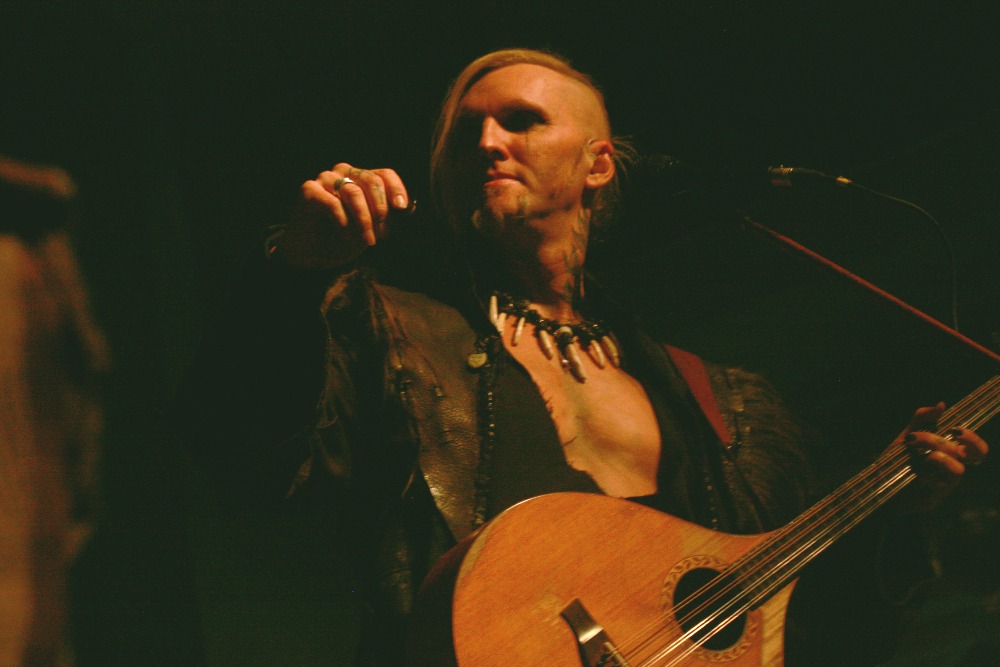 Gruenspan, Hamburg, Germany
1st March 2023
Faun - "Pagan Tour" 2023 - Special Guests: Emian

FAUN comes from the Munich area and has been delighting audiences with their songs since 1999, ranging from melancholic ballads and historical titles to rhythmic dance songs. Sometimes they sing German, sometimes Middle High German, and sometimes Sephardic, Old Icelandic, or Latin. On the one hand, historical songs from various eras and regions are set to music and on the other hand, many of their own compositions are written. In any case, you need to experience the performance of the band yourself in order to feel this extraordinary medieval atmosphere. Therefore, the second part of FAUNs PAGAN-TOUR, which began right here in Hamburg at the legendary Gruenspan, was an excellent opportunity to make it happen.
Emian
The evening was opened by the talented Pagan Folk duo from Southern Italy, the band EMIAN. While the band's two members, Emilio A. Cozza and Anna Cefalo, were born and raised in entirely different regions of the country - Salento and Campania, respectively - they were fortunate to meet each other in 2011 at a community house for artists in Cumae. The band name is parts of the names Emilio and Anna, together EMIAN. Emilio plays the Tamburello Salentino, the guitar, percussion, violin, flute, and many other instruments, including bagpipes, both Scottish and medieval. Anna studied classical harp at the Conservatoire, then she mastered playing the Celtic harp as well. She also studied classical and modern dance as a child. Anna now plays the Indian harmonium and some percussion instruments.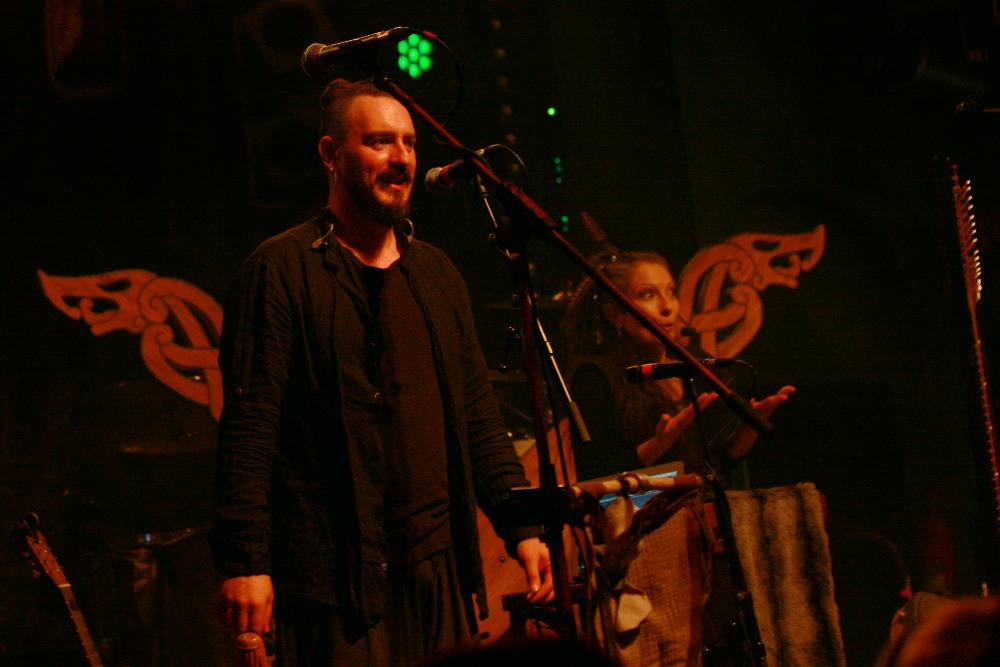 After performing various gigs and recording a handful of singles, EMIAN released their debut full-length album 'AcquaTerra' in 2013, which Cefalo describes as a "dedication to the folk of the Celtic areas". The couple then went on to record three additional albums, including 'Winter Solstice' (2014), 'Khymeia' (2016) and their most recent effort 'Egeria' (2019). While still led entirely by Cefalo and Cuzzo, the later albums were supported by fellow musicians Danilo Lupi and Martino D'Amico. Cefalo notes the band's style and sound is a true musical melange. "Not only is our music Celtic, but it is Balkan, Northern European, Mediterranean - totally original. We have taken musical influences from the whole world. We love combining past and present to get new results. At the same time, we have never forgotten the purity and beauty of acoustic Folk music. Our hope is to always keep both aspects - pure acoustic Folk music and the 'Folktronic Pagan Folk'. We are inspired both by the outer world and the inner world: a memory, a sound that we liked, the voice of a new musical instrument, and even the natural world."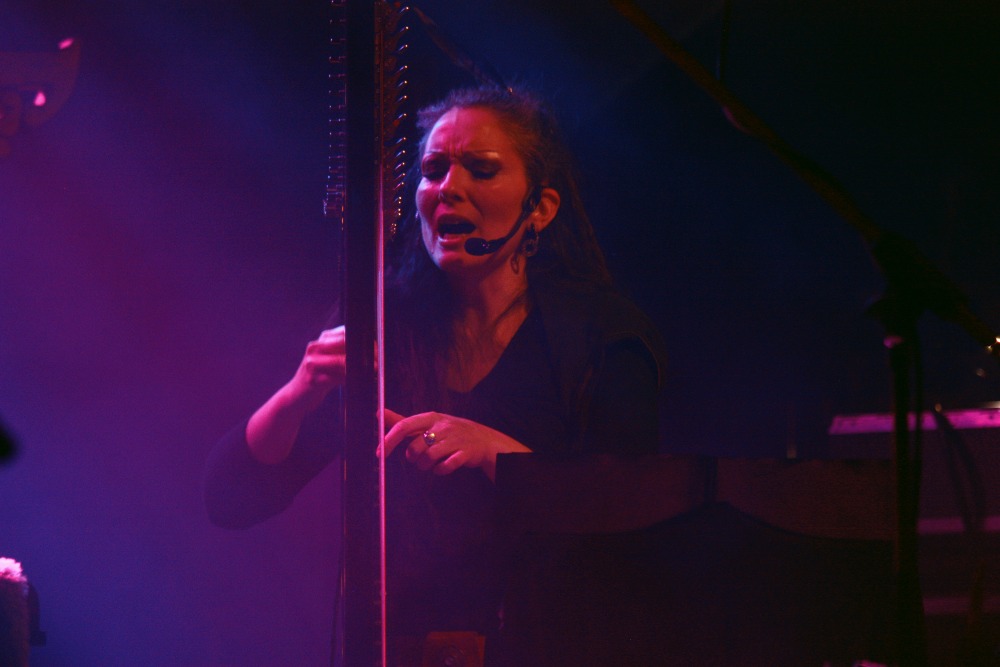 At the concert in Gruenspan, the band played 'Vesuvius' (by EMIAN), 'Rosabella' (traditional from Calabria), 'Januae' (by EMIAN) and 'Fimmine fimmine' (traditional from Salento).
Rating

Music: 7
Performance: 8
Sound: 9
Light: 6
Total: 7.5 / 10
Faun

FAUN is one of the world's leading bands for the fusion of old sounds with modern music. They have released twelve studio CDs, three live albums, and three video albums. FAUN's CD releases reach top positions in the German album charts (e.g.: 'Pagan' #3, 'Midgard' #3, 'Luna' #4). They have also been nominated three times for the Echo, the biggest German music award, and achieved platinum status with their CD 'Von den Elben' and gold status with their CD 'Luna'. In January, FAUN released a new video for the song 'Ylfa Spere', based on an old English magic spell. The song, in turn, received a lot of positive feedback from listeners, and we had the chance to hear it live at the Gruenspan concert. From their last new album 'Pagan' released in 2022, FAUN played songs like 'Baldur', 'Gwydion', 'Galdra', 'Halloween', 'Tamlin'.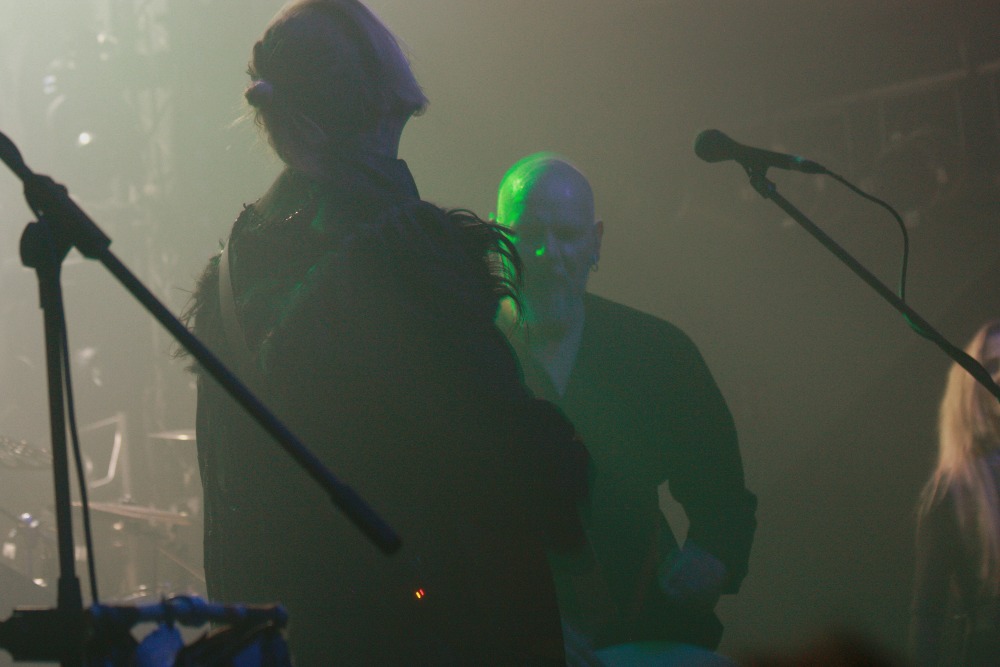 But on the whole, FAUN presented the audience with a tour of the band's multifaceted history, performing songs from different periods of their career: 'Andro' from album 'Licht' (2003), 'Odin' and 'Nacht des Nordens' from album 'Midgard' (2016), 'Diese kalte Nacht' from album 'Von den Elben' (2013). And they finished their performance with magical 'Hymn to Pan' from album 'Eden' (2011) and 'Thalia' from album 'Märchen & Mythen' (2019). But what makes such an extraordinary band so authentic and interesting to audiences is, of course, its members. Here are some interesting facts about the musicians.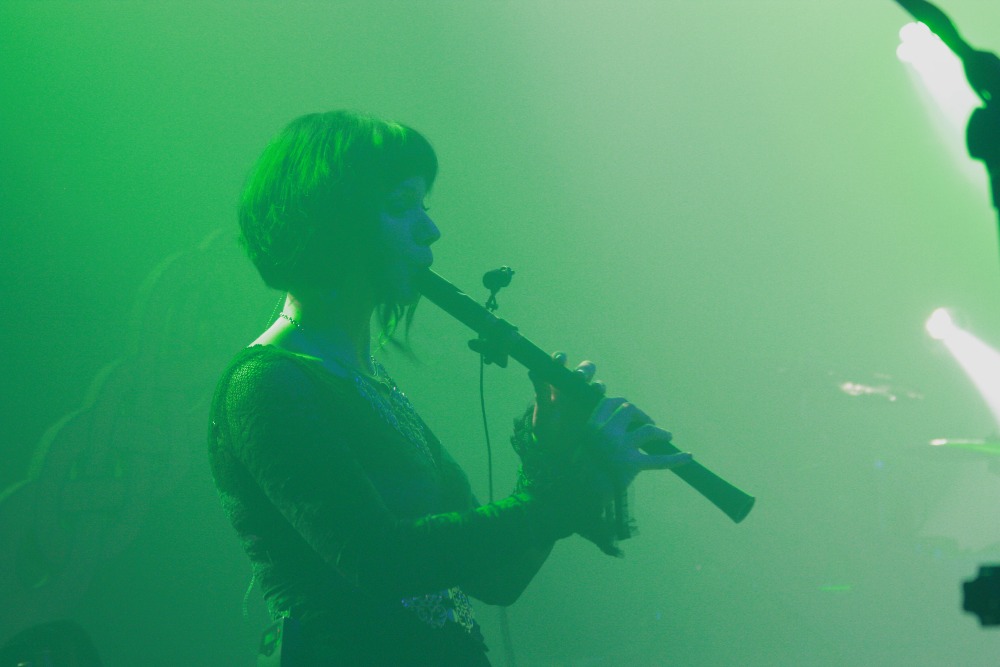 Oliver Satyr (organisational director of the group FAUN) - musician, poet, and animist. M.A. (Magister Artium) in medieval literature. Over 25 years of musical experience and numerous further training courses on a string and stringed instruments. Worked as a studio musician for MEDIAEVAL BAEBES, ELUVEITIE, CELTIC WOMEN, CORVUS CORAX, SCHANDMAUL, and many more. Oliver sings and masters Irish Bouzouki, Moraharpa, Liuto Forte, Celtic Harp, Mandora, Kontrabasharpa, and Nyckelharpa. In June 2010, he published the new edition of his second book of poetry. It contains numerous poems as well as song lyrics and is available exclusively at FAUN concerts. "During my school days, I joined a medieval juggling troupe that performed juggling, theatre, and fire shows at about 15 medieval fairs a year. At the latest then I was hooked on the subject of the Middle Ages", says Oliver.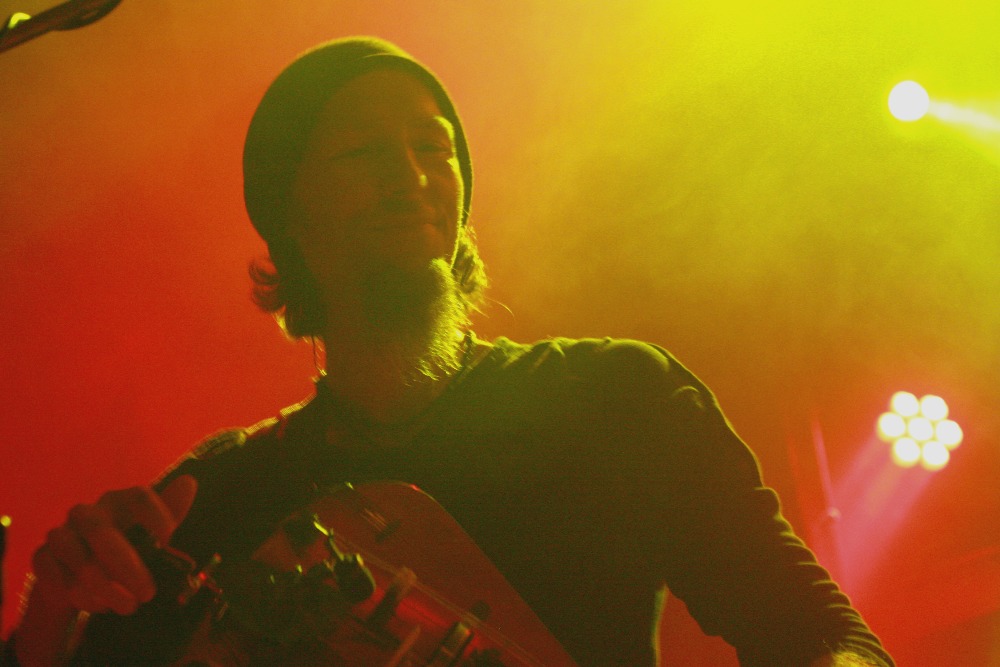 Laura Fella has been with FAUN since 2017. Before that, she played in the Garage Rock band MRS. ROBERT CUBE. She has a classical basic education in singing. However, mainly Nordic and Irish melodies are what shape her style. Along the way, she learned bass and for some time now, she has been playing her heart out on a mandola. Adaya De Bïracli Levy - her multicultural family and close connection shaped Adaya's childhood to Greece and Greek music. At an early age, she was already active with her folk project 'Pan' and played street music. In 2017, she released her first solo album 'The Other Side' and a few years later 'New Land'. Today, she is still active with her solo project 'Adaya' alongside FAUN. Adaya sings and plays flute, bagpipes, banjola, harp, and lyre.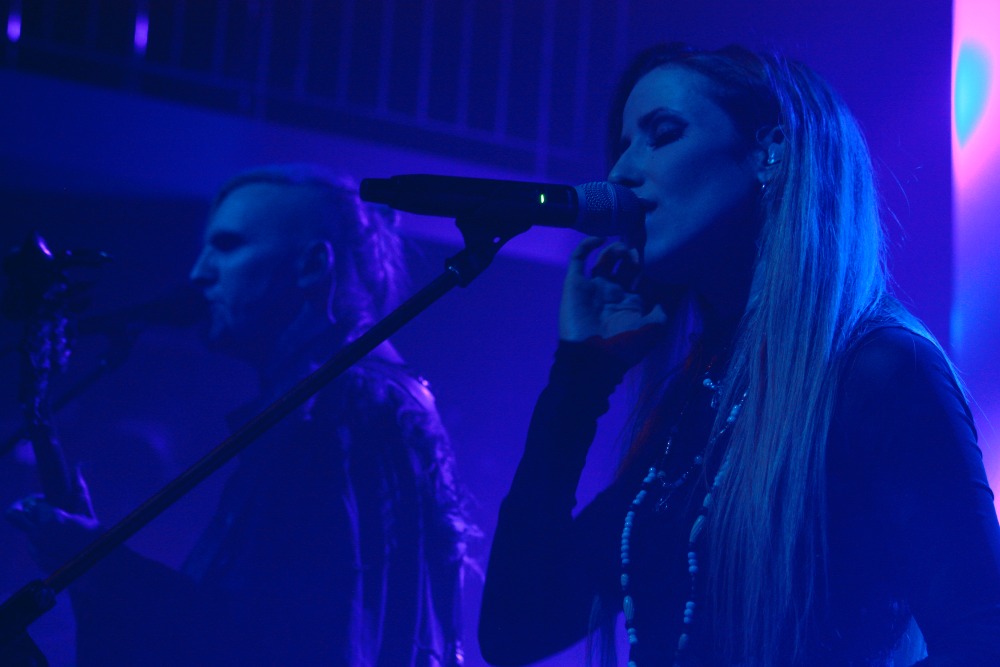 Stephan - Besides FAUN, Stephan plays with Oliver S. Tyr in the folk band FOLK NOIR and is the founder and leader of the medieval folk band LIEDERLICHER UNFUG and the folk fusion band ZIRP. He is also active as a live, studio, and theatre musician. He can be heard live at all FAUN concerts and on the successful albums 'Von den Elben' and 'Luna'. Instruments: Hurdy-gurdy, cittern, low whistles, vocals. "Thank you, Hamburg, we had yesterday a fantastic first show of our PAGAN TOUR. Tonight, is Copenhagen, tomorrow Stockholm, day after tomorrow is Oslo. Looking forward!!!", wrote the band on their Official Facebook Page. And we, in turn, wish the musicians a bright tour continuation and a return to Hamburg with new and old hits.
Rating

Music: 10
Performance: 10
Sound: 9
Light: 6
Total: 8.8 / 10
All Pictures by Iryna Kalenska