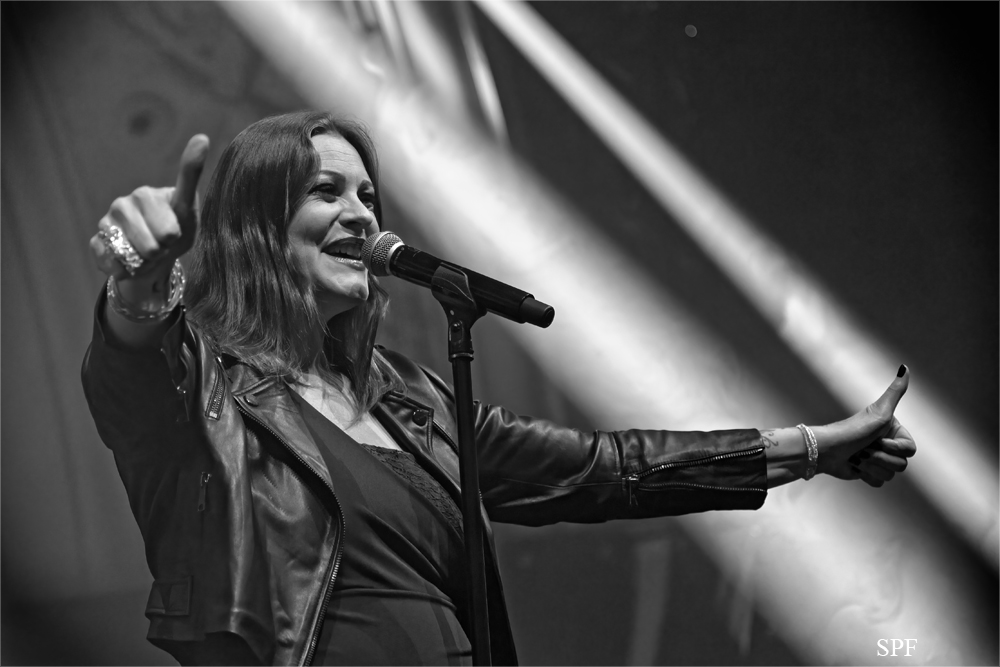 Haus Auensee, Leipzig, Germany
13th May 2023
Floor Jansen - Tour 2023 - Support: Anneke van Giersbergen

On the evening of May 13, I had the great pleasure of attending FLOOR JANSEN's concert at Haus Auensee in Leipzig. Haus Auensee offered the perfect atmosphere for this special evening.
Anneke van Giersbergen


The evening was opened by the wonderful Anneke van Giersbergen. Some will remember her as the voice on The Gathering. Wow, what an amazing voice. With acoustic guitar and her singing, she had the audience in their hearts after the first song. The audience rightly rewarded her with a lot of applause. What a great start. https://www.annekevangiersbergen.com/
Setlist
01. Lo and Behold
02. Agape
03. Saturnine
04. Running Up That Hill
05. Valley of the Queens
06. I Saw a Car
07. Like a Stone
08. Hurricane
Floor Jansen

The location was packed when FLOOR JANSEN entered the stage with her band. The crowd cheered deafeningly and the positive energy in the room was palpable. The concert began with a powerful prelude. FLOOR JANSEN opened with her characteristic singing, which immediately got under your skin. Her voice was so powerful, dynamic and emotional that she immediately captivated the audience. Accompanied by a first-class band that perfectly showcased their musical skills, they delivered a rousing performance. The setlist was a mix of songs from Floor's solo career as well as well-known tunes from NIGHTWISH, the band that made her famous around the world. Each song was performed with great dedication and passion, and the audience was enthralled from beginning to end.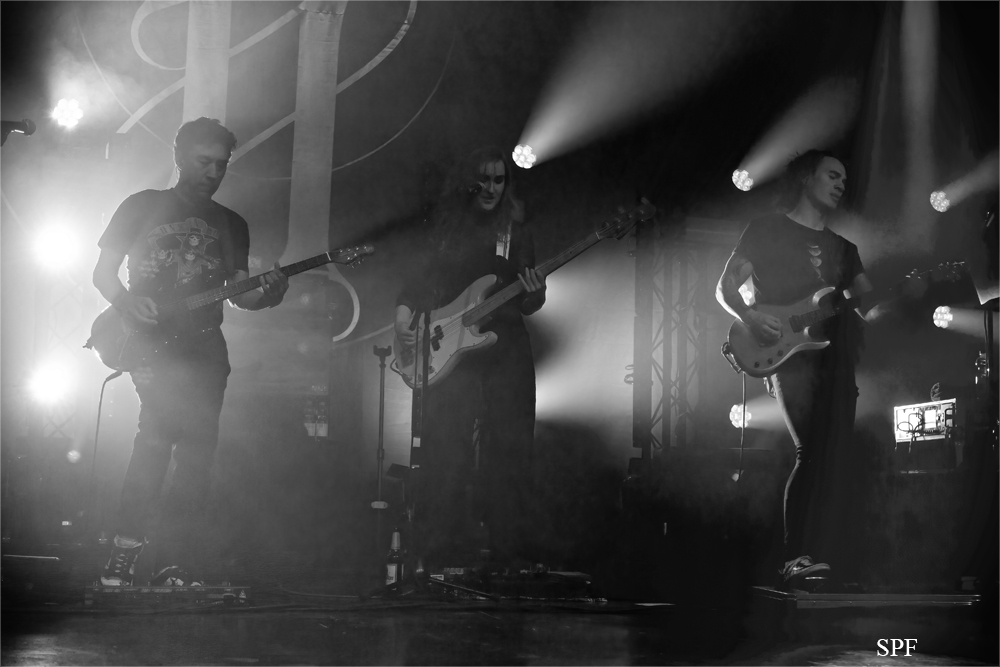 Floor's stage presence was particularly impressive. She exuded incredible energy and regularly interacted with the audience. Between songs she told stories, creating a personal and intimate atmosphere. It was obvious that she has a close connection with her fans and that this relationship is mutual. There were also quieter moments when Floor's voice was soft and sensitive. These moments lent a certain intimacy to the concert and showed the versatility of her singing technique. The light show and visual effects rounded up the performance, creating an impressive visual display that perfectly matched the music. The interplay of light, music and Floor's strong presence on stage created an immersive and unforgettable experience for the concert-goers.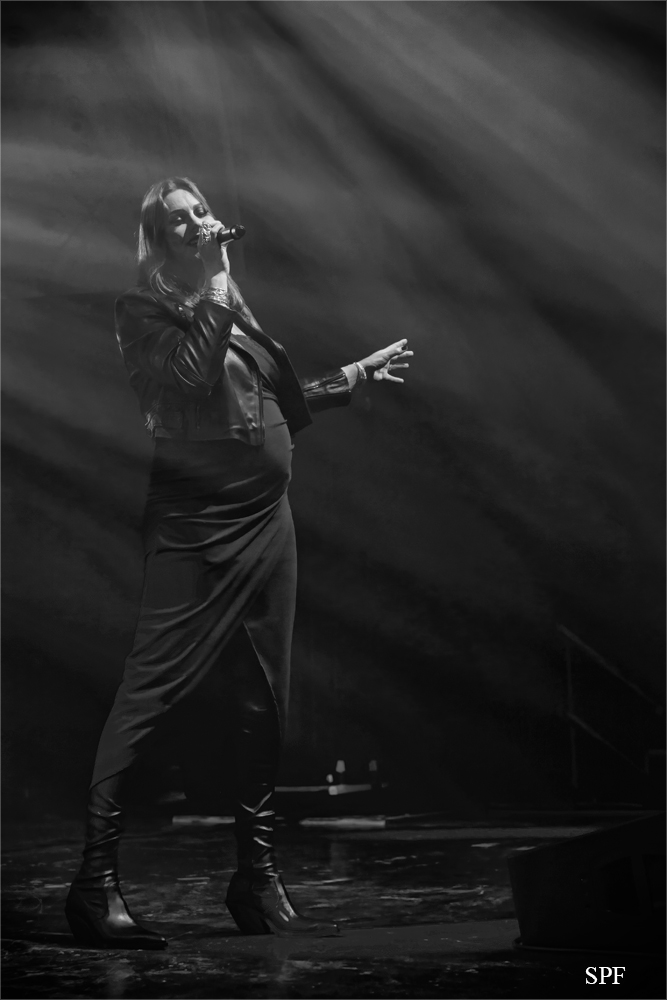 After an encore, FLOOR JANSEN said goodbye to her enthusiastic Leipzig audience. The concert was a powerful performance by an extraordinary artist who enthralled the masses with her voice and charisma. https://www.floorjansen.com
Setlist
00. Fire (Intro, Instrumental)
01. Fire
02. Storm in a Glass (Northward song)
03. Invincible
04. Anfassen (Johannes Oerding cover)
05. Armoured Wings
06. Unikat (SDP cover)
07. While Love Died (Northward song)
08. Energize Me (After Forever song)
09. Paragon (Northward song)
10. Storm
11. Hope
12. Our Decades in the Sun (Nightwish song)
13. Strong (After Forever song)
14. Me Without You
15. The Calm
16. Face Your Demons (After Forever song)
17. Zu Schnell Vorbei (Clueso cover)
18. Come Full Circle
---
19. My Paragon
20. Daydream
21. Invincible (Outro, Instrumental)
All Pictures by Silvio Pfeifer