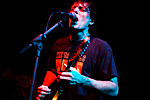 Röhre, Stuttgart, Germany
8th November 2007
Itchy Poopzkid, Benzin


My first thought was, who and what the hell is ITCHY POOPZKID and what funny name they have. So I could confess that I never heard of this band before neither their name nor one of their songs, but this should change today. A good friend of mine mentioned that concerts of ITCHY POOPZKID are really funny and reassembled a great party. So I had certain expectations for this evening, a little curious about the things that would come. Somehow it was a little disturbing for me to realize that I am one of the few older people around. The average age of ITCHY POOPZKID fans is rather under 20 and so I felt a little bit wrong here. The concert was completely sold out and the fans swarmed the Röhre like a wandering ant hive. The space in front of the stage was ready to burst and all the fans waited eagerly for the beginning. Shortly after eight o'clock more and more fans filled the space in the Röhre and there was no possibility to trip over. You could see some older people here and there, whether they were worried parents who wanted to see what their children were doing tonight or real fans of this music couldn't be said yet, but would show at the end of this evening when the temperatures rose and the adrenalin was pumped through the body.
BENZIN
With their debut album 'Soundtrack for Your Weekend', BENZIN delivered an impressive evidence for real good German Punk/Rock music, they showed that not all music from Germany had a boring sound. They convinced most critics and experts of their music scene as every concert visitor with their hard beats and their hot and clear vocals. The recipe of these four guys from Ulm stands for catchy hook lines combined with entertaining German songs and hard played punk rock guitars. Many media companies were convinced of their qualities and so followed some appearances on television and radio and over 100 concerts with famous bands like BELA B., SUM 41, SPORTFREUNDE STILLER or REVOLVERHELD. Their new studio album was recorded and produced by Achim Lindermeir in the year 2007 and will appear 2008 in the shops combined with an extensive tour.
http://www.meinbenzin.de/
/
http://www.myspace.com/benzinpage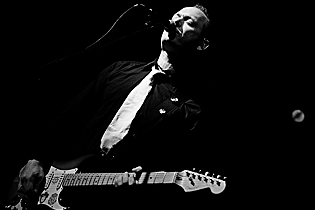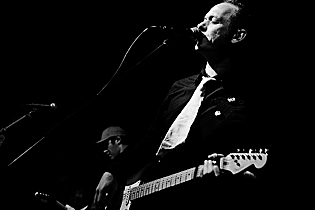 Music

Typical trashy sounds of some good old television series combined together in a funny way started a real big party this evening. From the start on, BENZIN produced a good mood and all the fans in front of the stage caught it like flew on winter's days. 'Laut' (Loud) was really the right word for the first song of this evening. Loud, harsh and merciless was the song dashed on the front line of the fans and ensured a rising temperature to the boiling point from the beginning. Fantastically played drums paired with a charismatic singer ensured that the masses got no rest. The guys on the stage rocked like a hurricane and tore everybody from their feet. And so only the brief announcements from the singer provided a little rest. With a good mixture of Punk and Hard Rock combined with Metal-like guitar play, BENZIN sucked their fans in front of the stage into a maelstrom of joy and their concentrated bass and hard hitting drums spit them back to the dance floor. Song after song a tidal wave of real good Punk Rock smashed the fans again and again and left them no place to rest for a while.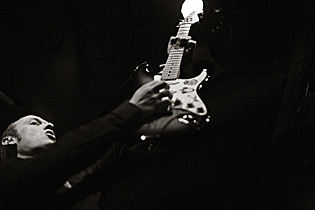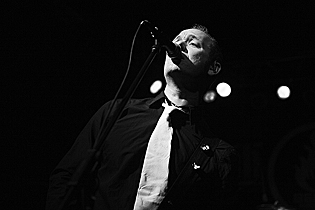 Performance

The band had no difficulties to bring joy and fun to the people in front of the stage and the charismatic announcements of the singer helped much. Initial difficulties with the voice and some instruments were immediately corrected. Subjectively I must confess that Punk Rock is not my taste but objectively BENZIN managed a huge party with good music for the fans of both bands and provided a burning fire which could hardly be extinguished.
Setlist

01. Laut
02. Punkrock fürs Volk
03. Tanzen
04. So weit weg
05. Tijuana
06. Wir sehen uns wieder in der Hölle, Baby!
07. Ton
08. Cottbus im Regen
09. Sonnenaufgang
10. Maradona
11. Soundtrack für dein Wochenende
Rating

Music: 8
Performance: 8
Sound: 7.5
Light: 6
Total: 7.4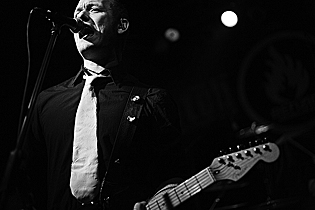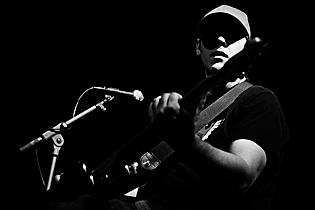 ITCHY POOPZKID

ITCHY POOPZKID is a German Punk Rock band founded in the year 2000-2001 under the name NUTELLA. At this time they played as a student band and did cover songs from other bands. They decided later to change their name and try to write their songs for themselves. They played as supporting band for acts like YELLOW CARD, DIE HAPPY and DOG EAT DOG in the subsequent years and visited several music festivals as well. In 2007, ITCHY POOPZKID supported the German tour of the Canadian Punk Rock band SUM 41. Famous are also their song announcements from which 89 pieces are put together as a bonus track on their first live album. In 2001, ITCHY POOPZKID recorded their first demo album and released the EPs 'Two Thumbs Down' and 'Having a Time' and also their live album 'Fucks-Ups… Live!'. ITCHY POOPZKID are under contract at the label WHERE ARE MY RECORDS, where their first album 'Heart to Believe' was released in the year 2005. Their second album 'Time to Ignite' followed a year and a half later and they reached the German charts with their first single 'Silence Is Killing Me'.
http://neu.itchypoopzkid.de/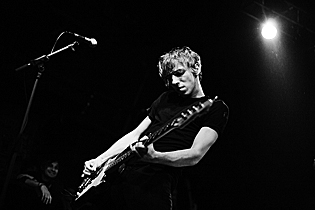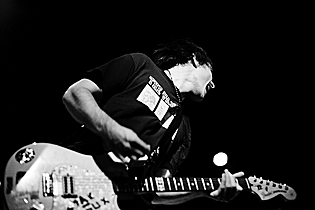 Music

Even the break between the two bands represented no hindrance for the party, ITCHY POOPZKID even used the sound check to support this mood. Shortly before their concert there was no spare room, any free space was used to be closer to the band. ITCHY POOPZKID was announced with a mixture of the music from Stanley Kubrick's motion picture '2001- A Space Odyssey' better known as a part of RICHARD STRAUSS 'Also sprach Zarathustra' coupled with short and hard attacks from their guitars. 'Take Me Back' was the perfect opening for this evening to carry the party on. German Punk Rock at its best was served. Fat beats, hard guitars and nice voices pushed the last man standing to their absolute heights. Daniel Friedl, also called "Panzer", increased the party feeling even more with his funny announcements and drove the masses to an increasing state of frenzy. Like madmen the fans in front of the stage followed those three maniacs on the stage to the absolute heights of this evening. Hard riffs, insistent vocals supported by thundering drums beat the brain out of their fans and with 'And I'll Walk' ITCHY POOPZKID even managed to raise the party mood even more. They smashed song after song through the rows of their fans, hammering them down and lifting them up again like their supporting act BENZIN. 'Left Right Wrong' is one kind of that songs which shouldn't be missed in the repertoire of a Punk Rock band slowly and more suited to think about. It was used by most fans to get a break for their tired feet and swallow another beer. But with their following songs like 'Bomb' they pulled the masses from their feet, clear vocals and hard guitar riffs exploded repeatedly between the visitors and knocked them to the ground again.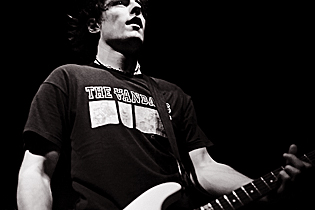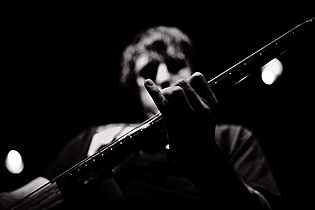 Performance

As I already mentioned I am no fan of Punk Rock and probably will never be. Nevertheless ITCHY POOPZKID delivered a wonderful show for their countless fans. In my humble opinion the guys are not on the absolute high of their musical and vocal possibilities. Some little errors could be heard while playing their first parts of the concert but like the old guys in business they know to inspire and animate their fans and bring the party to another boiling point so it is not surprising that some call them the German BLINK 182. According to the statements from all the fans this concert was again another POOPZKID highlight and we can only recommend to visit one of the concerts as soon as possible. The fun for their fans comes first for this sympathetic guys therefore they are more than worthy to get an objective evaluation.
Setlist
01. Take Me Back
02. Please do not
03. Lyric Ally
04. And I'll Walk
05. 21 Years
06. One Day
07. Left Right Wrong
08. Bomb
09. Breathing
10. Try Try Try
11. Silence
12. I'll Always Go On
13. Better Off Alone
14. Big Shot
15. Say No
16. You do not
17. As Long As

Rating

Music: 7
Performance: 8
Sound: 8
Light: 6.5
Total: 7.4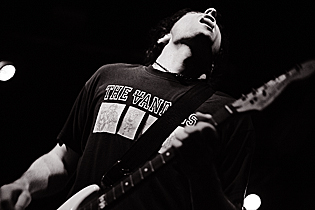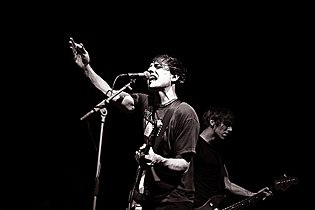 All pictures by Ruth Gräbeldinger
{jos_sb_discuss:17}