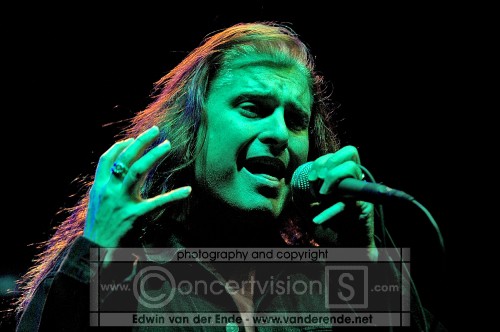 013, Tilburg, the Netherlands
April 26th 2005
Evergrey and James LaBrie
When I walked in the diversity of people surprised me. From kids with Dream Theater shirts to the older 'rocker' with his jeans and old band shirt. They were all there tonight to see the new solo tour from James Labrie. The fact that it wasn't sold out didn't mean that the atmosphere was not good. All those people had a lot of fun for more than two hours.

Evergrey
It was strange to see such a well-known name in the progmetal scene as a support act. The Swedish guys from Evergrey did a lot of shows in The Netherlands and most of the time with their own club tour. They started more than ten minutes earlier and much unexpected front man Tom started to sing. The noise in the audience stopped suddenly.
Music
They kicked of with "A touch of Blessing" their last single and it is very heavy. After that in fast up-tempo the other songs are played. Some old ones and also "Recreation Day" were played. The sound is different there is more echo in the voice of Tom and also the guitar lines are louder and higher. The drums from Jonas were very heavy and gave a deeper sound and better contrast with the raw voice of Tom. It was good to see that Rikard was more in the front of the stage, because he had a more important role in the show. Especially with "Blinded" his keyboard parts were very clear and it was a rest moment in the whole show.
I have some mixed feelings about this show: they played heavy and I really liked the diversity in the sound, but on the other hand it was also too fast and carelessly.
Performance
It is front man Tom who always gets all the attention. With his long dark hair and his broken voice he is a very charismatic person. His reaction is very sweet when he sees that many people in the audience sing along with him: "It's so great to be back again. We stay here for the fourth time and still it is amazing!" It is always amazing how easily he sings all the songs with that typical attitude of him: with his elbow hanging on the microphone standard.
This time it is good to see that every member is playing is own part. In the back there is Jonas who has his own party and the guitar player Henrik has a lot of fun by running around. More quite is Rikard but together with the bass player he is banging his head all the time. It is a shame that there was no more interaction between the band members, but with their fast setlist they brought a very good atmosphere in the audience.
Rating
Music 8
Performance 8
Sound 7
Light 7
Total 7 (7,4)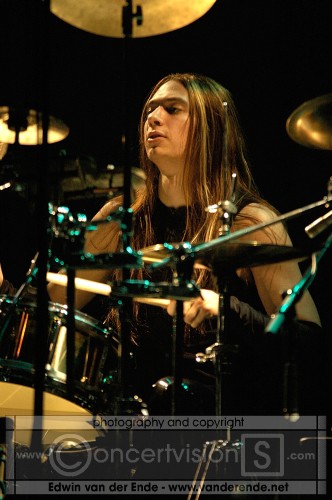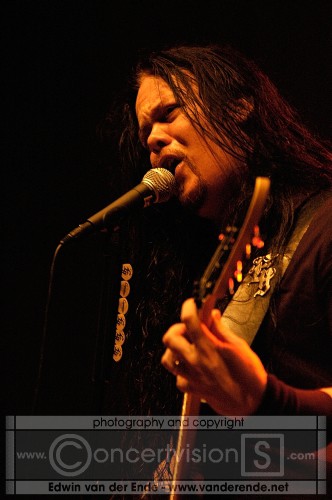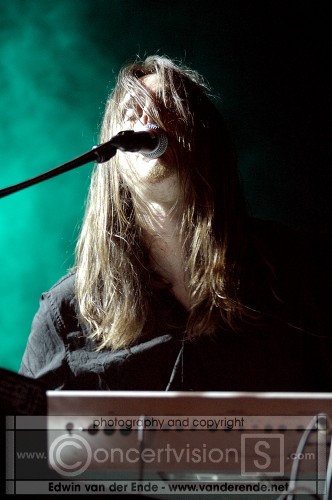 James LaBrie
Not this fast is James LaBrie; well know as an important member of Dream Theater. He is now on tour with his latest solo record and, also as he was used to do with DT, he plays more than 2,5 hours. A long set with a lot of material, but not from DT. He made that very clear in the beginning: "Hey guys I shall play a lot of songs tonight, but none of Dream Theater. I have a lot of new stuff for you and also some of my earliest records."
Music
James is not the kind of singer I can understand very well. He sings well and I must say it was amazing that his voice so clear during the whole long set. Maybe it is because of the fact that I don't like high voices that much, but I had the feeling that there was no diversity in his voice. Also I missed the emotions in the songs, especially when it was a ballade.
The first ten minutes were very exiting, because his musicians played very fast and had a very good sound. It was all very clear and they turned out to be a very strong base for his songs. Especially the guitar player was fast, technical and nice to look at, what made the show more interesting. All together the songs were played very well, but I had the feeling that, in the end, all the songs were the same. Due to the voice of James I was not touched that much.
Performance
As I said before the guitar player was an important person in the gig: he made it more interesting. Well the show was very simple. There were just some dark backdrops and the equipment was also much minimised. James act like he was just doing some jamming in a room: he was turning his back to the audience, walked around the stage and almost didn't look at the audience. A bit strange because there were a lot of fans who knew the songs and supported him the whole gig. Sometimes he looked into the audience, but without emotions or seeing something. When he sang there was no feeling in it. He stood there in his jeans and long hair and just sang some melodies. It was very natural, but nowadays people expect a bit more from an artist.
Setlist
Crucify
Alone
Oblivious
Venice Burning
Confronting the Devil
Slightly Out of Reach
Memories
Undecided
Pretender
Falling
Drained
Lost
Listening
Shores of Avalon
Save Me
A Simple Man
Stranger
In Too Deep
Invisible
Rating
Music 6
Performance 5
Sound 7
Light 6
Total 6 (6,2)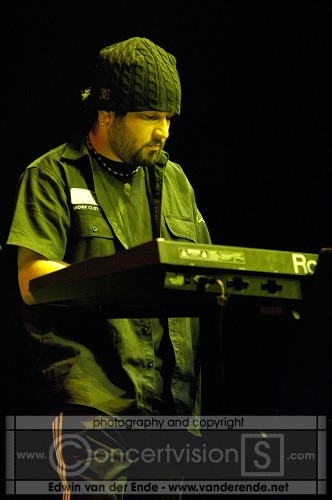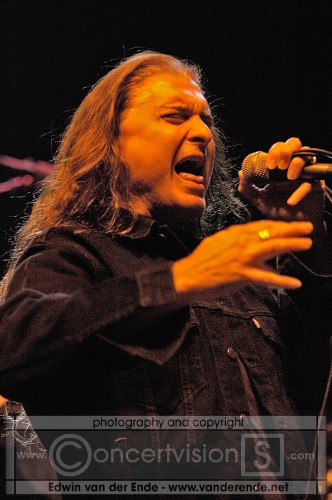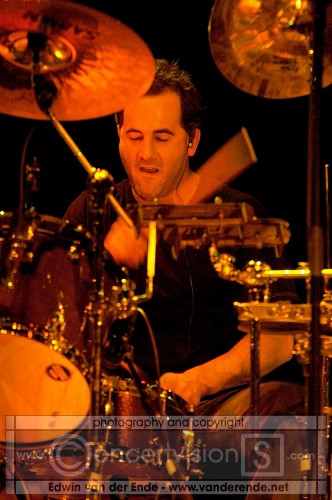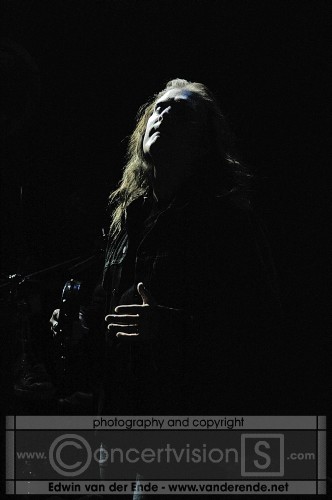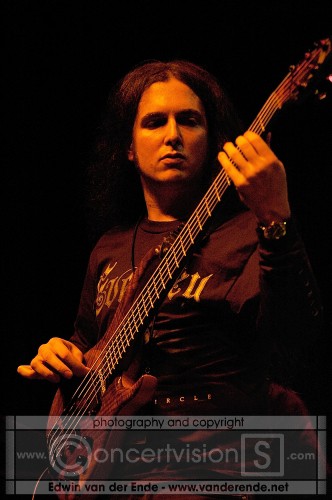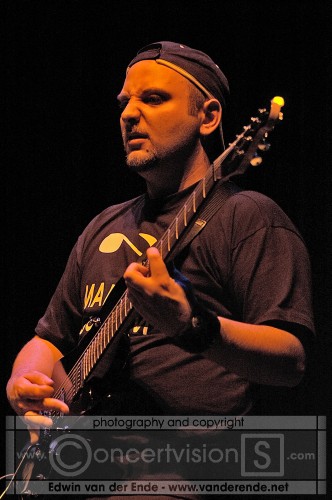 See also (all categories):