Page 1 of 2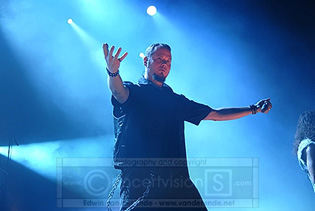 013, Tilburg, the Netherlands
1 November 2007
Iced Earth, Annihilator, Turisas
Heavy metal coming to 013 with Iced Earth as headliner is always sure to bring in quite a few people and it did again this time. And not just fans of Iced Earth but both support acts seemed to have built a fanbase in the Netherlands as well as it turned out.



Turisas
Finnish viking metal extravaganza with a lot of band members and a new album released in 2007. This was going to be quite something as a support act for Iced Earth. Totally different so would it fit?
Music & Performance
Staring off a concert as the first support act normally leaves you with a lot of people just staring at you while they wait for the headliner to start. Not so with Turisas because there seemed to be quite a lot of people in front of the stage that went wild over this band. And to be honest, they were right. This band might not make music you'd play at home at a quiet night but they kicked ass and can certainly be a big hit at any festival. The music was played very tightly and the enthusiasm of every single band member was exemplary. This band should be booked at a couple of summer festivals, either to wake up people or to prolong the night. With some good detailed sound and plenty of light this was a good, no, a very good show.
Rating

Music: 9
Performance: 10
Sound: 8
Light: 8
Total: 9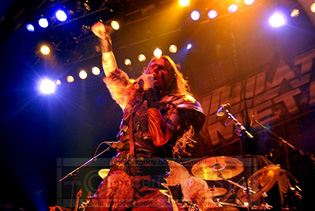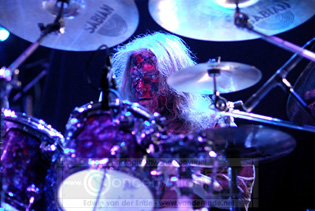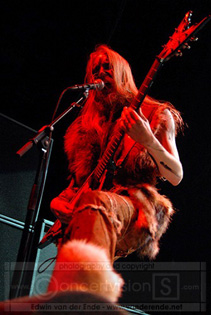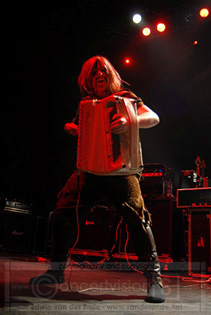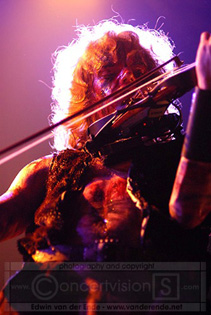 Annihilator
Canadian heavy metal band Annihilator, or is it really just Jeff Waters, have been around for a long time by now and with the release of their 2007 album simply called 'Metal' it was again time to hit the roads and see all their fans once again.
Music & Performance
Well things change fast at a concert like this because in no way was Annihilator to be compared to the first band. Well except for the fact that they both play some form of metal of course. Annihilator has a more aggressive approach and they certainly don't look like your average heavy metal bands. The short haircut of most members and their music as well were more facing towards the hardcore scene. But did it sound ok? Well yes, it was again a band who played at their best giving a lot of energy and receiving just as much in return from the audience. Vocals en instruments sounded very good in the venue and both band and crowd seemed to enjoy themselves. Maybe it's because it was the end of the tour but it seemed like the band was at it's peak of performance. Energetic and violent, all they have to do is come back again soon.
Rating
Music: 9
Performance: 9
Sound: 8
Lights: 8
Total: 9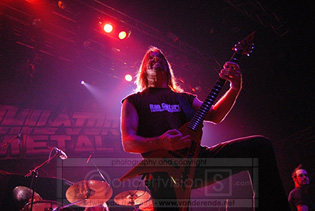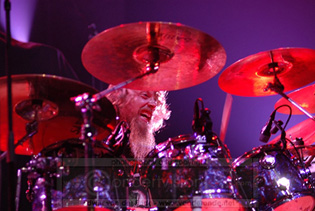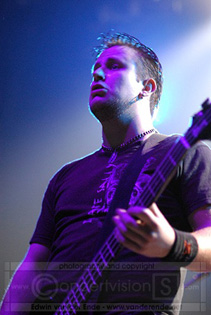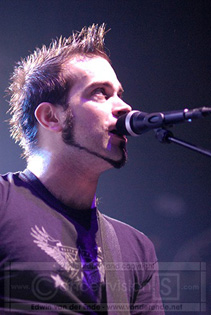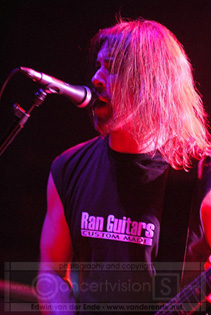 Iced Earth
The band from Tampa Florida, where they seem to have another good band Kamelot, the band around Jon Schaffer further consists of Tim "Ripper" Owens, Troy Seele, Dennis Hayes and Brent Smedley. With 'Framing Armageddon' just in the stores and 'Revelation Abomination' coming up in 2008 the band is on the move.
Music & Performance
With a singer like Tim Owens and a great guitarist like Jon himself there's hardly any question if this band is able to pull off a great concert. Tim often duck deep inside himself before opening wide open is expressing all his emotions through the music. Of course the rest of the band with Troy Steele on lead guitar, Dennis Hayes steady on bass and Brent Smedley back hitting the drums hard and rhythmic, the complex music of Iced Earth was brought in a memorable way. With songs like 'Stormraider', 'The Hunter'' and 'Day 2 at Gettysburg' as well as their new single 'Ten Thousand Strong' or the slower 'Dracula' the band gave a nice overview of new and older work in a way that does the music right. During the whole show the band tried to interact with the audience and looking at the response they did well. Of course the good lights were a big help achieving this and the fully finish off the show the sound was nice as well. So let's hope for those who missed them at this tour they'll will be back on tour in 2008 when the sequel to their current album will be released.
Rating
Music: 10
Performance: 9
Sound: 9
Light: 9
Total: 9.5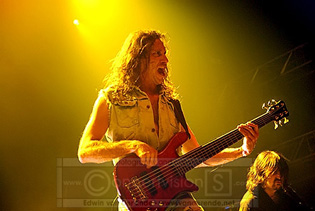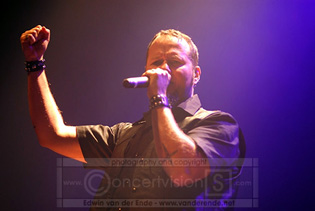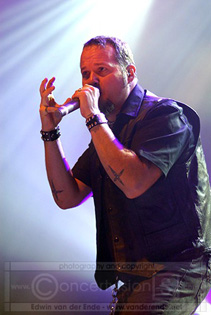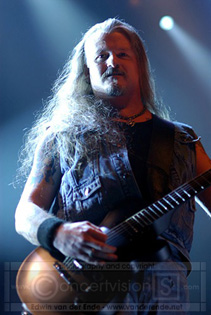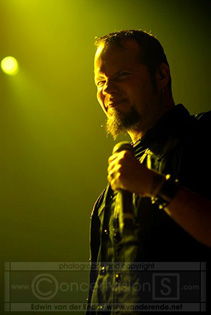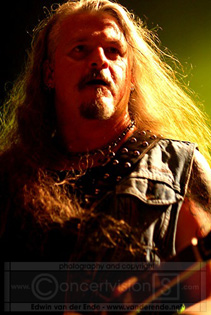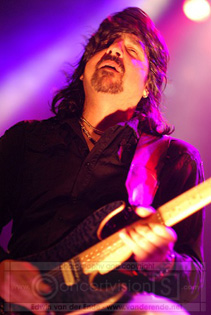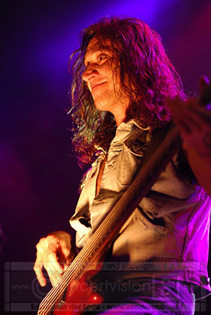 More photos on page 2
{jos_sb_discuss:17}