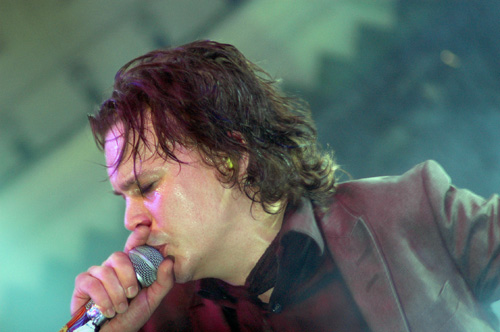 Paradiso, Amsterdam, The Netherlands
September 22nd 2005
HIM
When arriving at Paradiso half an hour before the show a whole crowd had already lined up in front of Paradiso to get the best place in front of their favourite singer: Ville Valo of HIM. The concert was already sold out and I had the privilege to get a place on the guestlist of Mojo, which means that I was able to take my camera with me.


Five albums into their career, with a healthy combined sales of 2 million, HIM felt it was the right time to define a couple of things. Define HIM - the band. Define the music, already commonly known as love metal. And, last but not least, figure out the deeper meanings behind the mighty Heartagram! The results can be found in the compact form of their new album "Dark Light". One and a half years worth of exploration and soul searching, as well as the time-honoured tradition of 'working one's ass off', has gone into the twelve new songs.
Music
A complete overloaded Paradiso was waiting and yelling to see their favourite band. A couple of minutes past 20.30h Linde (Guitar) and Migé (Bass) showed their faces on stage and the band was ready to kick off their show. HIM started off with the new song 'Vampire Heart' of their new album 'Dark Light' which was enthusiastically received. After the first song we were treated with a couple of classic HIM songs like 'Right here in my arms', the hit 'Join me' and the cover 'Wicked Game'. The audience knew every letter of those songs, so Ville (Vocals) let the audience sing along. The sound in Paradiso was, like always, very good and the band sounded great. I could hardly find any mistakes and it's always a pleasure to see Linde (Guitar) play a solo. When doing that he completely drowns into his own world.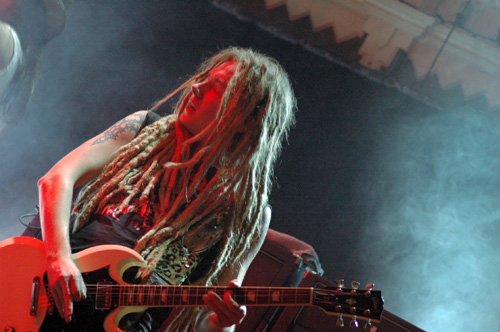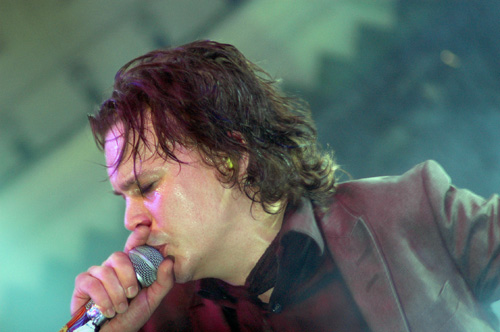 Performance
Unlike the lack of interest in performing by HIM in 013 last year, the band was in a good mood this time. They were making a lot of contact with the audience; Ville (Vocals) was making jokes and tried to handshake some fans in the audience. When doing this, Ville was almost drawn into the crowd twice, because the fans just wouldn't let him go. I would do the same if I were them and had this gorgeous looking man in front of me. ;-) Gas (drums) had a huge drum kit in front of him: three bass drums, a load of toms and cymbals, using them all to give a great drum solo. Migé (bass) was running around and making silly faces to Ville.
It was a great show and I hope to see them back live, playing a lot more of the new album!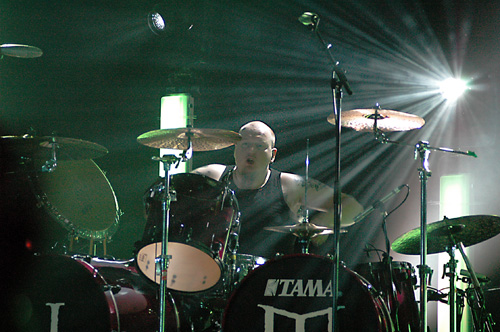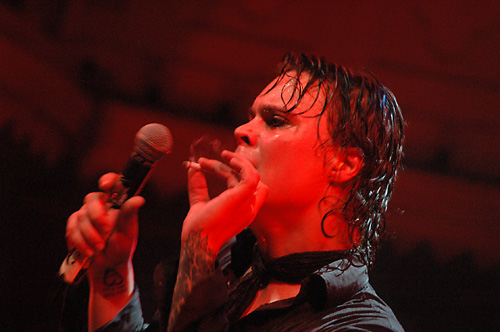 Setlist

01. Vampire Heart
02. Right Here In My Arms
03. Buried Alive By Love
04. Join Me In Death
05. It's All Tears
06. Wicked Game
07. Killing Loneliness
08. Funeral of Hearts
09. Your Sweet 666
10. In Joy and Sorrow
11. Poison Girl
12. Poison Heart
13. Heartache Every Moment
14. Razorblade
15. Soul on Fire
----------
16. Wings of a Butterfly
17. The Sacrement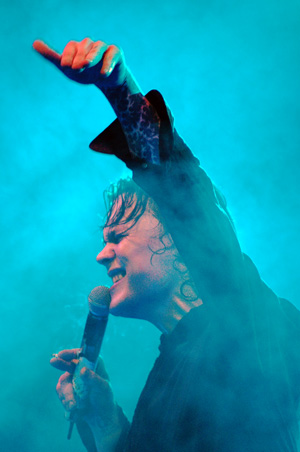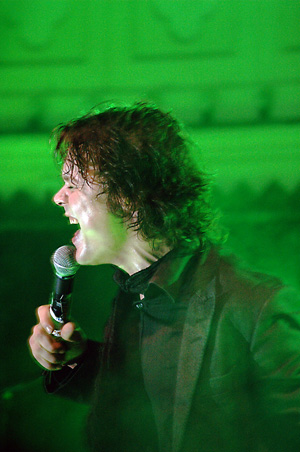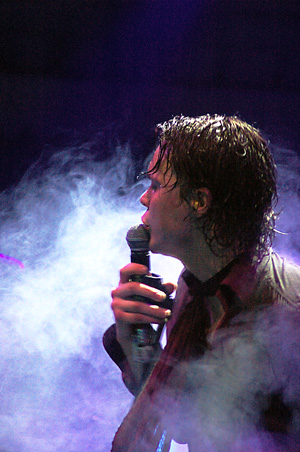 Rating
Music 8
Performance 8
Sound 8
Light 8
Total 8