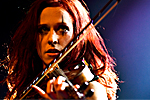 Spindler & Klatt, Berlin, Germany
5th May 2010
Indica - Showcase 2010

Today's INDICA showcase event was aligned for around 300 invited journalists to promote their new album 'A Way Away'. The location Spindler & Klatt is a club directly at the Spree River for dinners and events or to book it as location, very stylish and modern with long white drapes, light installations and big, comfy settee. Outside, you can find a terrace with white painted planks. You can sit there in summer but at this evening all furniture was removed. It was comparatively windy and cold. Even better inside!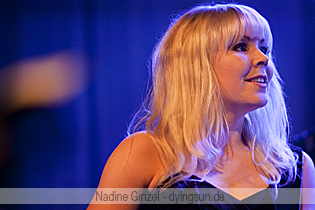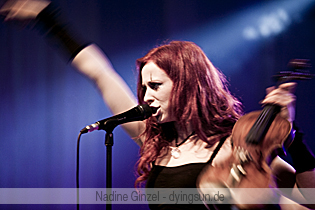 INDICA are already stars in Finland. It seemed that it won't take a long time they will be famous in Europe or the world as well. Those of you who like NIGHTWISH maybe already know them. The Finnish girl band was founded in 2001 and was support for NIGHTWISH two times. Tuomas Holopainen is their biggest fan. They had their first label in 2003 and the debut album 'Ikuinen Virta' was recorded. Three further albums followed up for Finland. I think, the music is a mainstream mix of pop, rock, exotic instruments, Finnish melancholy and mystic and lyrics close to nature. INDICA is Jonsu (vocals, violin, guitar), Heini (bass, vocals), Sirkku (keyboards, vocals), Jenny (guitar, vocals) and Laura (drums).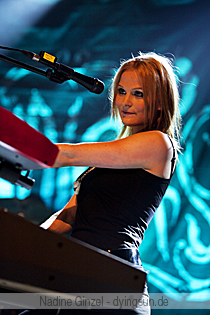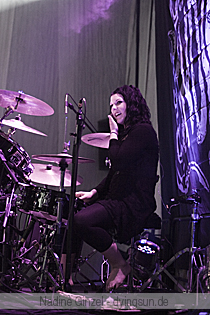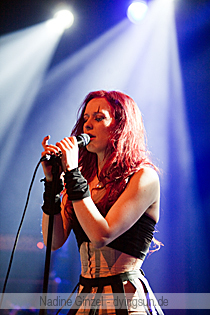 Music & Performance

As I arrived five minutes too late, INDICA performed already their second song 'Siren'. I had the impression that the gig was not just started because of the warm atmosphere being already present in the room. Jonsu, Heini, Sirkku, Jenny and Laura played another time in Berlin on the Twilight Fan Event in April and so, maybe some people from the audience knew them already. The promotion from Sony/BMG is great. There are little details like the mini keys on my pass which are also part of the album artwork of the new album 'A Way Away'. And all little details addicted an efficient visual concept, just to speak the language of a young target group.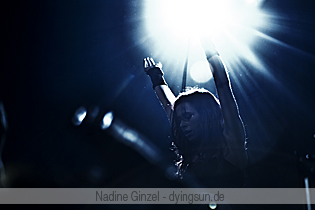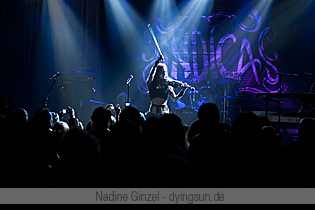 Same thing for the songs, for example 'In Passing': The melody has something I even knew and it's a mix of a catchy song and something I couldn't hear very often. Some songs remind me very much of NIGHTWISH, but Jonsu is a real good performer and bandleader. That was an attribute that everyone could feel and see. She has the blood into her veins to entertain the people and all girls fascinate with bright eyes, charisma and an open smile. I liked the energy and that Laura played her drums barefoot! After one hour show, EVIL JARED from the BLOODHOUND GANG was spinning records for us. And he did it fabulous! LIMP BIZKIT, RAGE AGAINST THE MASHINE... great stuff, nice evening!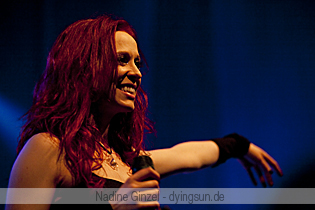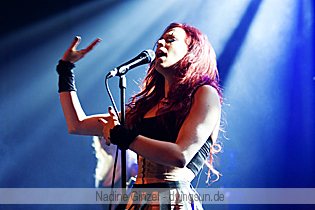 If you like to make your own picture about INDICA, take one of these chances

23.05.2010 Leipzig, Wave Gothik Treffen
02.06.2010 Helsinki, Stockmann (basement) - acoustic
03.06.2010 Helsinki, On The Rocks
05.06.2010 Nürburg, Rock am Ring (15:00 clubstage)
06.06.2010 Nürnberg, Rock im Park (15:00 clubstage)
25.06.2010 Jämijärvi, Jämijärven Juhannus
07.07.2010 Haapajärvi, Tiivi Areena
11.09.2010 Turku, Club Syke
01.10.2010 Mikkeli, Kirkkopuisto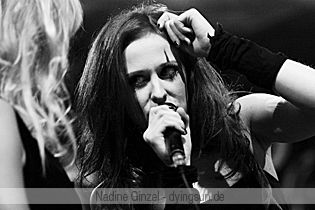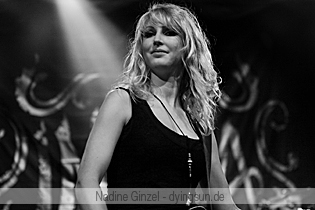 Setlist

01. As If
02. Siren Song
03. Precious Dark
04. In Passing
05. IKK
06. Outside
07. Wuthering Heights
08. Straight & Arrow
---
09. Eerie Eden
Rating

Music: 7
Performance: 8
Sound: 8
Light: 8
Total: 7.6 / 10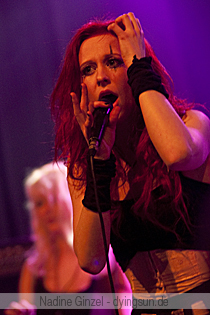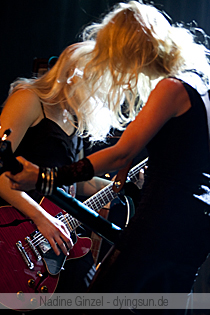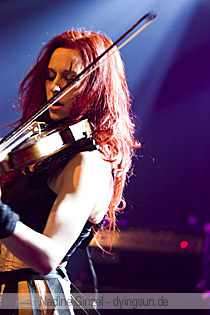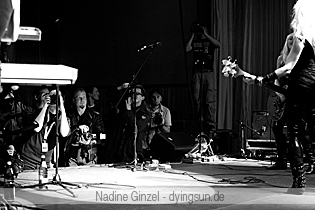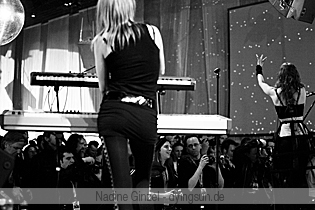 All pictures by Nadine Ginzel (
http://www.dyingsun.de/
)
{jos_sb_discuss:17}