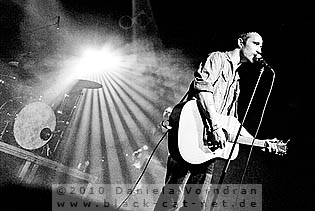 Matrix, Bochum, Germany
15th May 2010
Grand Avenue, Alpha Academy
We decided at short notice to attend this show and at least for me it was a step onto new grounds as I've never seen GRAND AVENUE or their support ALPHA ACADEMY ever before. But I would get to know them...
Alpha Academy
ALPHA ACADEMY is a young band from Germany, formed in 2007. Within that quite short time since the inception, they've built quite an impressing fan base with fan clubs in several cities. The very first release, the EP 'The City is Burning' which turned some heads is sold out by now and is only available online. As first possible harbinger for a debut album, the single 'Walls' just has been put out. ALPHA ACADEMY is Dominik (vocals, guitar), Chris (guitar), Hunger (bass) and Niko (drums).
http://alphaacademy.de/
/
http://www.myspace.com/alphaacademy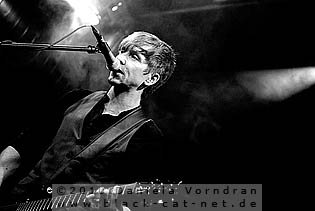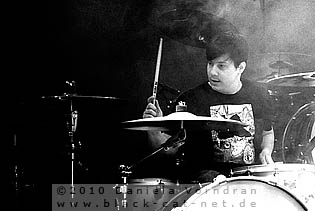 Music & Performance
The band entered the stage, facing just a little crowd yesterday, but nevertheless were full of beans to conquer them, since many of them were apparently mainly there for GRAND AVENUE. 'Scream' opened the set with a melodic riff; a lead-in for a mostly melancholic tune with a powerful chorus. 'Everything You Need' shifted from slow to fast and was a sing-a-long candidate, yet the call to do so met with deaf ears in the crowd. At least they did a good clap-a-long. 'The City is Burning' from the band's EP propelled lots of power into the tube before the current single 'Walls' closed the little set.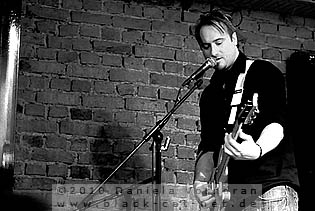 Setlist
01. Scream
02. Catch Me
03. Everything You Need
04.Wake Up
05. Make Me Feel
06. The City is Burning
07. Walls
Rating
Music: 7
Performance: 7
Sound: 7
Light: 5
Total: 6.7 / 10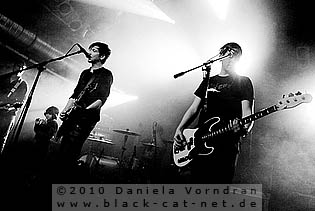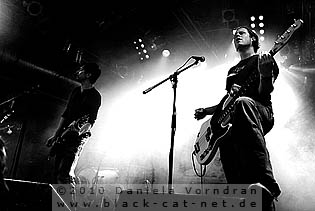 Grand Avenue
Though all band members actually hail from Denmark, the story of GRAND AVENUE starts in London where the four get to know and appreciate each other .The foundation's been laid but it'd take several years before the building would take shape. Particularly that happened in the year 2001. Their demo songs already gained the attention of some radio stations and quickly a major label deal would follow. The first two albums 'Grand Avenue' and 'She' become hits in their native but remain largely unnoticed to the rest of the world. That would change with the third instalment 'The Outside' and from there on the four-piece rose to one of Scandinavia's most popular bands with an international recognition, playing with the likes of GEORGE MICHAEL or SUNRISE AVENUE. The band's newest album is called 'Place to Fall'. The 'Black Heart' EP is currently only available digitally in Denmark but is available on tour as well. GRAND AVENUE is Rasmus Walter-Hansen (vocals), Niels-Kristian Bærentzen (guitar), Hjalte Thygesen (drums) and Marc Stebbing (bass).
http://www.grandavenue.dk/
/
http://www.myspace.com/grdavenue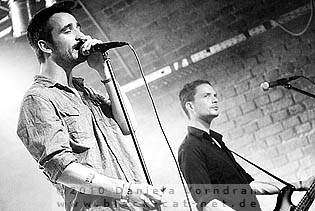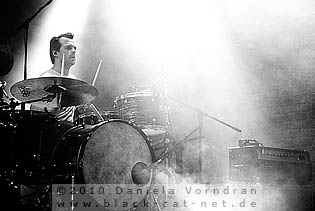 Music & Performance
The changeover went by quickly and soon it was already time for the highly anticipated GRAND AVENUE, who started their show with 'Almost Gone' and a good beat, to be followed by 'London' being more of a dirty Indie rock piece pushing to the max. Unlike with ALPHA ACADEMY, the crowd, mostly ladies as a quick look around told me, were with the sympathetic band right from the start. Also they clapped almost immediately to the following 'Monday Morning'. The way the band not only interacted with the audience but also with each other and the candid fun they had playing did make it hard not to like them. 'These Days', carried by a nice little melodic riff in the back, had you tapping and nodding along to its beat, before 'She' calmed things down quite a bit.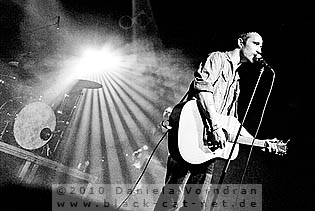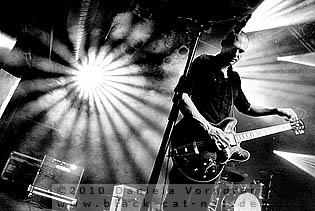 On 'Restless World', singer Rasmus jumped from the stage into the crowd all of a sudden to do a bit of the performance from there and to raise the fun factor the song already had, which as well unfolded later in a jolly performance when he was back on stage. 'Follow You Down' has been dedicated in the name of friendship to two persons. A brilliant song for a dedication with great melodies! After we had a little sing-a-long on 'Bullet', Rasmus was asking "How are you doing?" promptly answered with "Strange" (at least Rasmus understood it that way, indeed it was "Great") by somebody somewhere behind me, which led to some funny little comments from the sympathetic singer, only reinforcing the already good mood. 'Closer' concluded the set and actually the setlist with another in-crowd performance by Rasmus.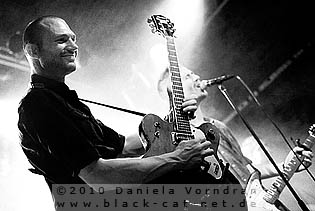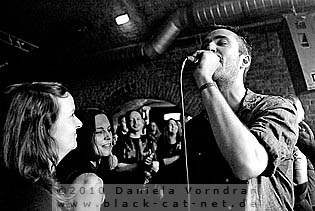 But it was too early to go already and so the band had to come back once to play a few more songs with 'You Please Me' and 'The Outside', making a lively end of a great evening. Was just a pity not more people attended the show. Those who decided not to do so missed a lot of fun and good music.
Setlist
01. Almost Gone
02. London
03. Monday Morning
04. These Days
05. She
06. Restless World
07. Follow You Down
08. Place To Fall
09. Winter's Passing
10. On Your Side
11. Bullet
12. As You Are
13. Ordinary
14. Anything That's You
15. Nowhere Now
16. Closer
---
17. You Please Me
18. The Outside
Rating
Music: 8
Performance: 8
Sound: 7
Light: 6
Total: 7.6 / 10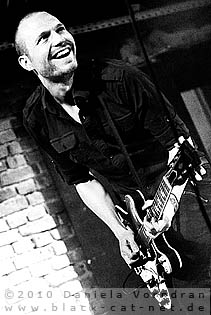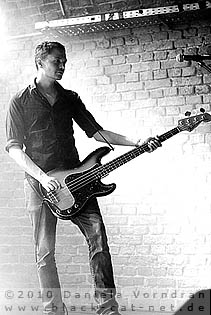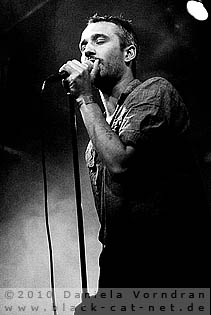 All pictures by Daniela Vorndran (
http://www.vorndranphotography.com/
/
http://www.black-cat-net.de/
/
www.myspace.com/vorndranphotography
)
{jos_sb_discuss:17}