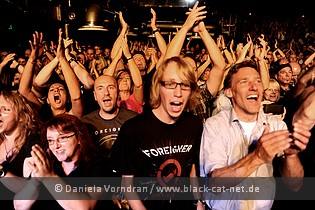 Zeche, Bochum, Germany
28th July 2010
Foreigner
Already with their first album, the band FOREIGNER have created a million seller, spawning such evergreens as 'Feels Like The First Time' or 'Cold as Ice'. The following albums would continue that spree of success, but with the #1 anthem 'I Want To Know What Love Is' taken off their most successful album 'Agent Provocateur', they made themselves an everlasting monument in pop music history. Following 'Inside Information' was the last one being that successful for quite some time, and the band had to overcome some odds.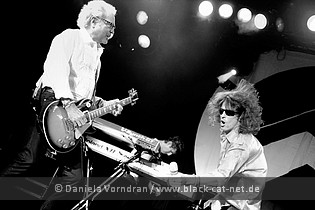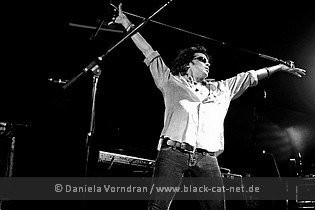 But in 2009, they came back with a new record, named 'Can't Slow Down', which shows them back at the top of their game, being an incredible success in the charts, just as with critics and fans. Some called it a return to old glories. FOREIGNER is Kelly Hansen (lead vocals), Mick Jones (lead guitar, keyboards, bass, vocals), Thom Gimbel (guitar, saxophone, flute, backing vocals), Michael Bluestein (keyboards, synthesizers, backing vocals), Jeff Pilson (bass, backing vocals) and Jason Sutter (drums, percussion, backing vocals).
http://www.foreigneronline.com/
/
http://www.myspace.com/foreignermusic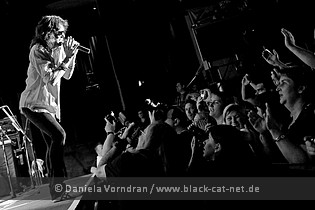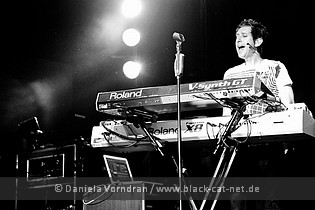 Music & Performance
Initially, the concert was planned to take place at the bigger Ruhrcongress in Bochum but had to be relocated on short notice. Did so many people lost interest? Well, not quite. The Zeche was very well-crowded at the time the band hit the stage and those were real fans; old and young, all riled up to have a party with their favourite band. Fronted by Kelly Hanson, the band directly kicked things off with the propulsive 'Double Vision' and it just needed seconds for the fans to get into it and sing along happily. The rhythm was shaking them and they just let it happen; in fact, they wanted it to take control. As opposed to the rest of the room, it soon became 'Cold As Ice' on stage. With the first piano chords, the excitement broke. It swelled even more with the first vocal lines and was channelled into sing-a-longs. A song everyone knew and who can be rightly considered an evergreen of pop music.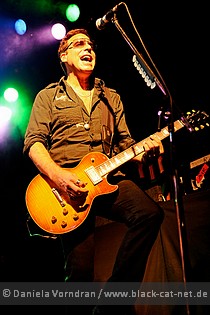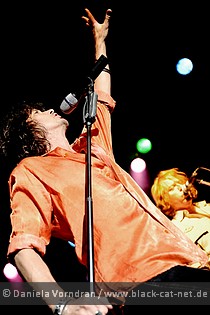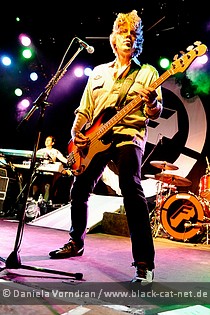 'Waiting For A Girl' placed Kelly and his voice completely in the focus before it gained momentum. Kelly was pretty present anyway and turned out being a genuine poser and entertainer, the latter one being a great character trait if you're in the photo pit. Earlier, he even stepped with one foot on the barrier, making the crowd go wild even more. 'When it Comes To Love' revealed acoustic flourishes and scored with great saxophone play until it was time for 'Dirty White Boy' to fairly rock the stage again. One highlight surely also was the slower 'Starrider', while, according to Mick, not being that much of a smash hit on the first album it still compelled everyone. Most of all it did with the incredibly long guitar solo he did and with which he outclassed others easily! A band introduction and a big thank you were following. Then, the program continued with 'Feels Like The First Time', having a long guitar intro and a cool saxophone solo in stock for us.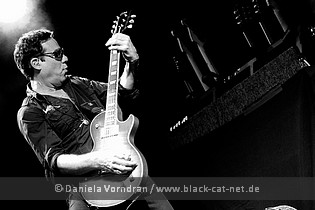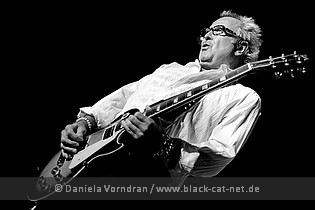 Main Set closer 'Jukebox Hero' was preceded by a synth solo with combined drum action. The song was celebrated like hardly anything else before and when the lads had left it was absolutely clear they'd be returning for more. One song everyone has been waiting for was still missing, and now it's time had finally come. 'I Want To Know What Love Is' was up on schedule now and you don't need to be a psychic to know what's been happening in the room at the time. A 'Hot Blooded' performance wrapped up the show and an evening that was truly a trip into the past for many, revisiting old and loved memories and the good music connected with them.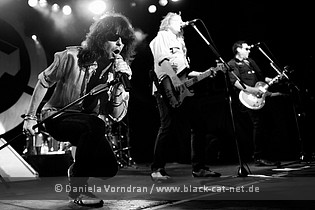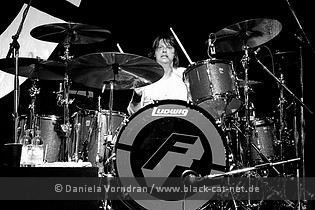 Setlist
01. Double Vision
02. Head Games
03. Cold As Ice
04. Waiting For A Girl
05. When It Comes To Love
06. Dirty White Boy
07. That Was Yesterday
08. Starrider
09. Feels Like The First Time
10. Urgent
11. Jukebox Hero
---
12. I Want To Know What Love Is
13. Hot Blooded
Rating
Music: 8
Performance: 8
Sound: 8
Light: 8
Total: 8 / 10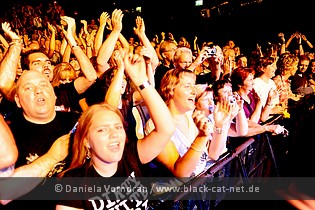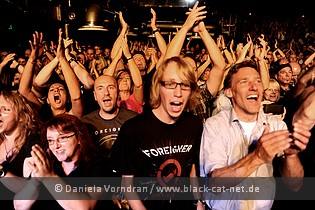 All pictures by Daniela Vorndran (
http://www.vorndranphotography.com/
/
http://www.black-cat-net.de/
/
www.myspace.com/vorndranphotography
)
{jos_sb_discuss:17}