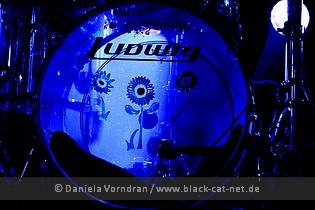 Live-Music-Hall, Cologne, Germany
14th May 2011
Glasvegas, Admiral Black

This Saturday evening, Scottish GLASVEGAS invited fans to join them for a show in support of their new album which has been released recently. But initially it didn't look like too many people were coming in the first place.



Admiral Black

ADMIRAL BLACK is the solo band of Shawn Mulrooney who's a singer and front man with the popular Irish band HUMANZI who've become quite a brand in their native with the release of their two albums. 'Phantasmagoric', the new project's solo album', is going to drop this year's August. ADMIRAL BLACK live is Shaun Mulrooney, Gerald Pasquilin, Serio Soulpower, Brucie. http://www.facebook.com/pages/ADMIRAL-BLACK/107481085961714 / http://www.myspace.com/admiralblackmusic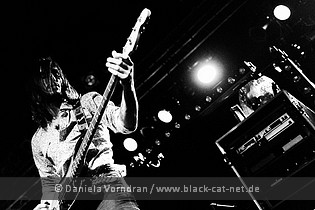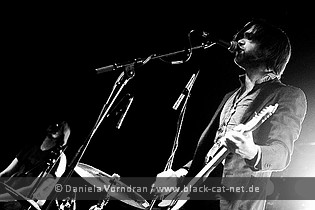 Music & Performance
The room still was quite empty when BLACK ADMIRAL from Ireland were entering the stage 15 minutes earlier than expected. I've read various stylistic descriptions on the internet prior to the show's start and there was a comparison to the 80s in there as well. It's just that it felt more like the 70s; I'd even go as far as to say that there was a lot of 60s with the influence of psychedelic. But let's get a little to the stage performance which was dominated by Mulrooney's presence mostly when he spit the words into the room that made at least some people dance, but not coming closer to the stage. His sympathetic remark they wouldn't bite didn't help much either. The music had plenty of punch with distorted bass chords and surging riffs with a hint of quirky experimentalism of the kraut rock fraction. All in all a real good show that would have deserved more people actually attending it.

Rating
Music: 7
Performance: 8
Sound: 8
Light: 7
Total: 7.5 / 10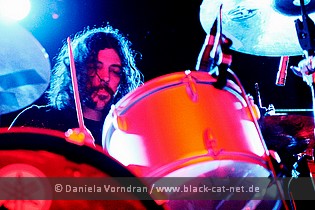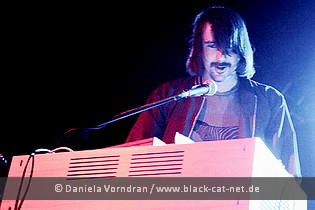 Glasvegas

GLASVEGAS already were a successful band before their first, eponymous album was even released to the public. Afterwards, it grew even more with them getting to tour with U2 in England in the scopes of their 360° tour in 2009 or playing gigs as support for MUSE and KINGS OF LEON for instance. After all the touring was done the band set out to California to record their second album. Before the recordings even began, their former drummer parted ways with them which certainly was a personal loss to them and might have taken its toll on the new album's sound as well. The new album is called 'EUPHORIC /// HEARTBREAK \\\' and was out on 1st April. GLASVEGAS is James Allan, Paul Donoghue, Rab Allan and Jonna Löfgren. http://www.glasvegas.net / http://www.facebook.com/glasvegas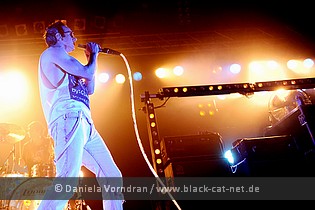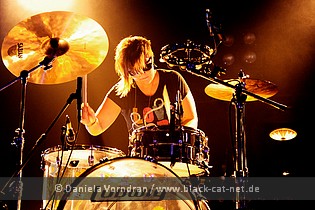 Music & Performance
Time to do a little rebuilding on stage for the main act which for a concert also started quite early with the notes of the new album's opener 'Pain Pain, Never Again' making a fluent transition to 'The World Is Yours' bursting into the house with a crystal clear sound that is very much unusual inside this venue and James, the only one dressed in white on stage, standing rear to the audience delivering his signature vocals to the compact atmospheric rock track. 'You' came of just as powerful and especially the chorus was a blast to listen to. James' voice just fits into the band's compound perfectly though not being the best ever heard of. For the calm 'It's My Own Cheating Heart That Makes Me Cry' he opted for a sitting and later lying on stage watching how the people were reacting. Apparently good and an applause followed right afterwards.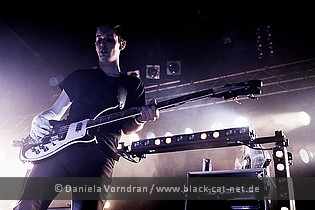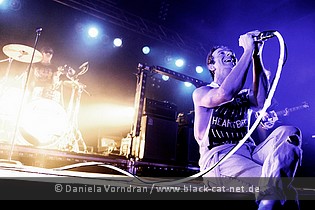 The next few minutes were like a rollercoaster ride. Either you were dragged into a swirl of pounding rhythm like on 'Shine Like Stars' or tugged into the depths of melancholia with 'Whatever Hurts you Through The Night'. You initially get to think the same about 'Euphoria, Take My Hand'. Then when the beat and the memorable riffs kick in you're caught inside and start to move instinctively. The short set ended at about 45 minutes with a mutual performance of 'Go Square Go', Band and audience shouting in unison. Great to watch but we had hopes this wasn't the end already and the encore came with a stripped down, ambient version of 'Flowers & Footballtops' suits the song's message well, continued with a slow version of 'S.A.D Light' it ended eventually with 'Daddy's Gone' with band and fans departing in delight.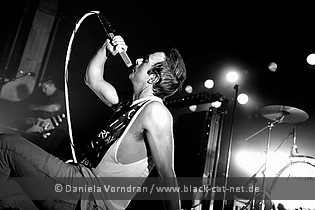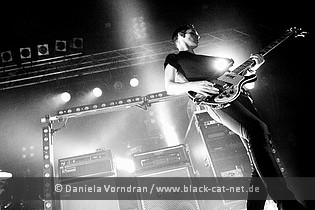 Setlist
01. Pain, Pain, Never Again
02. The World Is Yours
03. You
04. It's My Own Cheating Heart That Makes Me Cry
05. Shine Like Stars
06. Whatever Hurts You Through The Night
07. Lonesome Swan
08. Euphoria, Take My Hand
09. Geraldine
10. Ice Cream Van
11. Go Square Go
---
12. Flowers & Footbaltops
13. S.A.D Light
14. Lots Sometimes
15. Daddy's Gone

Rating
Music: 8
Performance: 8
Sound: 9
Light: 8
Total: 8.2 / 10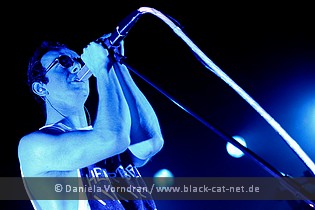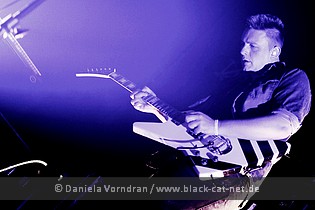 All pictures by Daniela Vorndran (http://www.vorndranphotography.com / http://www.black-cat-net.de/ / www.myspace.com/vorndranphotography / www.facebook.com/blackcatnet)