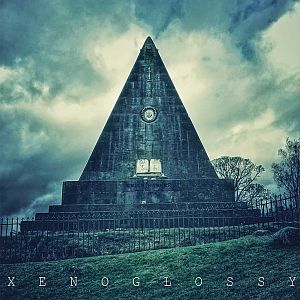 Title: Xenoglossy
Artist: Machinista
Genre: Synth Pop
Release Date: 20th May 2014
Label: Juggernaut Music Group
Album Review

The two guys behind this new band are no youngsters but rather experienced musicians whose names might ring a bell for those interested in electronic music. Singer John Lindqwister is also member of CAT RAPES DOG and BASSWOOD DOLLIES, and together with Richard Flow from VISION TALK and HAZE FOR SALE he pursues his love for melodic Electro Pop. It all started in December 2012 with a cover version of David Bowie's 'Heroes', and after releasing the EP 'Arizona Lights' a few months ago, 'Xenoglossy' is the first album of the duo.
The four songs from the 'Arizona' EP are all featured on the album, as well as 'Heroes', so there are six previously unreleased new songs on 'Xenoglossy'. People who bought already the EP probably hoped for more new stuff. Anyway, the first of the new songs is the opener 'Take Comfort In Being Sad' and this track perfectly displays the qualities of MACHINISTA's qualities. Straight beats, a great groove, clever synth hooks with a strong 80s feel and a compelling catchiness and, last but not least, John Lindqwister's formidable vocals. His voice somewhat reminds a bit on THE CURE's Robert Smith, at least it is miles away from the growls of his main band, Electro Punk pioneers CAT RAPES DOG. The music of MACHINISTA is much more lightweight, like a combination of chirping 1980s Pop and the more club-oriented 'Future Pop' of the early millennium. In other words, throw ERASURE, OMD and PET SHOP BOYS in a bag together with COVENANT and middle-era APOPTYGMA BERZERK, shake it well and add some modern production, and the result will be pretty close to what MACHINISTA deliver on their debut album.
The big plus of 'Xenoglossy' is that MACHINISTA truly have the right touch for irresistible melodies and great choruses, which makes 'Xenoglossy' a true fest for all Synth Pop lovers. The downside is that that too many tracks on the album follow a bit too much the same formula, especially the first half of the album would have benefited from a bit more variety. After a couple of up-tempo dance tracks it is the dramatic ballad 'Summersault' which finally delivers a change. In the end all that is just a minor gripe, there is no doubt that 'Xenoglossy' is a pretty strong debut and the album proves that there's a lot of potential in MACHINISTA.
Tracklist

01. Take Comfort In Being Sad
02. Arizona Lights
03. Molecules And Carbon
04. Salvation
05. Summersault
06. Pushing The Angels Astray
07. Wasted (feat. Toril Lindqvist)
08. Love And Hate Song
09. Crash
10. The Blues And The Reds
11. Heroes
Line-up

John Lindqwister - Vocals, Lyrics
Richard Flow – Music
Toril Lindqvist (additional vocals on #7)
Website

www.soundcloud.com/machinista
/
www.facebook.com/machinistamusic
/
www.machinistamusic.com
Cover Picture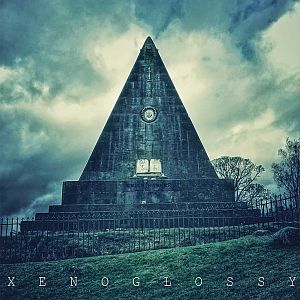 Rating

Music: 7.5
Sound: 9
Extras: -
Total: 8.3 / 10