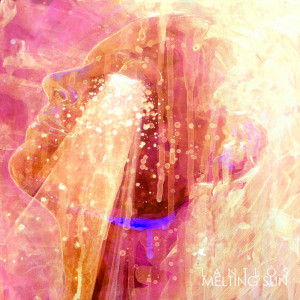 Artist: Lantlôs
Title: Melting Sun
Genre: Alternative Metal/ Dream Rock/ Post-Black Metal
Release Date: 2nd May 2014
Label: Prophecy Productions
Album Review

LANTLÔS is a German band, founded in 2005. They combine a mixture of styles into their very own mélange of atmosphere, Shoegaze and Metal. With 'Melting Sun', the band releases their fourth full-length record, following up on previous releases like 'Agape' (2011) or their self-titled debut from 2008.
'Melting Sun' includes six titles and has a total playing time of forty minutes. The opener 'I: Azure Chimes' commences with an acoustic phase and continues mostly as a middle-tempo track with different layers and changes in speed. LANTLÔS offer multi-facetted and contrastive song-structures, which help to convey their own mood and melancholic atmosphere. They seem to draw imaginary landscapes and set different sentiments into music, which is also indicated by their suggestive song titles. This also explains the selected but not too dominant use of vocals. 'II: Cherry Quartz' proves to be the longest track on 'Melting Sun', starting off rather slowly, but soon resulting in a more energetic and moody song.
'III: Aquamarine Towers' includes samples from nature, like what sounds like chirping of birds or the sound of the woods. As a result, this song appears very ambient-like and this also corresponds to the slow tempo. 'IV: Jade Fields' continues in a more energetic way, whereas 'V: Oneironaut' is with less than three minutes the shortest track on 'Melting Sun' and serves as an acoustic transition to the last track 'VI: Golden Mind'. This track offers a calm closing of the album and is very solemn. In general, 'Melting Sun' conveys a very dense atmosphere, which samples more a musical and emotional landscape with different impressions and images. This is supported by a good production and adds up to a unique experience.
Tracklist

01. I: Azure Chimes
02. II: Cherry Quartz
03. III: Aquamarine Towers
04. IV: Jade Fields
05. V: Oneironaut
06. VI: Golden Mind
Line-up

Markus Siegenhort – Vocals, Guitar, Bass, Drums, Keyboards, Lyrics
Felix Wylezik – Drums
Cedric Holler – Guitar, Vocals
Live

Julian Wulfheide – Guitar
Chris Schattka – Bass
Website

https://www.facebook.com/lantlos
Cover Picture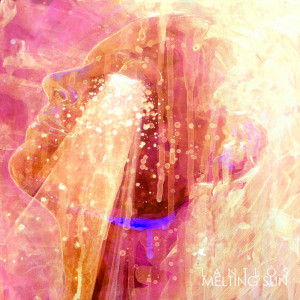 Rating

Music: 7
Sound: 8
Extras: -
Total: 7.5 / 10
See also (all categories):