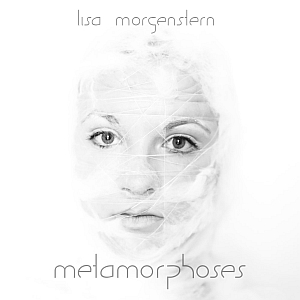 Artist: Lisa Morgenstern
Title: Metamorphoses
Genre: Singer-/Songwriter
Release Date: 15th September 2014
Label: Periplaneta
Album Review

Berlin-based multi-instrumentalist LISA MORGENSTERN has created something weirdly wonderful but occasionally unfulfilling with the release of six-track EP 'Metamorphoses'. Take your pick from the three versions of the delightfully titled 'Hairy Moon' for example. The first version is morosely classical with some poignant and sometimes aimless piano getting things going, but once the vocals drift in the atmospherics are more focussed. The novel version has spoken word over the tinkling keys and by the piano version it's all begin to feel a bit so-what, perhaps tinkering with something not that strong in the first place simply rendering it obsolete. The cover of the EURYTHMICS classic 'Sweet Dreams' is solid enough, witchy and dark as it should be, nicely layering the vocals at times to create a somewhat creepy whole.
But it's on 'Eskalation' that things get really interesting. A fragile, vulnerable vocal over simple piano soon gives way to a lower register purr, the piano suddenly veering off in unexpected directions. It's demented EDITH PIAF middle section builds itself into a frenzy of stabbed keys and slashes of violin, before terrifying screams melt into a pitiful sobbing and a lone piano sees the song out. It's wildly inventive and extremely potent. Finally 'Metamorphoses' straddles a number of genres, settling comfortably at times into a LISA GERRARD/ DEAD CAN DANCE groove. Some deliberately harsh vocal harmonies spill over into emotive synth swells, splashes of odd percussion added here and there before a trip-hop beat picks everything up and urges it forward. As a whole, it's too disjointed at times, unsure of what it wants to be or where it wants to go, but top marks still for an inventive and playful spirit that exists throughout its eight minutes, and when the melody gets going, it sticks with you.
There's enough on 'Metamorphoses' to warrant further exploration, and there's obviously a real talent burning in the creative soul of LISA MORGENSTERN. A bit more focus needed, and there could be any number of paths opening up for her in the future.
Tracklist

01. Hairy Moon (feat. trucitate)
02. Sweet Dreams (are made of this)
03. Hairy Moon (novel version)
04. Eskalation (cello version)
05. Hairy Moon (piano version)
06. Metamorphoses (moon version)
Line-up

Lisa Morgenstern
Website

http://lisamorgenstern.wordpress.com/
/
https://www.facebook.com/LisaMorgensternSongs/timeline
Cover Picture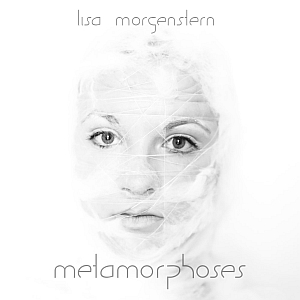 Rating

Music: 7
Sound: 8
Total: 7.5 / 10