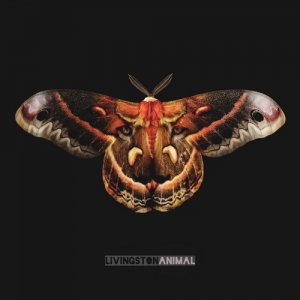 Artist: Livingston
Title: Animal
Genre: Rock/ Alt-rock
Release Date: 19th September 2014
Label: Long Branch Records
Album Review

One of the bitter-sweet truisms of being a musician is that what's lauded one day, can be shunned the next. Take LIVINGSTON. Signed to Universal back in 2009, they seemed destined for great things with sold-out tours, a charting album and a hit single, but cruel as fate - and record label execs – can be, the follow-up was a messy affair. It failed, Universal dropped them, and so another band of hopefuls and nearly-made-its joined a long list of others, sulkily wondering what went wrong.
But they're back. Rejuvenated and free of expectation and label meddling, 'Animal' was recorded quietly and secretly to avoid any outside influence. It is, we are told, the album the band always wanted to make. 'When It Goes Away', the album's first song, certainly strives to make itself noticed, a towering chorus Bono might have proudly delivered twenty years ago, bursting from a power pop verse. It's short and punchy, if a little dated sounding. 'Big Mouth' could be TEMPER TRAP duetting with THOM YORKE, a strange and cleverly subdued slice of moody guitar pop, and 'Chemicals' eases from a twinkling beginning, recalling the quieter moments of THIRTY SECONDS TO MARS, to a soaring synth assault.
It's another good pop song, quirky enough to keep it on the right side of cliché. And there's plenty of variation here too, ballad 'Skin And Bones' skilfully plays around a central repetitive synth beep, even if the drums sound a bit too '80's GENESIS to be entirely healthy. And the proggy comparisons continue on the STEVE HOGARTH sounding 'In My Head', a somewhat throwaway inclusion here, not nearly as atmospheric as it would like, and 'Into The Rain' that follows, is weak and wobbly, a rather spineless rock-by-numbers song with shouty vocals that will have this one on permanent skip.
Things improve again on the emotionally draining 'Reckless' and the jittery build-up of 'Human', the album ending with its counterpart 'Animal'. A strangely bloodless finale unfortunately, the nagging '80's feel to some of the production, especially on percussion, dragging this back to somewhere it really shouldn't want to go. When striving for emotive, sounding like MIKE AND THE MECANICS is never going to work. On the whole though, this is promising. There are enough big songs here to get LIVINGSTON noticed again. A little bit more experimentalism, and a rethink on the production side, and perhaps the major labels will come knocking again in the future. I hope, for the band's sake, that this time they say no.
Tracklist

01. Intro
02. When It Goes Away
03. Big Mouth
04. Chemicals
05. Time Bomb
06. Skin And Bones
07. The Hunter
08. Opposite Tracks
09. In My Head
10. Into The Rain
11. Reckless
12. Human
13. Animal
Line-up

Beukes Willemse - Vocals
Jakob Nebel - Guitar, percussion
Chris van Niekerk - Guitar, keyboards
Phil Magee - Bass, keyboards
Website

https://www.facebook.com/livingstonmusic
/
http://www.livingstonmusic.co.uk/
Cover Picture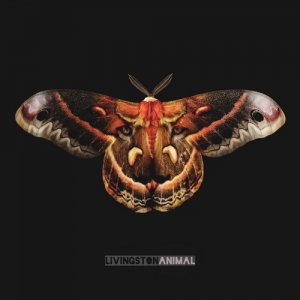 Rating

Music: 7
Sound: 6
Total: 6.5 / 10