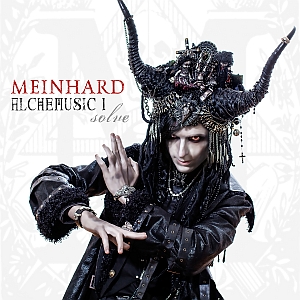 Artist: Meinhard
Title: Alchemusic I – Solve
Genre: Gothic / Electronic
Release Date: 31sth October 2014
Label: Out Of Line
Album Review

Are you in the mood of Halloween? So here is the cool soundtrack for this great holiday! And even if it was some weeks ago, MEINHARD's album 'Alchemusic I – Solve' will bring it back. Aside the fact that the mastermind of the band loves to dress up, with his music he really manages to create the dark and haunting atmosphere. Conceptual lyrics with a storyline, spooky sound effects and satanic symbols are the main attributes of his creativity.
All the reviewers as one say how unique and different MEINHARD is. Well, is he really? I mean, does the link on such a paper as "Süddeutsche Zeitung" should ever count? For them any Gothic artist will be "simply different". Musically it is quite hard to define the genre of this artist. The live line-up consist of three musicians aside MEINHARD himself. But live they might sound pretty different, because what you hear on the record is just a set of instruments like trumpets, strings and cembalo and effects which all together sound kind of separately and just sometimes in some songs even makes a melody. And not that it sounds bad... different, for sure.
But it was long ago when we should have given up to find out something new or unique. We surely heard stuff like MEINHARD before. It's like young SAMSAS TRAUM meets Tim Burton. But where is Alexander Kaschte today and what is he doing? Right, we need a new one! And MEINHARD is exactly the one to fill this spot. But to be fair it is needed to be mentioned that as SAMSAS TRAUM's theatrical albums were really something special, as MEINHARD does a great job to create the atmospheric conceptional album. So, if for the Halloween you dress up like Corpse Bride or Edward Scissorhands – you'll love 'Alchemusic I – Solve'.
Tracklist

01. Blood+Love
02. Humunculus:automaton
03. Knight Of Gold
04. 667 - The Neighbor Of The Beast
05. Expelled
06. The Sun Sign
07. Ysayktw (You Save And You Kill The World)
08. Holy Sun
09. Why Do I...?
10. Attheritesite
11. Bphmt
12. Rhapsody
Website

http://www.meinhardmusic.com/
/
https://www.facebook.com/meinhardmusic
Cover Picture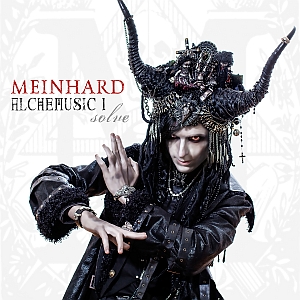 Rating

Music: 8
Sound: 8
Total: 8 / 10