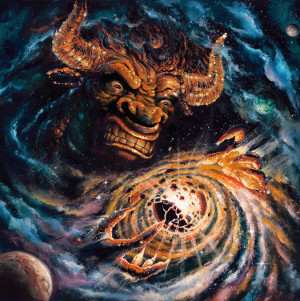 Artist: Monster Magnet
Title: Milking The Stars: a re-imagining of Last Patrol
Genre: Stoner/ Psychedelic Hard Rock
Release Date: 14th November 2014
Label: Napalm Records
Album Review

MONSTER MAGNET... any rock fan heard of them and there is a reason why this is the case, this stoner band from New Jersey is influencing the psychedelic/ stoner scene since their formation in 1989. originally named DOG OF MYSTERY, AIRPORT 75, TRIPLE BAD ACID and KING FUZZ, they ultimately chose the name MONSTER MAGNET because front man and Singer Dave Wyndorf liked a toy that was of the same name when he was a child. From their first record 'Spine of God', released over Caroline Records, to their latest Record 'Last Patrol' (which is re-imagined and now reviewed by none other than me) this is one of the definitive stoner bands among KYUSS, ORANGE GOBLIN and QUEENS OF THE STONE AGE. The band had their big breakthrough with the album 'Powertrip' and the unforgettable hit 'Spacelord'.
Although Wyndorf`s aim was to let this re-imagining of 'Last Patrol' sound like it was recorded in 68, it sports the signature MM sound and is a very fine record to listen to. Okay the band adds more fuzz and wah and make the record even more psychedelic but every MONSTER MAGNET fan should instantly feel at home listening to this epic achievement. I have to admit that I cannot compare 'Last Patrol' and 'Milking the Stars' because I don`t have 'Last Patrol' at hand, but I will buy both versions because this review reminded me of this bands skills. For me the highlights of this record are clear: 'Mindless Ones 68`','No Paradise For Me', 'Milking the Stars' and 'The Duke'. But hey there are no fillers in here. Everything from the smooth guitars, the efficient and straight forward bass and drums to Wyndorf`s perfectly fitting vocals is top notch.
Just take a listen and... ah fuck it, just buy the damn thing!
Tracklist

01. Let The Circus Burn
02. Mindless Ones
03. No Paradise For Me
04. End Of Time
05. Milking The Stars
06. Hallelujah (Fuzz And Swamp)
07. I Live Behind The Clouds (Roughed Up And Slightly Spaced)
08. Goliath Returns
09. Stay Tuned (Even Sadder)
10. The Duke ( Full On Drums `N Wah)
Line-up

Dave Wyndorf - Vocals & Guitar
Tim Cronin – Vocals
Jon Kleinman – Drums
John McBain – Guitar
Joe Calandra – E-Bass
Website

http://www.zodiaclung.com
/
https://www.facebook.com/monstermagnet
Cover Picture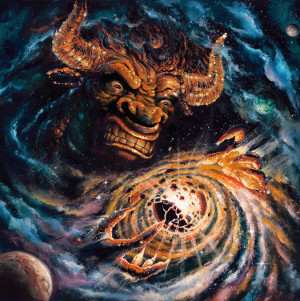 Rating

Music: 8
Sound: 8
Total: 8 / 10