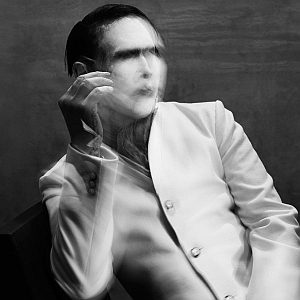 Artist: Marilyn Manson
Title: The Pale Emperor
Genre: Alternative
Release Date: 16th January 2015
Label: Universal Music
Album Review

You can say whatever you want about MARILYN MANSON: that he's not as he once was, or that he did worse and worse. But he keeps making his music. And this is probably the thing which makes furious those critics who don't like his stuff. But the best of it is the fact that MANSON went far enough to be indifferent for pleasing the others. The Pale Emperor is back and he's good as never.
'The Pale Emperor' is massively compared to the best MANSON's albums 'Mechanical Animals' and 'Antichrist Superstar'. Listening to the previous two albums, it is possible to say that in some way the musician really came back to his roots this time. But this is not the most important thing about this album. Still under the influence of the darker forces MANSON is longing to sell his soul to devil (if he didn't do it yet), just like the legendary Robert Johnson. Mention of Johnson isn't occasional, since blues had the great influence on MANSON recently. Blues was in the beginning of the rock music, and it comes along and is always to hear here and there. The brightest blues part of 'The Pale Emperor' lies in guitars. Btw. Twiggy Ramirez who joined the band again in 2014 didn't take part in the recording process.
Emotionally the album sounds rather as a great awakening. After a series of failures with his previous albums, cut of the contract with Interscope and others, when almost everybody gave up on him, MANSON comes with an album, which today is already considered to be one of the best in his discography. You can hear his triumph coming; he comes holding his head high, he speaks clearly and loud, he's ready to take your soul. About the lyrics MANSON himself said, he gave up using the complex "extended metaphors", instead he lets the melody lead. However, in texts there are easy to find philosophical jokes ("You wanna know what Zeus said to Narcissus? You better watch yourself!"), references to the Roman history, of course a lot of self-reflection ("Third Day of a Seven Day Binge", "The Mephistopheles of Los Angeles") and devil and death-obsessed lyrics. In other words, MARILYN MANSON is back!
Tracklist

01. Killing Strangers
02. Deep Six
03. Third Day of a Seven Day Binge
04. The Mephistopheles of Los Angeles
05. Warship My Wreck
06. Slave Only Dreams to Be King
07. The Devil Beneath My Feet
08. Birds Of Hell Awaiting
09. Cupid Carries a Gun
10. Odds of Even
Line-up

Marilyn Manson – Lead vocals, guitar, tambourine, saxophone, pan flute
Twiggy Ramirez – Bass, guitars, backing vocals
Tyler Bates – Guitar, backing vocals
Gil Sharone – Drums
Website

http://www.marilynmanson.com/
/
https://www.facebook.com/MarilynManson
Cover Picture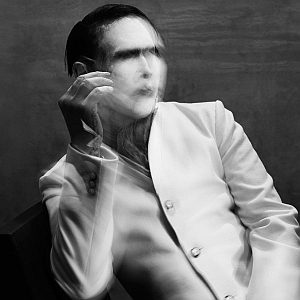 Rating

Music: 8
Sound: 8
Total: 8 / 10
See also (all categories):