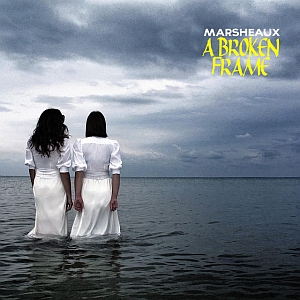 Artist: Marsheaux
Title: A Broken Frame
Genre: Synth Pop
Release Date: 18th January 2015
Label: Undo Records
Album Review

The synth pop duet from Greece is back. And with an unusual challenge: covering a full album from an artist, in the exact same running order. And not any artist. We're talking about DEPECHE MDOE and their underrated 2nd album (that some considers as the real 1st DM album after Vince Clarke went to form YAZOO and Martin Gore took control of songwriting). To cut the story short, the result is outstanding. 'Leave In Silence' is mixing some exact element from DM's original (synth solo, most of the sounds) bringing to it a much more heavy beat. Same remark for 'My Secret Garden' and mostly all the album to be fair. The all thing is a combination of original (or reproduced) parts with a modern approach. Didn't have the opportunity to interview the band or read a lot about it, but I would be very interested in the motivations behind this project. To me it looks like "How would have recorded this with modern technology and in light of music evolution". I can be wrong, but this is how it sounds to me.
Having said that, the duet brings some smart changes here and there, such as the end of 'My Secret Garden' with a nice chord variation. 'Monument', 'See You' are emphasized by a strong and heavy bass-line and rhythm. Those are probably the tracks that changes the most to be fair. 'Nothing To Fear' is also energized and if it's loyal to the structure, brings some new beats and break. So far, it's a very nice exercise but I regret a bit this absolute loyalty to the original. I know how hard it is for a band to cover a song cherished for so many years... talk about a full album then! And then... as 'Satellite' starts, the attention is focused and we have something new to hear. And it's even more frustrating as the result even supersede the original : brilliant strings arrangements, dirty beat and bass, ethereal choirs... MARSHEAUX finally free from the model carries on with 'The Meaning Of Love', a bit slower but still very groovy.
'A Photograph Of You' is also carrying on the same way. Even much more slower, they turn it into a low but heavy tempo, closer to 'A Question Of Lust' (similar beat by the way) than the original. Bringing some new synth lines and interesting sounds. At this point, you can ask yourself if the five first tracks of the album were to get the DM fan confident, even frustrated by the similarity and ready to hear some distorted and different version. 'Shouldn't Have Done That' confirms that move. And this is here probably the best re-visitation of the album. They bring a groove to it, totally new synth arrangement and gimmicks. The album concludes with, as 'Leave In Silence', probably one of the fan favourites: 'The Sun And The Rainfall'. The beat box reminds much more of 'Dreaming Of Me' than the big heavy electronic beat. After the first verse, the song goes on a much more groovy 4/4 beat, with nice layers of vocals and a nice 30 seconds outro that would have deserve much more development.
To sum it up... as the album was divided in two sides, this one is too. Side 1, from 1 to 5, represents a loyal and slight club oriented boost with not much surprises... Side 2 is a real interesting exercise that really deserve attention. A mixed album bringing mixed emotions about it. Yes it's very pleasant to listen to, it's very well performed, there are some smart stuffs here and there, but overall? I'm not that sure we'll remember and still listen to it in five years from now.
Tracklist

01. Leave In Silence
02. My Secret Garden
03. Monument
04. Nothing To Fear
05. See You
06. Satellite
07. The Meaning Of Love
08. A Photograph Of You
09. Shouldn't Have Done That
10. The Sun And The Rainfall
Line-up

Marianthi & Sophie
Website

http://www.marsheaux.com
/
https://www.facebook.com/marsheaux
Cover Picture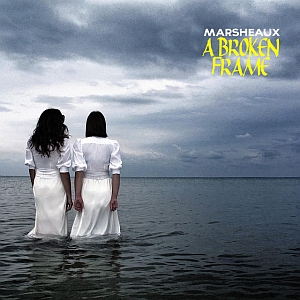 Rating

Music: 7
Sound: 7
Total: 7 / 10