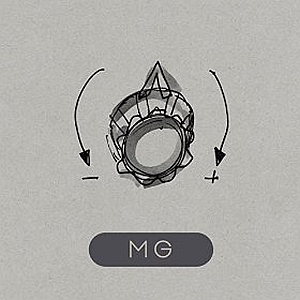 Artist: Martin Gore
Title: MG
Genre: Ambient
Release Date: 24th April 2015
Label: Mute Records
Album Review

Many big dinosaur bands have quite some gaps between studio albums, and often their members kill the time in-between with solo projects. DEPECHE MODE are no different in this regard! While DAVE GAHAN is in the studio with SOULSAVERS since January, and also is rather secretive if it will result in an actual album release at all, MARTIN GORE has been quicker on the trigger and finished a solo album full of instrumentals. Well, Gore had the advantage that he had some leftovers from DEPECHE MODE's 'Delta Machine' recording sessions for starters, and in fact he also dug out a few tracks from his vault. Pieces he did over the years in his home studio, even going back as far as the 'Speak & Spell' era in 1981. So it's no surprise that Gore has been a few steps ahead in the "who's gonna release a solo project first?" contest. Andrew Fletcher, third member of DEPECHE MODE, was as usual not a contestant in this game since he is admittedly the least musical member of the band and rather busy watching football with his kids or, just perhaps, perfectioning his magic keyboard playing skills.
Anyway, after his collaboration with Vince Clarke in 2012 under the moniker VCMG the songwriter of DEPECHE MODE now releases an album full of instrumentals under the label MG. It's not the groovy Techno of VCMG, but rather similar to the many short interludes DEPECHE MODE like to feature on the albums. Those interludes have always been a bit of hit and miss to me, some were really great and I'd wish they were longer and fully elaborated tracks, while with others I simply couldn't see the point. It's a bit the same with MARTIN GORE's new solo Album 'MG'. Basically it's Mr Gore twiddling the knobs of his vast und sumptuous collection of synths to kill some time, and reviving a few old and unused track sketches to hone them for this release. On the other hand Gore does know what he's doing there after three decades of studio experience and 'MG' actually works as an album despite the fractured nature of the 16 tracks and although quite a few tracks barely hit the 3-minute mark. Maybe it would have been better if Gore had merged two or three of the shorter instrumentals into one more polished track, or if all tracks would fade into each other like in a DJ set - or e.g. as on DEPECHE MODE's 'Black Celebration', for that matter. The best way to describe 'MG' is to imagine as some sort of compilation of DEPECHE MODE's interludes with some longer instrumentals akin to 'Agent Orange' or 'Oberkorn' thrown in.
So if you're a sound geek, or particularly enthusiastic about analogue and modular synths, you will surely enjoy this album. If you prefer Gore's Pop songs or hoped for more state-of-the-art EDM in the style of VCMG you might be a little disappointed, as that's not what you are going to get here with the exception of 'Brink' and, to a lesser extent, 'Crowly'. But you will probably enjoy 'MG' anyway, as it's in fact a nice 55 minutes long sci-fi sound trip with pleasant retro synth feel. Not more, but also not less. The real spectacle will be coming when DEPECHE MODE work on a new album – for which Gore allegedly has already started writing songs!
Tracklist

01. Pinking
02. Swanning
03. Exalt
04. Elk
05. Brink
06. Europa Hymn
07. Creeper
08. Spiral
09. Stealth
10. Hum
11. Islet
12. Crowly
13. Trysting
14. Southerly
15. Featherlight
16. Blade
Line-up

Martin L. Gore
Website

www.martingore.com
/
www.facebook.com/MartinGore
Cover Picture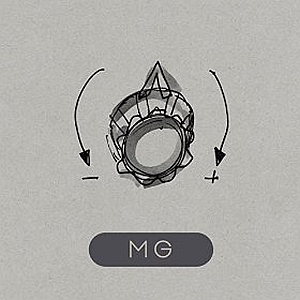 Rating

Music: 7
Sound: 9
Extras: -
Total: 8 / 10