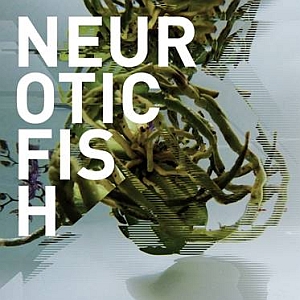 Artist: Neuroticfish
Title: A Sign Of Life
Genre: Electronic
Release Date: 27th March 2015
Label: NOR
Album Review

The fish is back in the shark tank that is this reality and everything included with 'A Sign Of Life' which is both a title and a statement. About ten years prior, the project vanished and ever since, the landscape has drastically changed in a myriad of ways, and things that back then were a looming shadow have embraced society completely. All that you could be afraid of has become stark reality, which brings us to a central theme of the new album: Fear, which has become a common emotion these days facing things like the ever present personal failure in life or the ironic social isolation in a world as well-connected as ours. The teasing single for the album sets a tone that should permeate the entire record in one way or another; an ominous feeling creeping around in a back corner of your mind that you can never really rid yourself of, while the beat keeps throbbing and pulsating. The statement "Silence is my enemy" lingers ever on and although the song leaves no room for the mentioned it makes you wonder.
'Depend On You' follows right up and holds the pace at an upper level as the haunting pad layers attempt to take over but ultimately cannot gain the upper hand and opting for a symbiosis with the well-composed structure that is the beat. With 'Caliban', we're getting into the realm of cultural references, more specifically Shakespeare since 'Caliban' embodies all that is devoid of any control, anything raw and far away from being socialised. A thing that begs to be used, controlled and dominated, incapable of any self-determination. Keep any references to modern civilization if you find them; in case you're wondering: It's intended. 'The Creep' is either a testament of profound self-reflection or the result of how the artist sees the world injecting a feeling of utter inferiority into the minds of those not gifted with super muscles and willing to elbow their way throw life. Either way, it intrigues with its sheer focus on atmosphere coupled with industrial overtones. 'Behaviour' on the other hand, is a high octane exploration of a character that could be found anywhere in the world, it might even be someone you actually know. People not listening to reason, control freaks you name it. People causing themselves and those around them pain by playing the ego card time and again.
"All that we have lost / all that we can't face / we declare a standard / This is the new apology". These are the only lines you will ever hear on the hypnotic 'The Standard Redux' doing its title more than justice by that. Priorities have shifted to a point where we much rather talk about meaningless crap, rather than even trying to scrape on a solution for a much deeper conflict we are dealing with, because that would be the logical thing to do. We have become experts on denial; have declared it a credo for our lives, so that is most likely the song we deserve, just like 'A Sign Of Life' is the album we deserved and wanted to hear after so many years of nothing from NEUROTICFISH as this is a musically and lyrically cohesive body of work. Here's hoping I won't be another ten years older when the next one Is being released.
Tracklist

01. Rose
02. Silence
03. Depend on You
04. Opposite of me
05. Agony
06. Former Me
07. The Creep
08. Blunt Force Trauma
09. Is It Dead
10. Behaviour
11. Caliban
12. Somebody
13. Faith
14. The Standard Redux
15. Illusion of Home
Line-up

Sascha Mario Klein - Keys, Vocals
Henning Verlage - Keys, Production
Website

http://www.neuroticfish.com
/
https://www.facebook.com/OfficialNeuroticfish
Cover Picture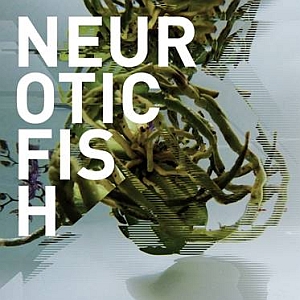 Rating

Music: 9
Sound: 9
Total: 9 / 10