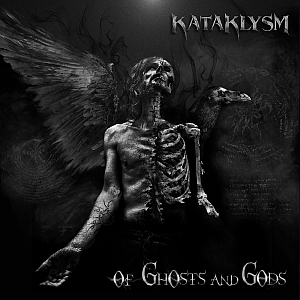 Artist: Kataklysm
Title: Of Ghosts and Gods
Genre: Melodic Death Metal
Release Date: 31st July 2015
Label: Nuclear Blast Records
Album Review

It's obvious that Canadian music is not only Bryan Adams, RUSH or NICKELBACK yet these representatives of rock music deserve an attention too. But Canada provides enough space for totally diverse genres, even extreme, like the one presented by KATAKLYSM. The musicians define their style as northern hyper blast because of the very fast blast beat. The band's early works traditionally were rather harsh and canonical, but gradually the music was getting more and more melodic, of course within death metal. It can be noticed on KATAKLYSM current release 'Of Ghosts and Gods'.
Actually it's hard to create something completely new in such style as death metal which has been popular since the end of the 80s. Every other record only sharpens the genre, makes it more distinct and elaborates its own original sound. At first the difference between Swedish and American death metal was quite significant: if American one appeared to be a low tuned thrash, then melodic Swedes were not capable for that tempo and enforced their own one, Swedish melodic death metal. As for KATAKLYSM, it's not clear to which version they belong. One hand, the States are closer geographically, but every year the tunefulness of the band's music intensifies.
Usually blast beat is more typical for black than death metal bands. Maybe that's why Canadian extreme scene seems to be so different and that's what one can find on 'Of Ghosts and Gods' as well. The rest is rather common – expressive growl, roaring guitars, apocalyptic lyrics and skilful performance, fortunately not overloaded with melodic keys, symphonic and other things of the kind, able to ruin initial brutality. Devoted fans of the formation won't be disappointed, while new ones may want to listen to earlier stuff too. In general the album is as good as it could be but what else we should expect from a band that has almost 25 year history.
Tracklist

01. Breaching the Asylum – 4:04
02. The Black Sheep – 4:33
03. Marching Through Graveyards – 5:23
04. Thy Serpents Tongue – 3:56
05. Vindication – 3:42
06. Soul Destroyer – 3:28
07. Carrying Crosses – 4:31
08. Shattered – 5:02
09. Hate Spirit – 4:36
10. The World Is a Dying Insect – 6:39
Line-up

Maurizio Iacono – Vocals
JF Degenais – Guitar
Stephane Barbe – Bass
Oli Beaodoin – Drums
Website

http://kataklysm.ca
/
https://www.facebook.com/kataklysm
Cover Picture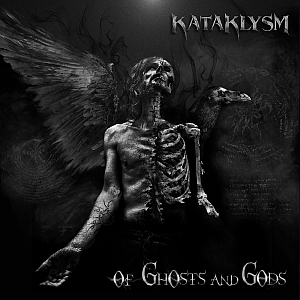 Rating

Music: 10
Sound: 10
Total: 10 / 10